JACQUELINE JACKSON (NEE WEBSTER)
This is the account of my life for my earliest memories to the present day.
I have been pestered continuously by my husband, Tony, to make a start at writing on these pages. It was only when I finally decided to make the effort did I fully realise that the first twelve years of my life were a fairly boring and uneventful time.
I was born on 12th December 1940 and named Jacqueline Ann Webster.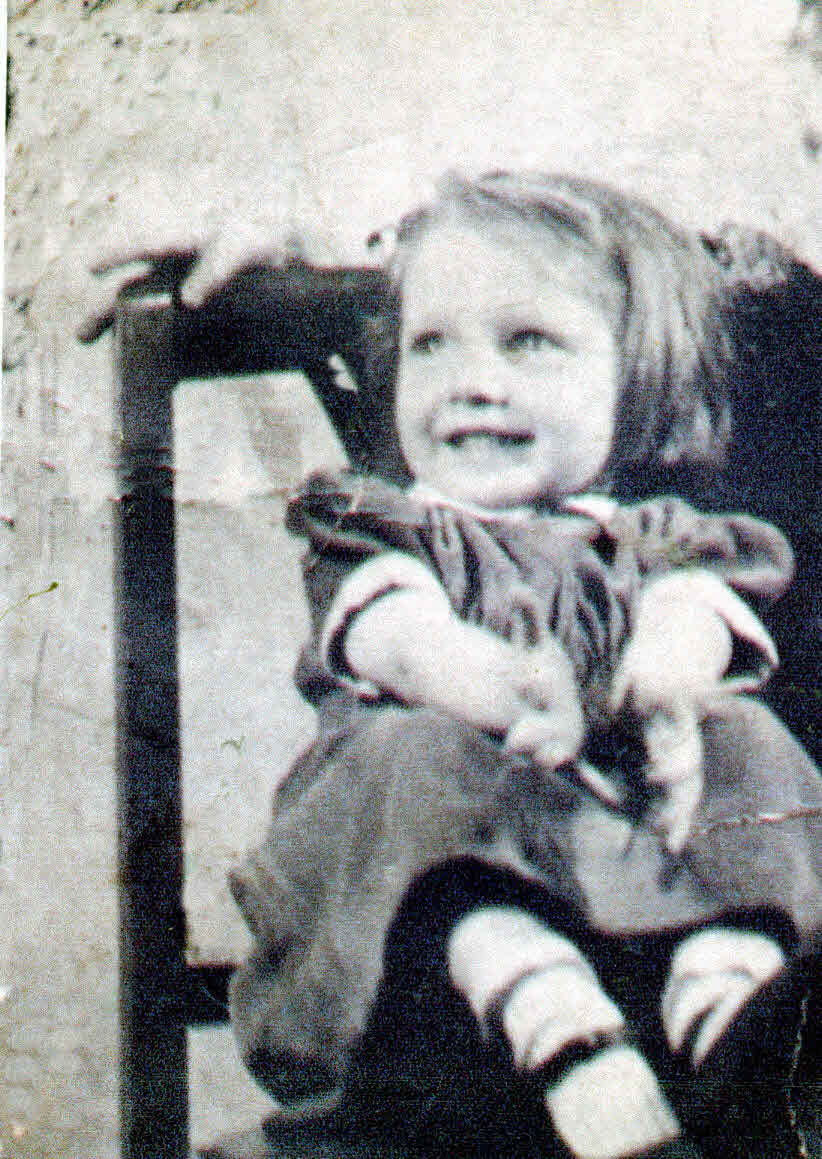 This is the earliest photo I have taken 1n 1943 when I was 3 years old
I lived at the same address from being born to when I left home to get married: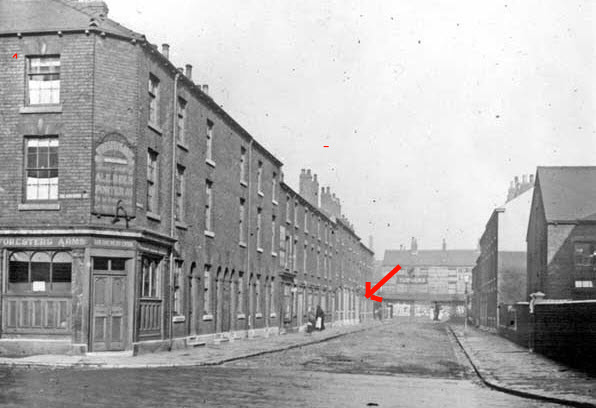 2 Court 1 Hodgson Street.
Before reaching the age of five I attended this nursery: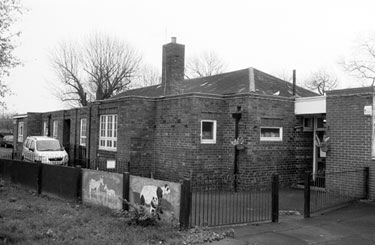 Denby Street Nursery. It closed in 2005 due to falling attendance. There is a slight connection and coincidence in that my future father-in-law and his father lived in Denby street in the early 1900's
I have no other vivid memories of my life prior to starting school: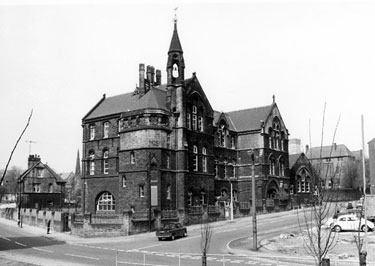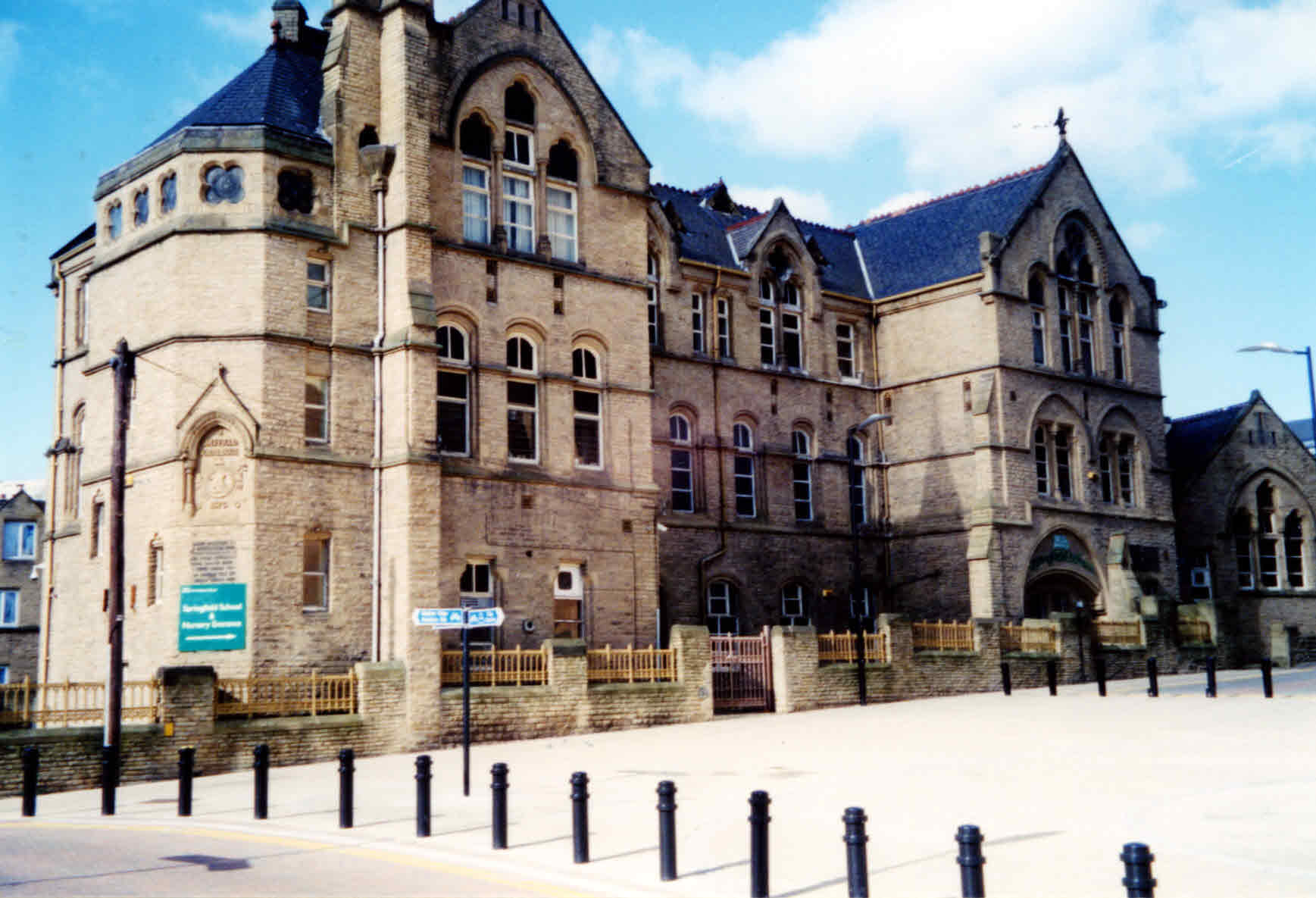 Springfield Infant, Junior and Senior School shown here as it was in 1970 and 2009.
I was the second daughter born to my parents, Beryl, being the first: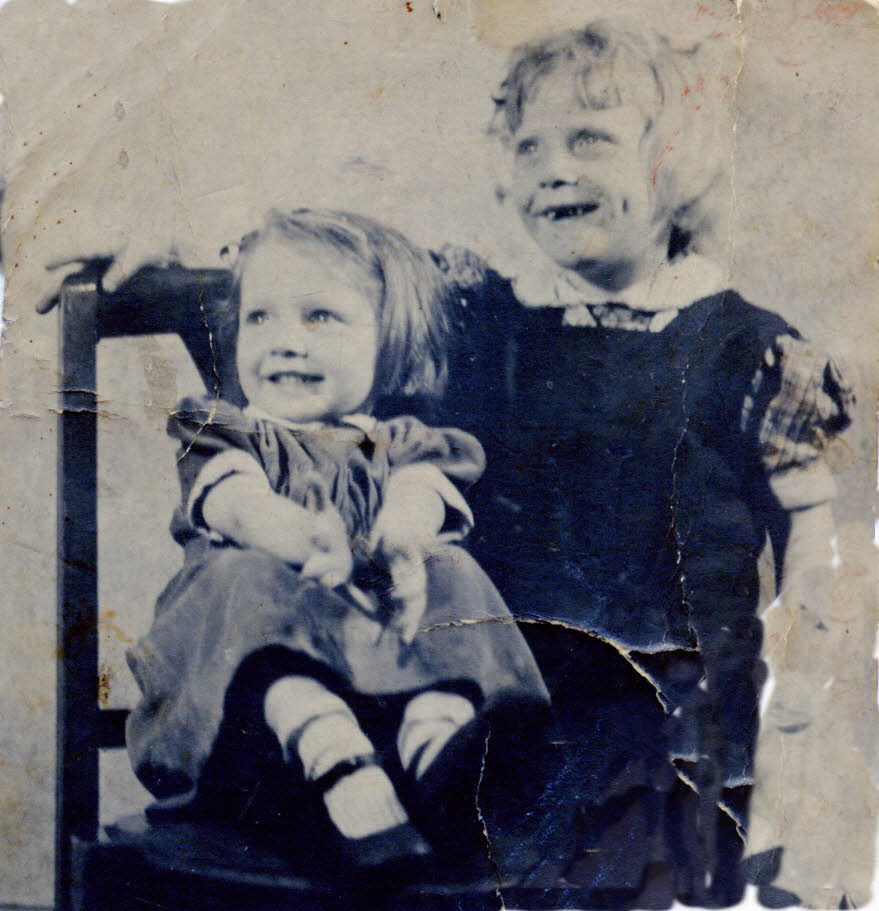 Beryl was 28 months older
Our house was very small. Just one living room, one bedroom on the first floor and an attic. Beryl and I slept in the attic.
The tiny house became even more crowded when we were presented with a brother: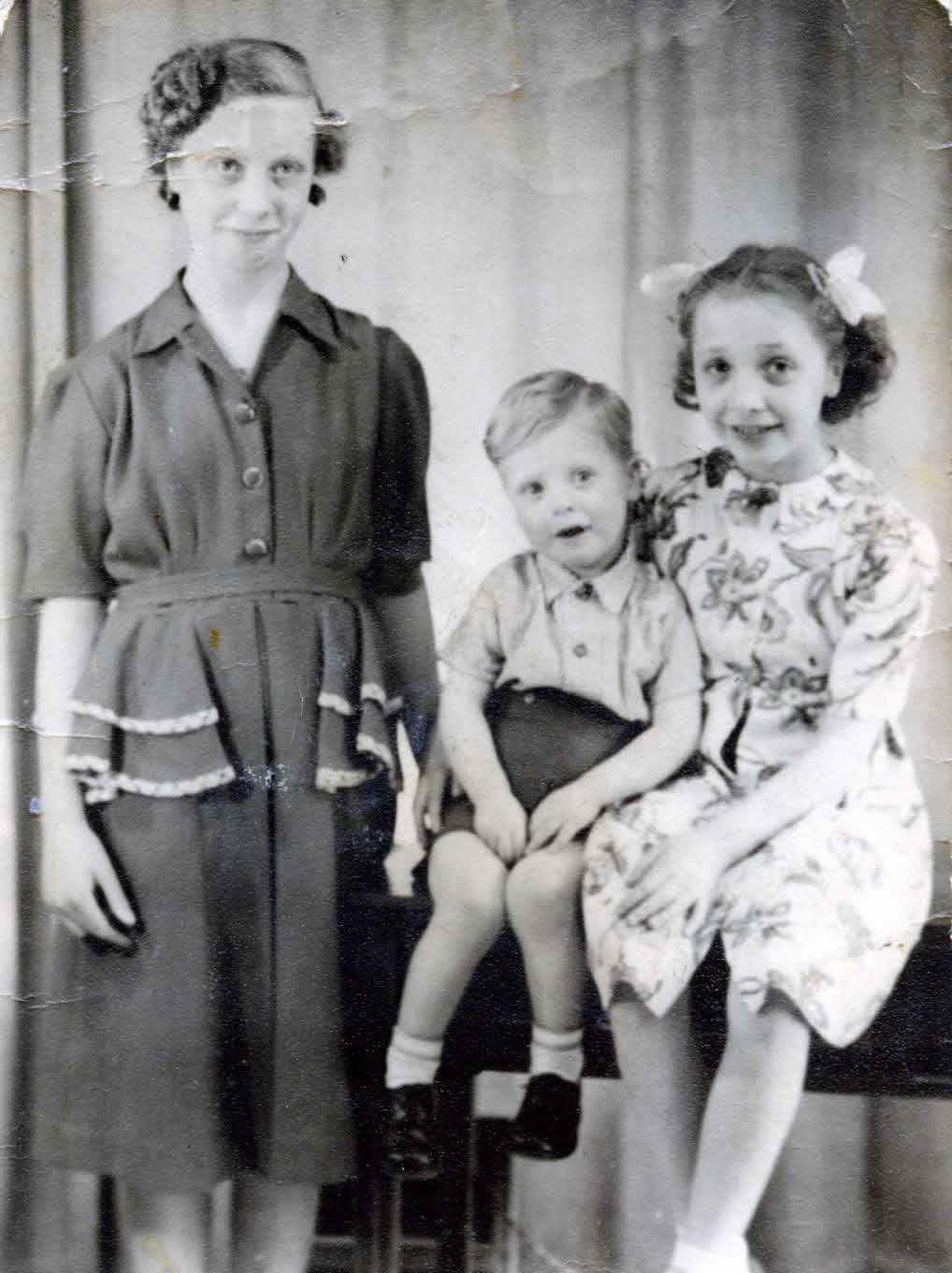 Freddy was born in 1949.
As a family I suppose we were very poor. My father came out of the army after being shot in the leg and got a job as a Tram Conductor. Later he acquired a better job at Brown Bailey's Steel Works. My mother never worked until I was about 15.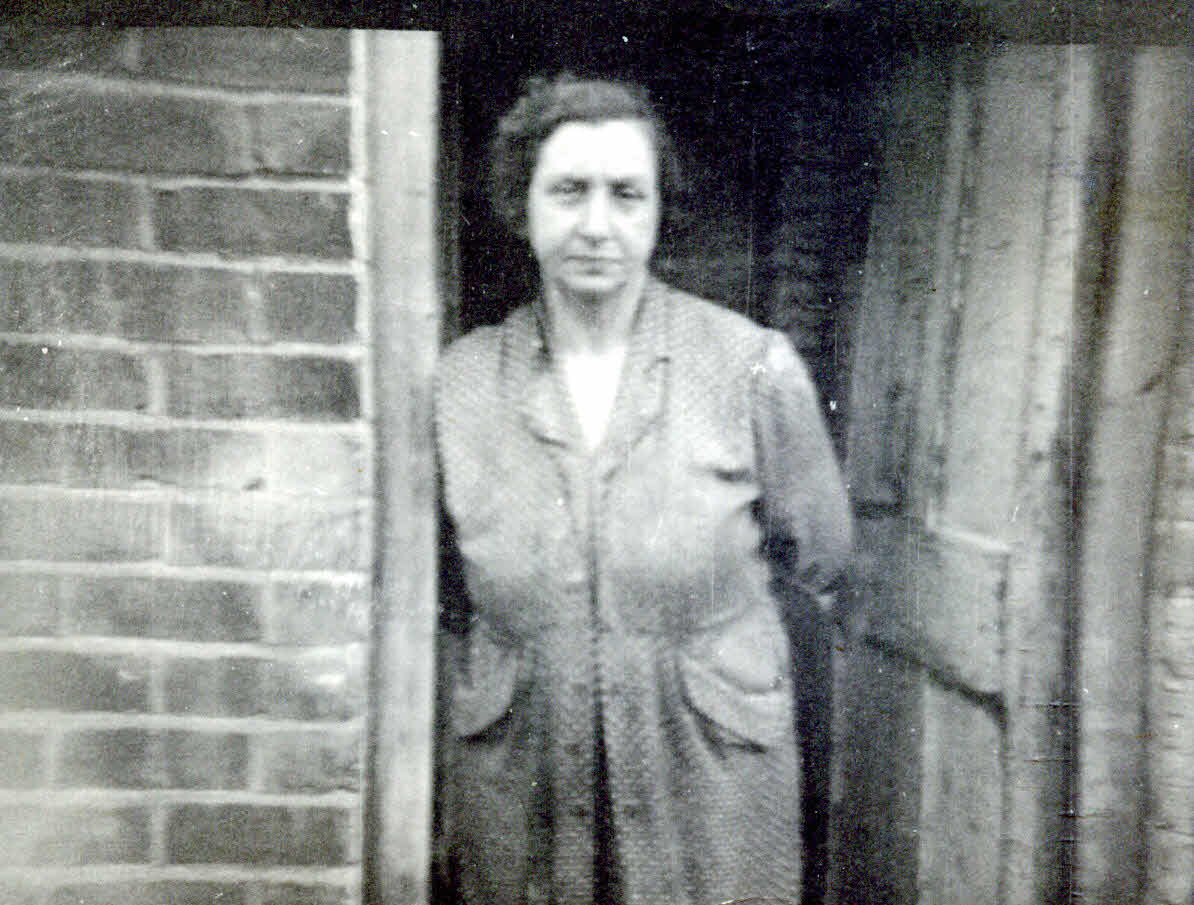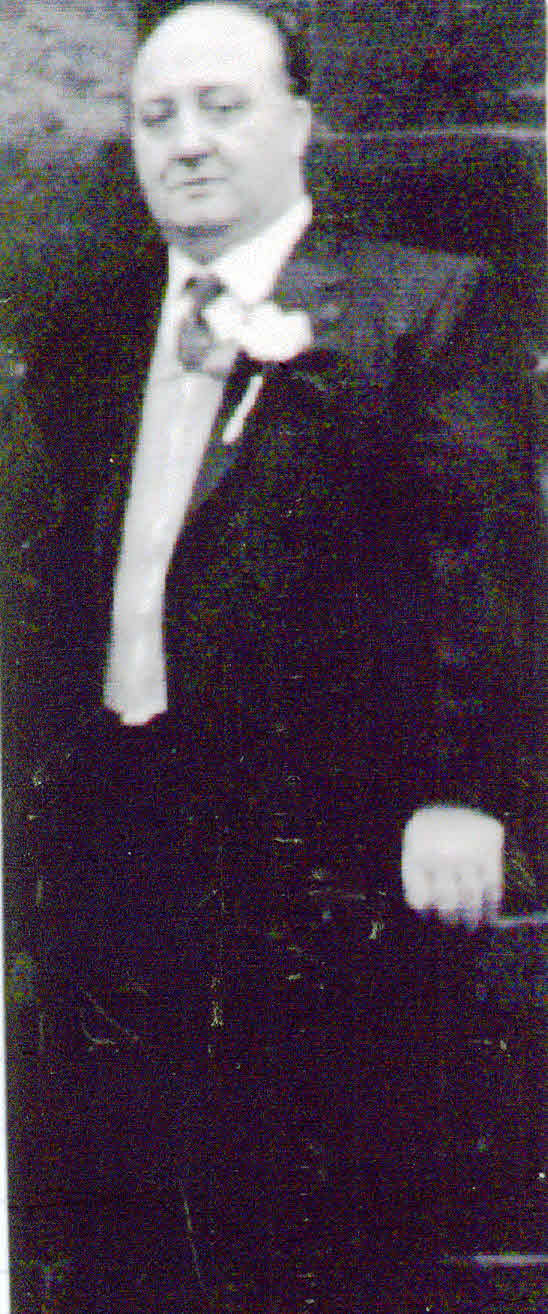 When I grew older I didn't have much respect for my father. He kept my mother short of money while he always had enough for a drink and his cigarettes. At the end of each week my mother would have to purchase food "On the slate". If that term is strange to you then it means to acquire goods from a regular source and be allowed deferment of payment. Also sometimes called On the Strap.
Just to give you some idea of how poor we were, none of my family ever went on holiday, except for an occasional coach day trip organised by a Working Men's Club.
In spite of the austere conditions in which we lived I did not have a unhappy childhood. I had plenty of friends and we would make up our own games to play.
During the early years of my life my main hobby was Dancing. I was taught BALLET and TAP at St Silas church hall and often appeared in dancing shows at this church.
At the time the next two photos were taken I was a regular attendee at St Silas Sunday School: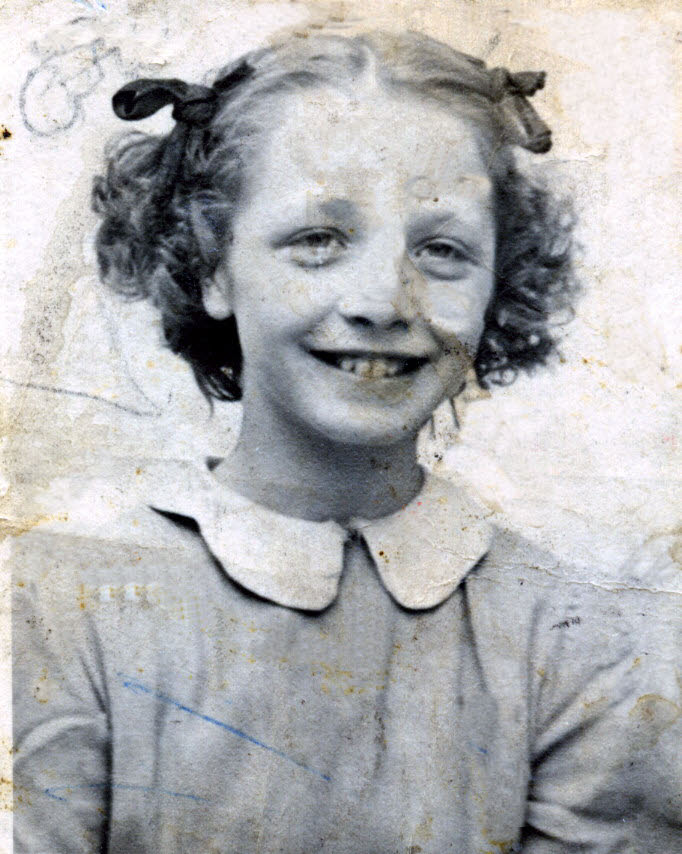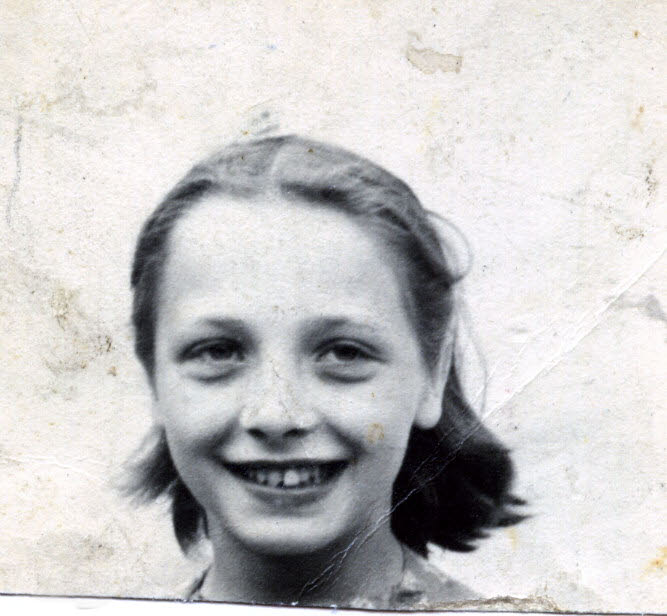 I also used to sing with the Salvation Army at the Citadel opposite the Peace Gardens.
Most of these photo here are in very poor condition. This is probably because I cannot recall us having a photograph album at home to keep them in. Photos were usually left around in drawers - it's surprising they are not worse, some being over 60 years old.
I'm at a loss to explain why some photos show me with curly hair and others show it straight.
BEANPOLE -Definition, A very lean tall person. I can't be called that because I have never been tall.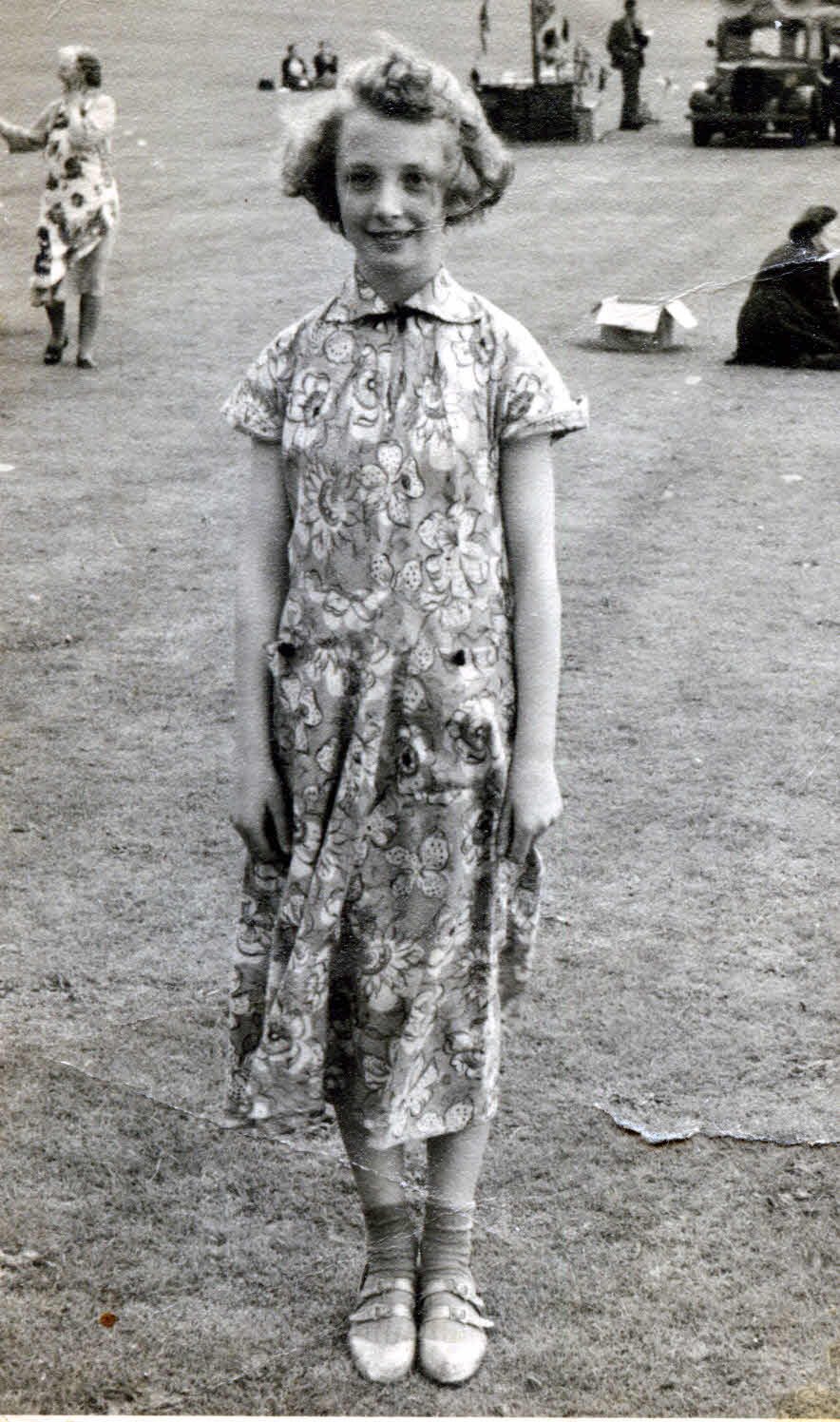 Maybe I passed some of my genes on to my granddaughter, Hannah Palmer, she had a figure like this when she was my age.
Well into my teens now: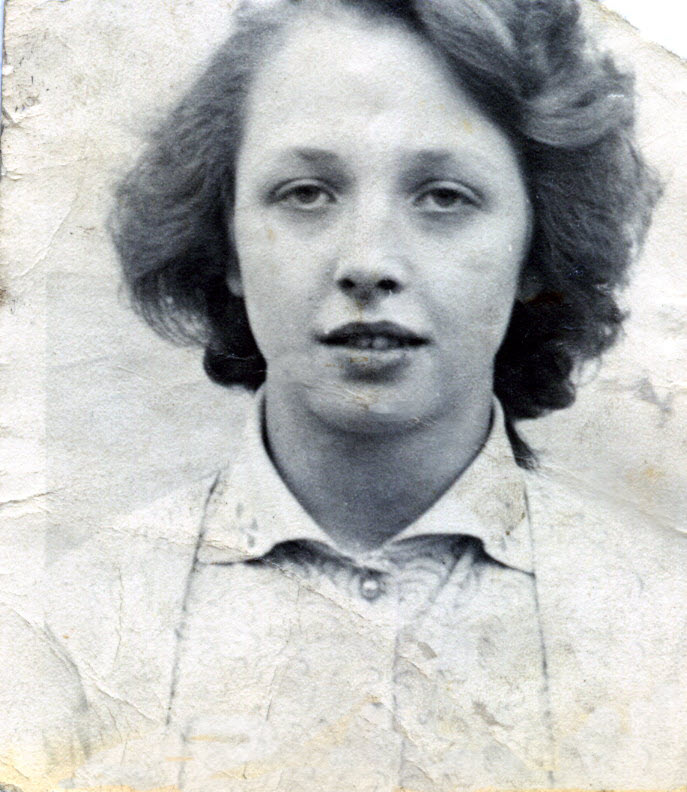 Still swimming and playing Rounders for my school.
I had by now acquired accidental damage to my face in two places. I fell over a bin in our back yard which left a scar near my right eye. Another fall in the school playground was more serious and resulted in my two upper middle teeth getting chipped.
In 1955 we had an unexpected visitor - the stork again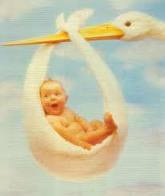 Along came another sister: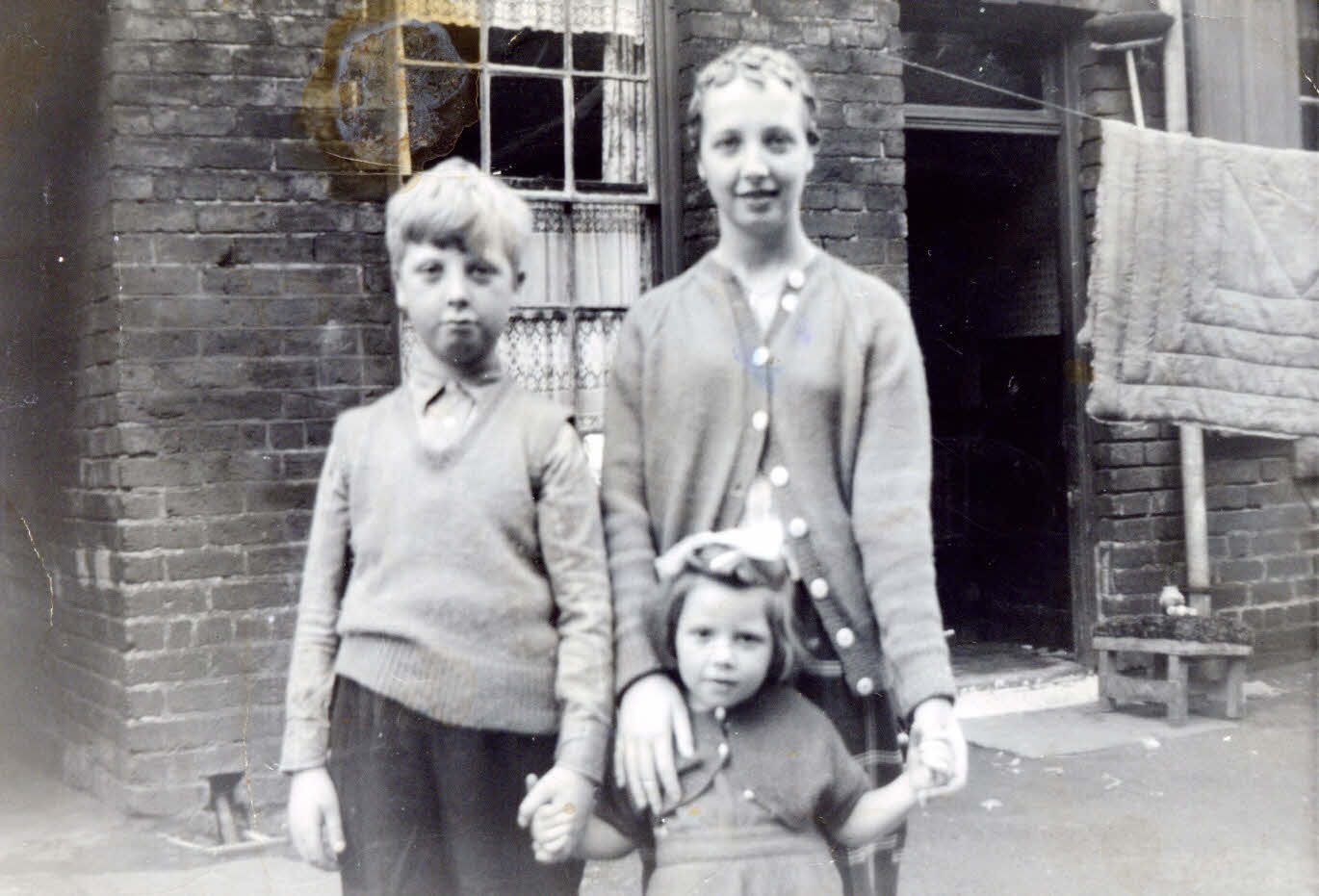 If you are wondering what's happened to my head well, I used to make curls of hair round my finger then hold them in place with a grip. Next morning when I combed them out my hair would be curly.
One relation I used to like to visit was my Aunt Alice who lived in this house on Prince of Wales Road:
At the age of 15 I was very friendly with my cousin, Maureen, the daughter of my mother's sister, Nellie Quick.
Maureen, later, married Gerry and became Maureen Blakey.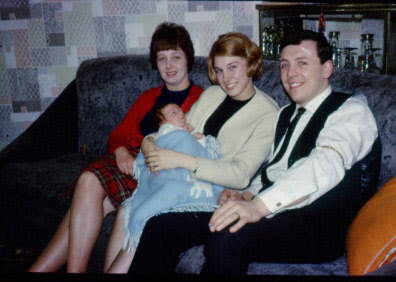 Maureen is seen here just after our son Dean was born 1965.
My working life began at the age of 15 when in January 1956 I joined Whitworth's Tailoring at the Mappin & Webb building in Norfolk Street: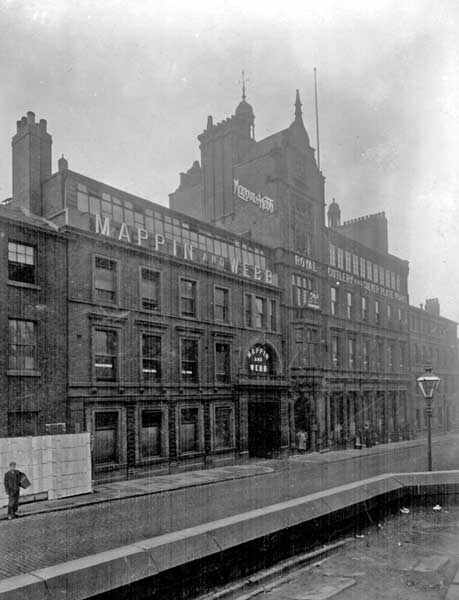 Here I made clothing for transport staff and soon acquired enough skill to make a suit for myself at home on my Singer sewing machine. This occupation was the start of a long and varied working career involving around a further 25 different jobs!
My second job was at another clothing company on Bramhall Lane where I worked on a linking machine.
At the age of 15/16 I had a few short term boyfriends. In April 1957 I met another lad who became a boyfriend of slightly longer duration. To be more precise I still have him more than 53 years later. Our meeting has already been described on his Web pages so I'll not repeat it here.
When I met Tony Jackson I weighed exactly 6 stones 13 lbs ( 97 lbs):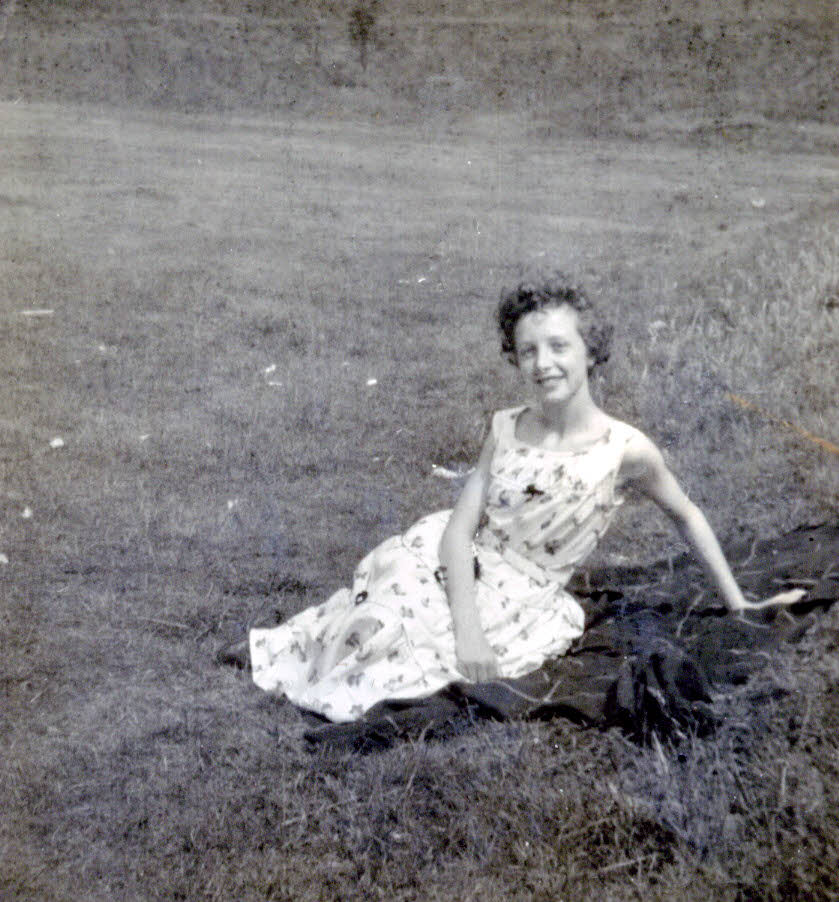 Much of our courting days and our life together has already been detailed in the account of his life so I will just add here happenings and photos that have not been seen there.
One such occasion occurred during the Sheffield gales on 16th February 1962. Here is a newspaper article of the day in question. Notice the sentence ringed in red: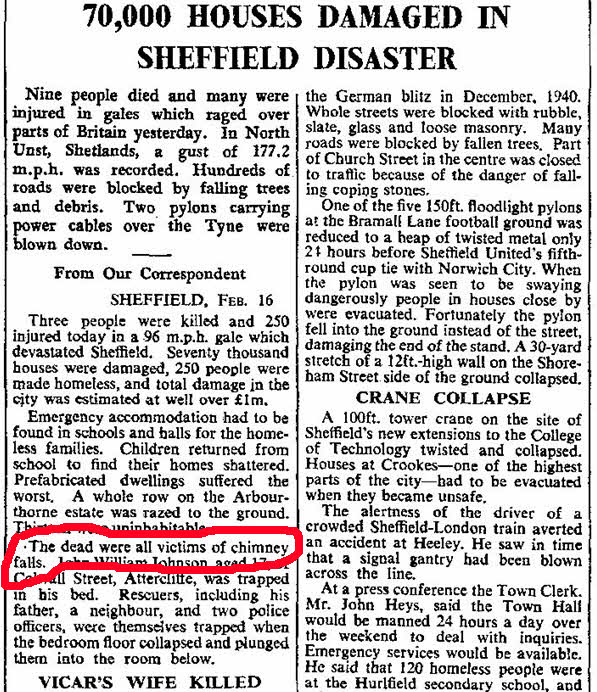 Whilst Beryl and I were sleeping in our bed in the attic next door's house chimney was blown over and it came crashing down through our bedroom ceiling: Unlike the three people above we were uninjured.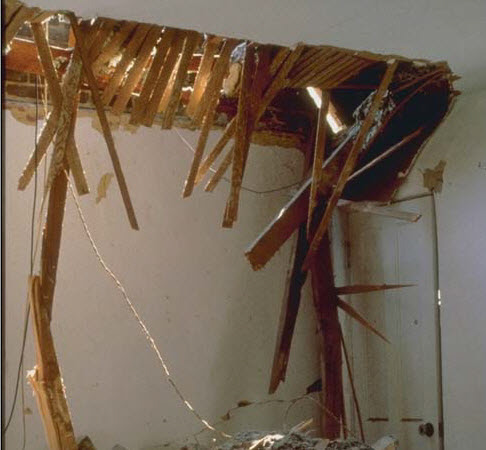 The date was only a month before I was due to be married so I went to live with Tony at his parents house. Soon after the wedding my parents and family were moved out of the house and found a new permanent home on Alison Crescent, The Manor.
After just one year our courtship suffered a serious blow. You may remember reading in Tony's Web pages, during his early childhood, that many people caught Tuberculosis which could be a fatal disease. Well in 1958 I started having pains in my chest. and a resulting X Ray proved I had it too. I was sent to Lodge Moor Hospital for 4 months.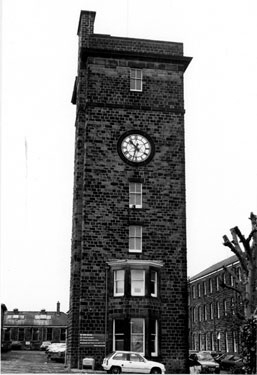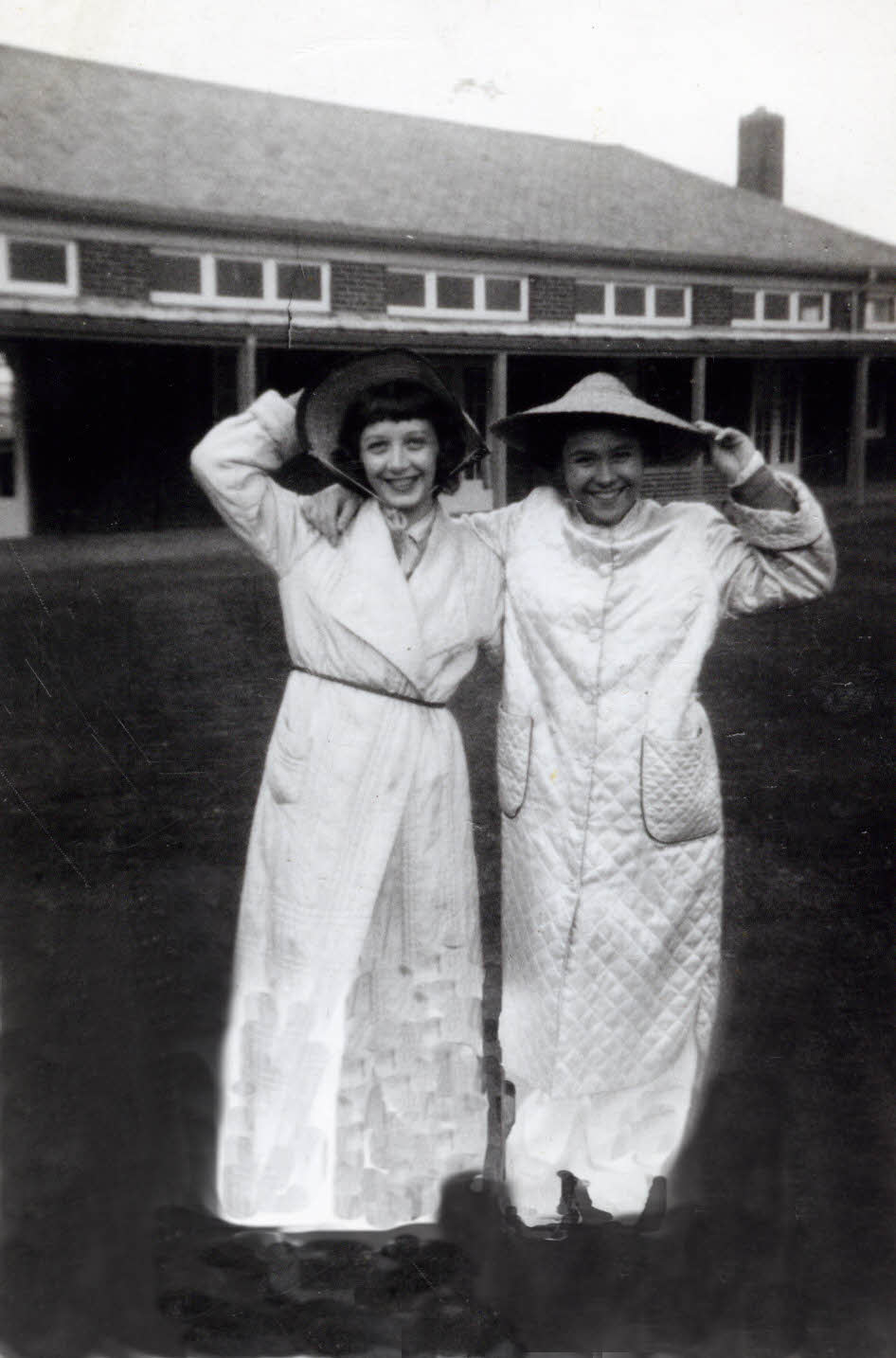 Thankfully, by 1958 an effective drug had been discovered called Streptomycin. Unfortunately, the drug had to be accompanied by a lengthy recuperation in hospital
During my stay there the pop singer Frankie Vaughan was appearing at the Sheffield City Hall on 30th April 1958 ( the month previous Buddy Holly was there). One of the patients contacted his manager and asked if Frankie would visit us. He agreed and we all got to meet and talk to him.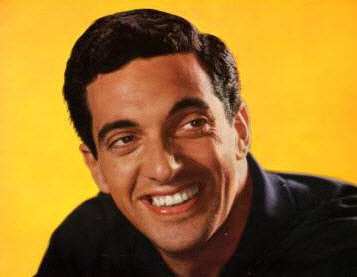 For those who have never heard of this singer he had several hits in the 50's including the number 1's GREEN DOOR and GARDEN OF EDEN.
Visiting at the hospital was four days a week and it was a long bus-ride to get there. Fortunately, Tony had the use of his father's car so he had no problem getting there. The only problem he did encounter was from the Ward sister who rebuked us for being too amorous whilst he was at my bedside. (Frankie Vaughan died of heart failure in Sept 1999)
Another connection with the Pop world occurred during my stay in hospital. Tony told me at a later time that one day he was laid on his bed at home listening to his radio and thinking about me when a new record was played. He immediately rushed out and bought it, he said because the words of both the A and the B side songs, had an uncanny description of how he was feeling at that time.
The 78rpm record he bought was Bobby Helm's - A Side JACQUELINE and B Side LIVING IN THE SHADOW OF THE PAST.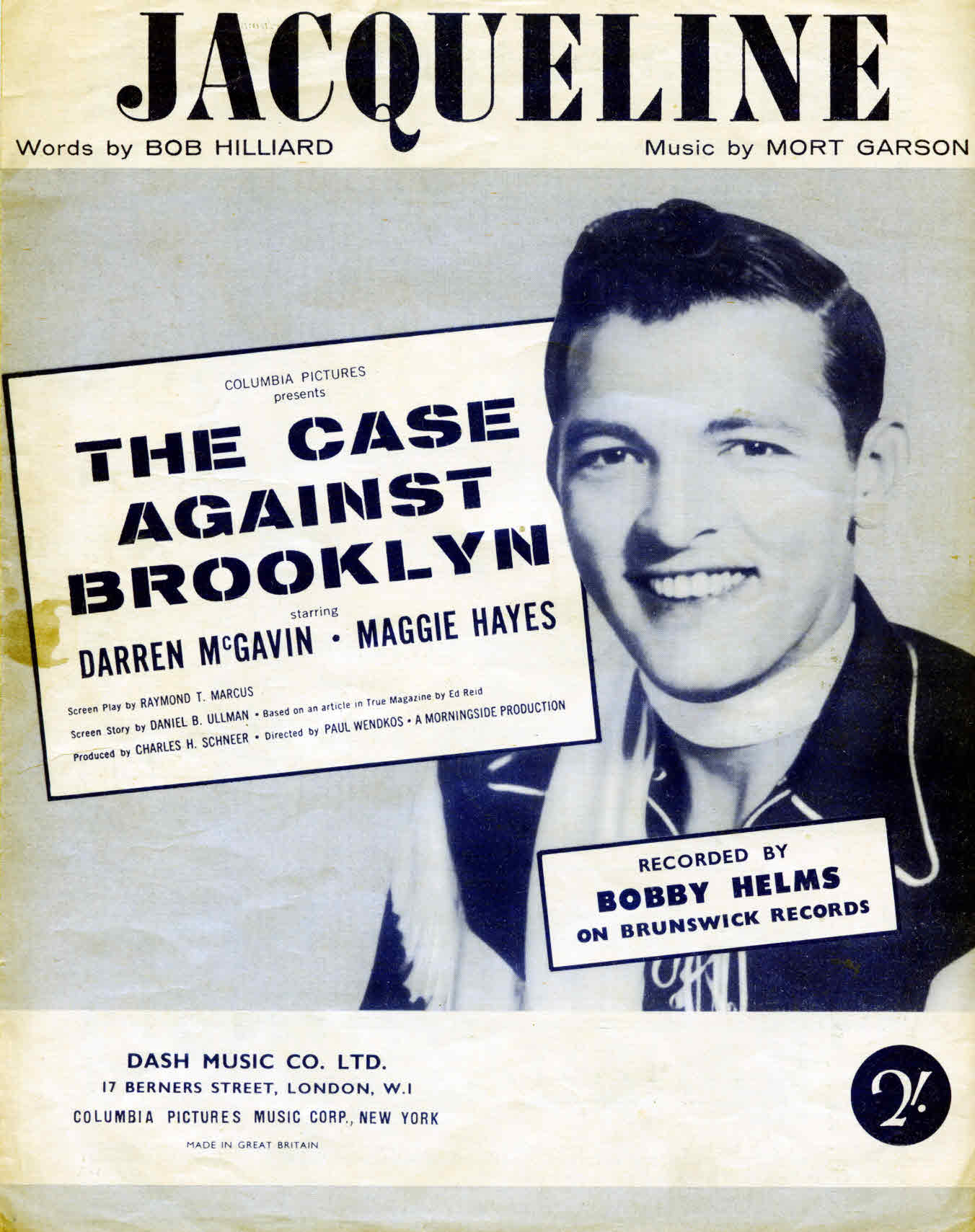 He brought the record to me has a surprise present and luckily a patient in my ward had one of these: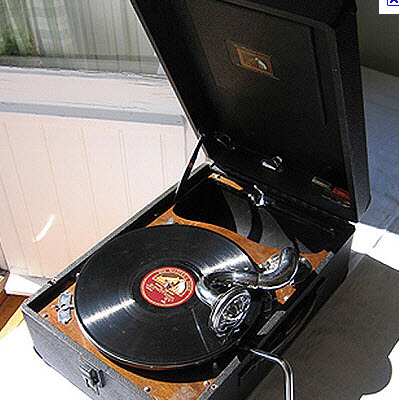 I played it many times and danced to it with other patients.
Tony said he thought it remarkable that the words of the songs matched precisely his thoughts about me at that time. Particularly the second song which began with these words:
I feel your lips, though you're not near me.
I hear your voice, though you're miles away.
Though you are gone, your love's still within me.
I'm just living in the shadow of the past.
Click here to hear the songs and others of Frankie Vaughan:
On my release from hospital I was well enough to take up work again. As already mentioned my working life involved many employers. Moving around work places was very easy in the 1950's because there were jobs everywhere. Owing to the large number I had I think I will place the remainder under one heading in the Section called, MY JOBS.
On the 24th March 1962 we were married and some of the details and photos can be found on Web Tony's pages. I will just add a few more photos here:
test
Continued in the next Section.
Next Section Return to Main Page