USA. VACATIONS. WEST CENTRAL
On this vacation we made a successful bid for a flight to Denver on the Internet.
The address of the site is www.priceline.com
During the vacation we stayed in 15 different motels in 15 days.
First we drove to Colorado Springs and visited the "Garden of the Gods", then on to Canon City where we experienced white-water rafting. To see what it was like click here.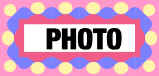 Travelling the scenic route across Colorado we entered Utah and went to see the "Arches National Park".
Continuing on we stayed in Salt Lake City and saw the Mormon Church. We then headed for Jackson Hole in Wyoming calling in at the Big Rock Candy Mountain and Butch Cassidy's original house.
From Jackson Hole we headed for Yellowstone Park but were unable to enter the Park because of a freak snowstorm.
A detour took us to Thermopolis where we bathed in the hot thermal springs and then continued on to the town of Cody where we watched a rodeo. A long drive across Wyoming took us to the impressive "Devil's Tower" before leaving the State and entering South Dakota. Here, we visited Mount Rushmore, then the towns of Deadwood and Custer.
Driving on through Nebraska we returned to Wyoming and visited the towns of Cheyenne and Laramie.
A short drive took us back to Colorado for the flight home from Denver