AN HAWAIIAN CRUISE
This holiday was taken in April 2002. It comprised two days at the beginning of the holiday in a hotel in ENSELADA, MEXICO, followed by a 5 day cruise to the Hawaiian Islands.
The cruise ship docked at two destinations on the island of HAWAII, then one at each of the islands MAUI, KAUAI and finally OAHU. A further one day was spent in a hotel in CHICAGO on the way home.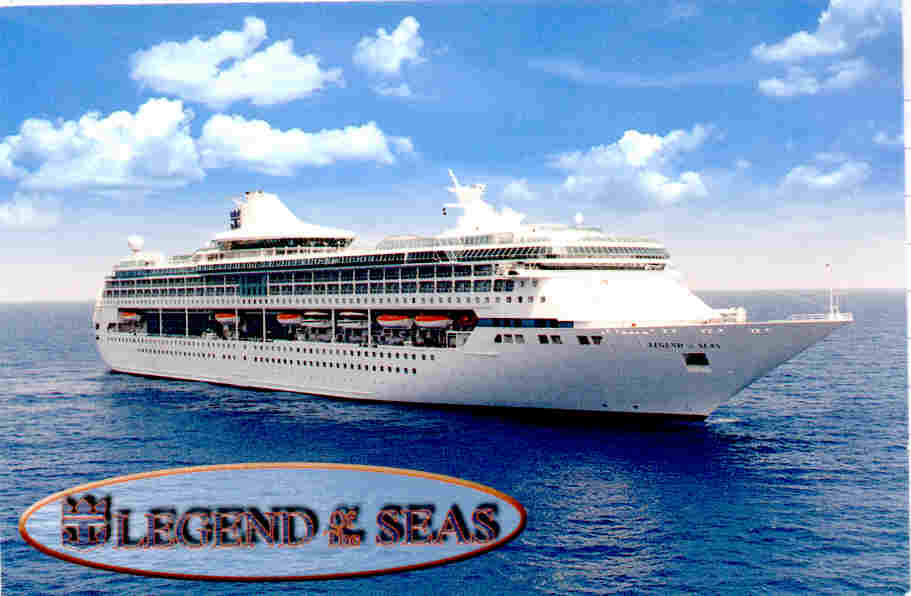 The ship is four star rated and is thoroughly recommended.
The Hawaiian Islands total 134 of which only seven are inhabited. There are numerous shore excursions available (somewhat expensive) and if you wish to know what bought America in to the Second World War then the trip to PEARL HARBOUR should not be missed.
The highlight of this holiday was the the company we enjoyed at our restaurant evening-meal table.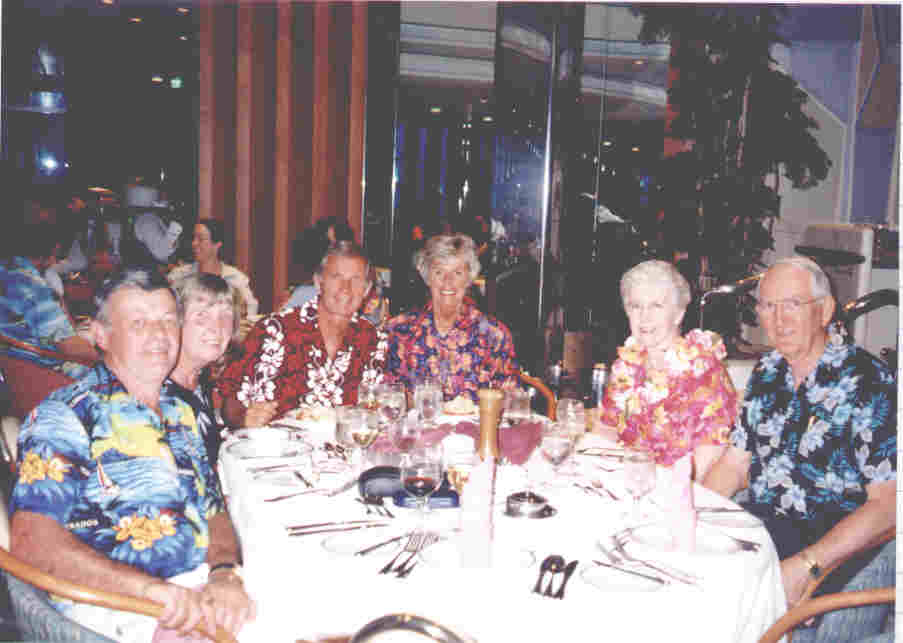 In the centre of the photo is Ron and Pat from Ohio and on the left is Marian and Art from Palm Desert, California who became special friends. We still converse regularly with Marian and Art via Email and they were to figure greatly in a subsequent holiday to Las Vegas. If you want to know more details please access the LAS VEGAS holiday from the preceding page.