USA EAST COAST VACATION
---
This is a fairly long tour but it can be completed in two weeks. Our vacation commenced with a flight to Toronto in Canada because we wanted to see Niagara Falls. The following States were then visited in this order:- Pennsylvania, Virginia, Maryland, Delaware, New Jersey, New York, Connecticut, Rhode Island, Massachusetts, New Hampshire, Vermont and then back to Toronto.
To embark upon this tour it is essential that it is undertaken between:-
no earlier than the second week in September and the end of October. You will then be able to see the Fall foliage in Vermont and New Hampshire.
FLIGHT
Flights to Toronto are relatively inexpensive in the Autumn but if it is not desired to see Niagara Falls then the tour may commence from New York or even Boston.
NIAGARA FALLS.
Anyone visiting Toronto should travel the 90 miles to see the Falls. A visit to Niagara-on-the-Lake
is also worthwhile. Bed and Breakfast is recommended at "Shemara", 4901 River Rd.
PENNSYLVANIA & MARYLAND
It is more than a day's drive across Pennsylvania and it will be necessary to spend the night at somewhere such as "Johnstown". Then another 3 hours or so through Maryland will take you to Washington DC.
VIRGINIA.
Visit Washington DC and take a Trolley Tour to see the sights. Include Arlington Cemetery and see John and Jackie Kennedy's grave. Do not miss the food extravaganza at Central Station.
DELAWARE
From Washington DC we crossed Maryland and entered Delaware. Stayed the night at Motel 6 in Wilmington.
NEW JERSEY
Stayed the night in Piscataway which is only 20 miles from a lovely beach at Sandy Hook.
NEW YORK CITY
If you leave New Jersey very early in the morning you can travel into New York City, see the sights and then move on to Connecticut all in the same day. This will dispense with the need to seek accommodation in New York City which is very expensive.
Take the tube to Battery Park and then the ferry to see the Statue of Liberty and Liberty Island.
Take the tube back to 34th St to see the Empire State Building and Macy's department store.
Click here to see a photo which you can no longer take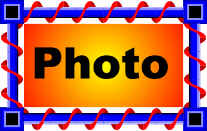 Move on to Connecticut.
CONNECTICUT
The previous day we spent the night at Motel 6 in Newhaven and then moved on along the coast road stopping off at Hammonasset to sunbathe on the beach. From here we continued over two impressive toll bridges into Rhode Island.
RHODE ISLAND
Rhode Island is a tourist area and fairly expensive. It is famous for its stately homes which are open for viewing; "The Breakers" is recommended.
MASSACHUSETTS
The first place to head for in Massachusetts is Boston, and Quincy Market. The market is such an interesting place with numerous speciality eating places and outdoor speciality shopping.
Boston's most famous attraction is The Freedom Trail. The route links 16 points of interest which played a part in the history of Boston all of which may be reached by following a red line on the footpaths and roads.
A visit to a replica of The Mayflower at Plymouth Rock is well worthwhile and a visit to Plimoth Plantation to see the Living History Museum is a must.
NEW HAMPSHIRE and VERMONT
If your tour coincides with late September/October then you are in for a treat. The Fall foliage is really spectacular but it is the busy season for tourists so make sure you forward-book a motel.
See how maple syrup is made at the Maple Museum at Pittsford and visit the quaint town of Woodstock. Also, go and see ice cream being made at Ben and Gerry's at Waterbury in Vermont.
From Vermont we crossed over the border into Canada and headed for Interstate 410 which took us all the way back to Toronto
TORONTO
Do not miss a trip up the CN Tower, the memory will live with you forever.