VISIT GRACELAND
It would have been much more ambitious to have the title of this particular item as:
"See and hear Elvis sing live"
This would have been difficult to achieve because Elvis never performed the UK.
So what you see here is the nearest we could get to meeting him.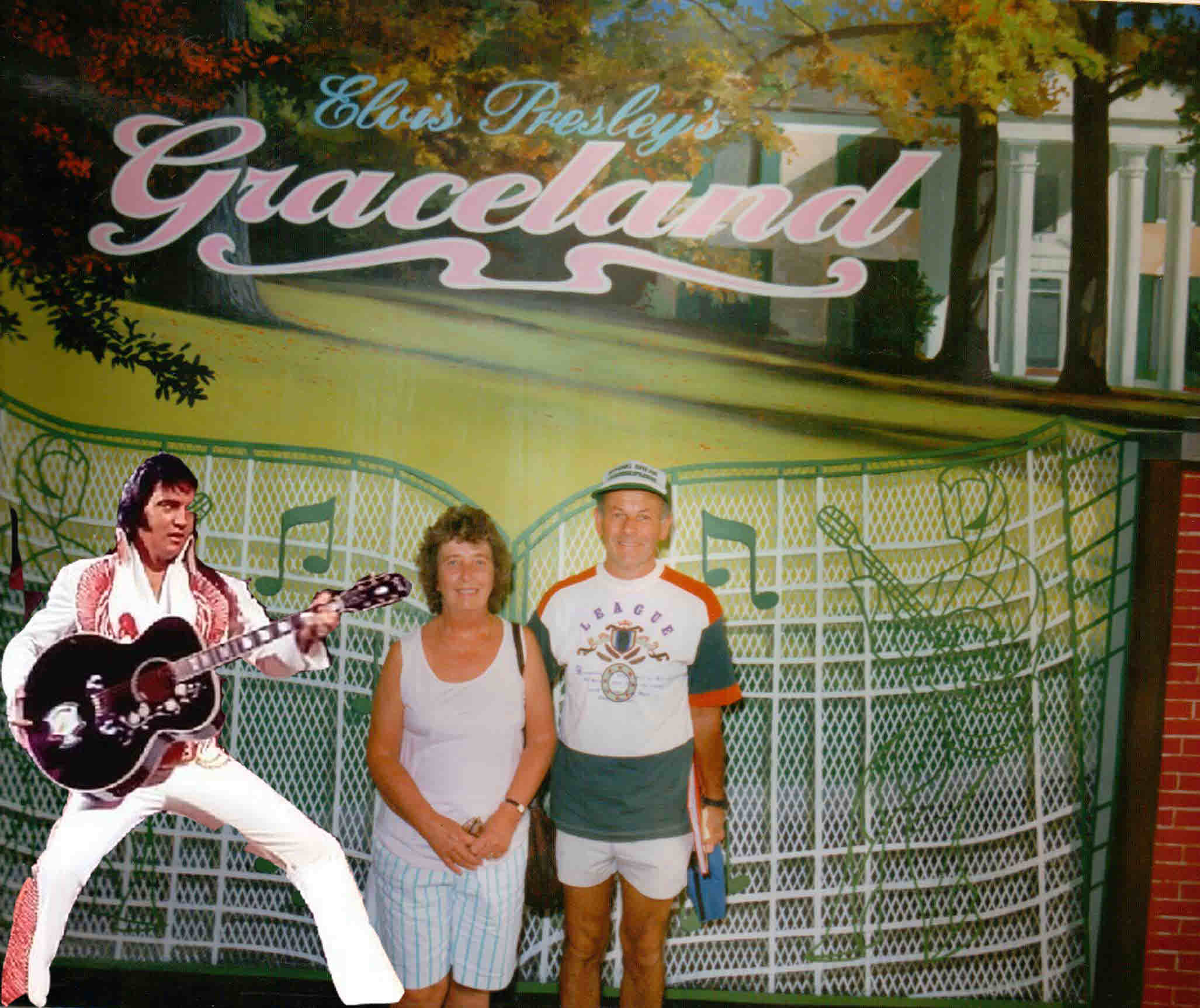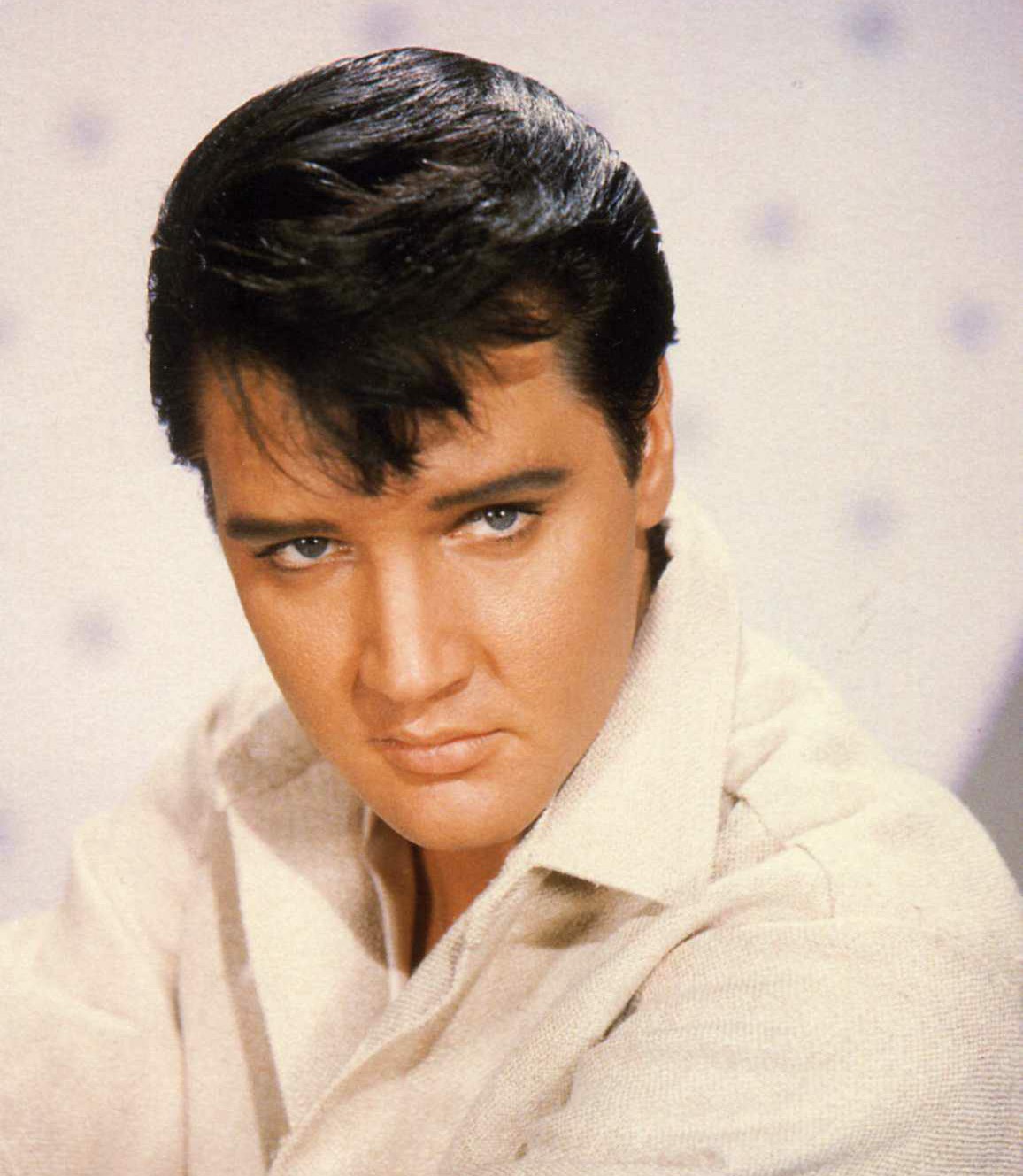 The visit to Graceland was part of our holiday when we toured the States of Georgia, Tennessee, Mississippi, Louisiana, Alabama, Arkansas and Florida.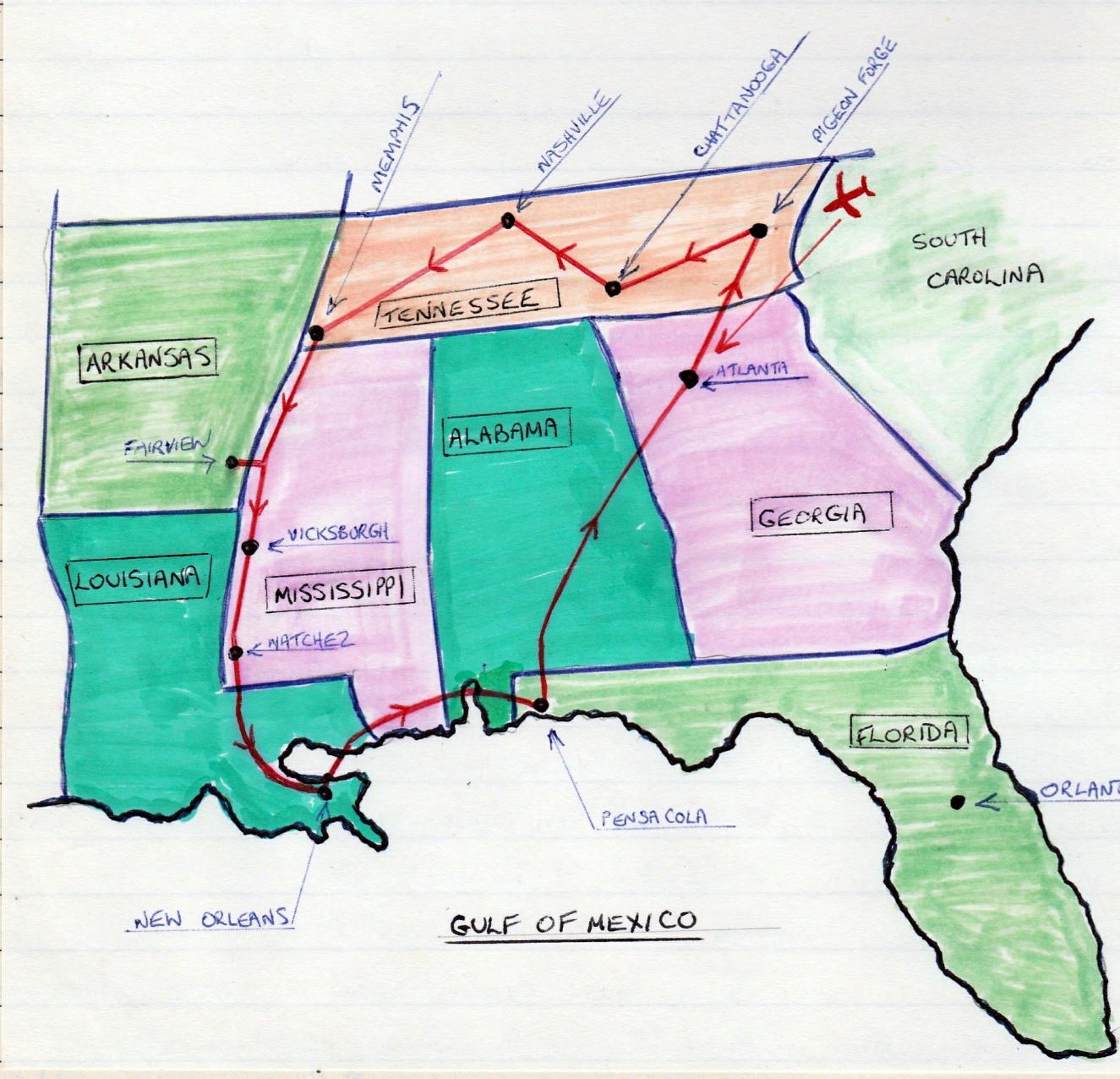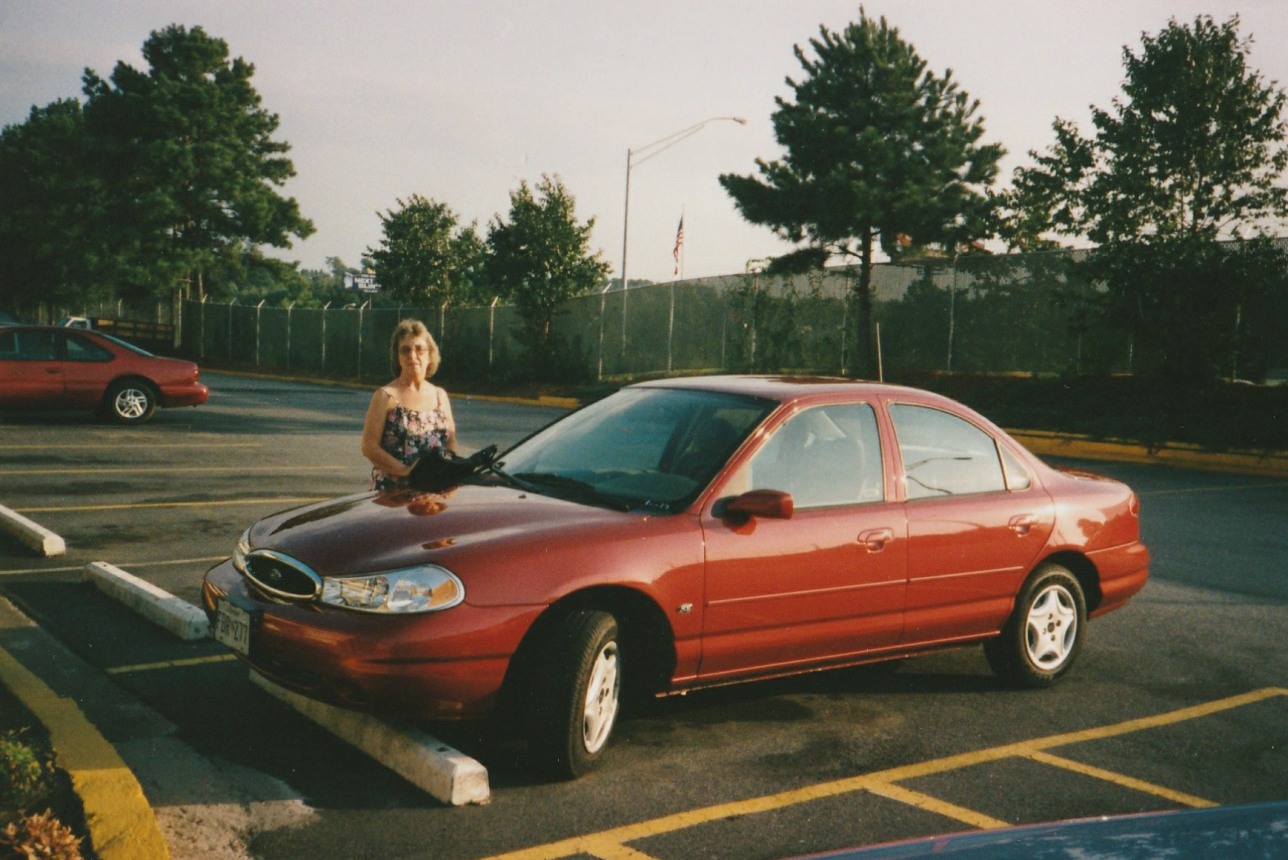 Hire car- Ford Mondeo.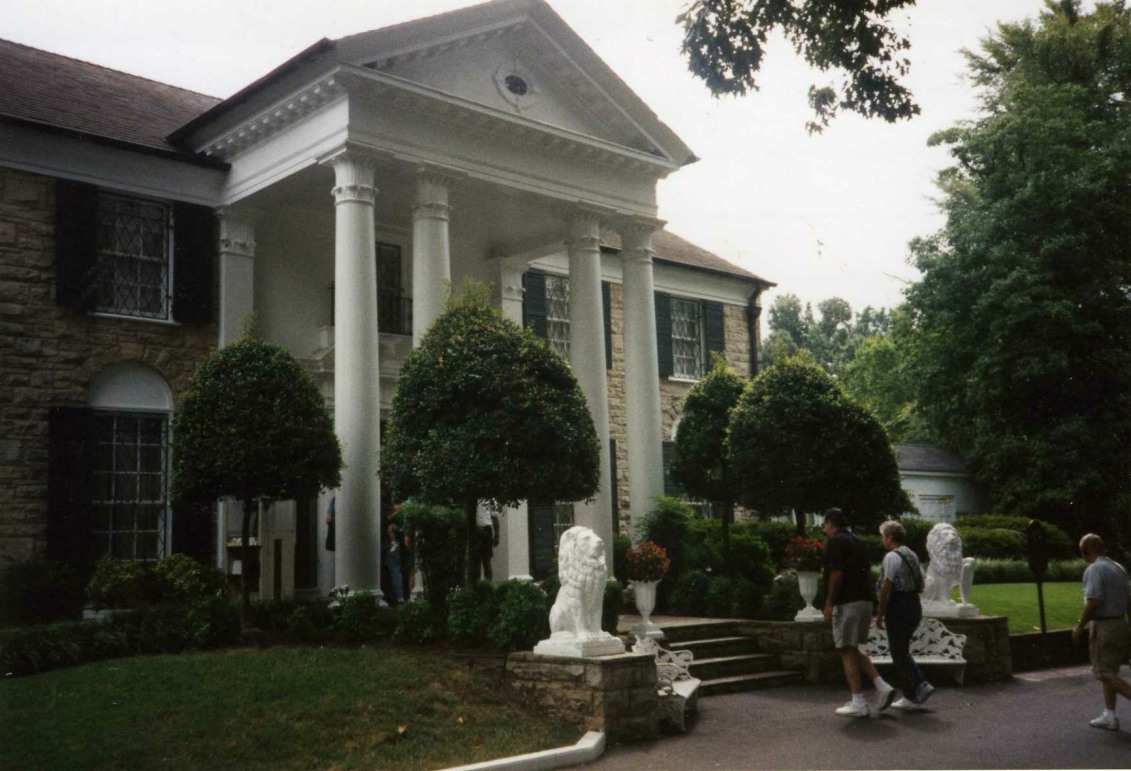 Graceland has 4 main attractions.
1. Graceland Mansion Tour (his home) $10
2. Elvis Presley Automobile Museum $5
3. The Airplane Museum. $4.50
4.The Elvis Museum $3.50
A full combined tour is available for $18.50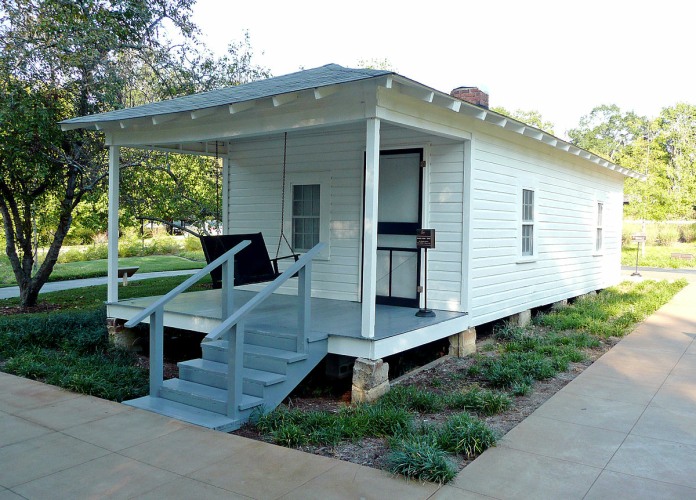 The singer was born on January 8th 1935. He had a twin brother, Jesses Garon who was stillborn. He lived here, in Tupelo, Mississippi.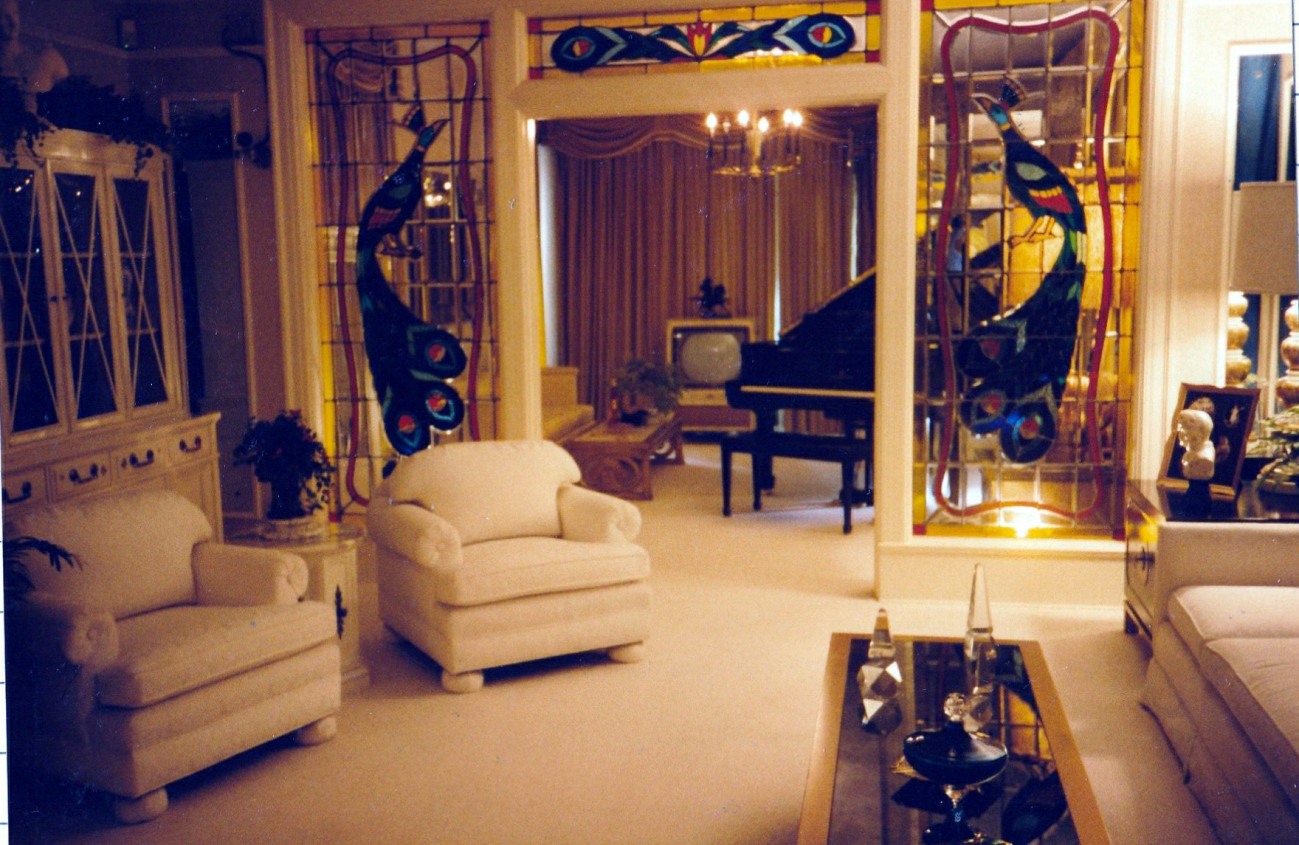 The living/music room.
This room was a favourite for Elvis where he and his friends would sing together. The rooms were modest in size, typically 24ft x 17ft and 17ft x14ft which contributed to the eerie feeling that Elvis would walk in any minute.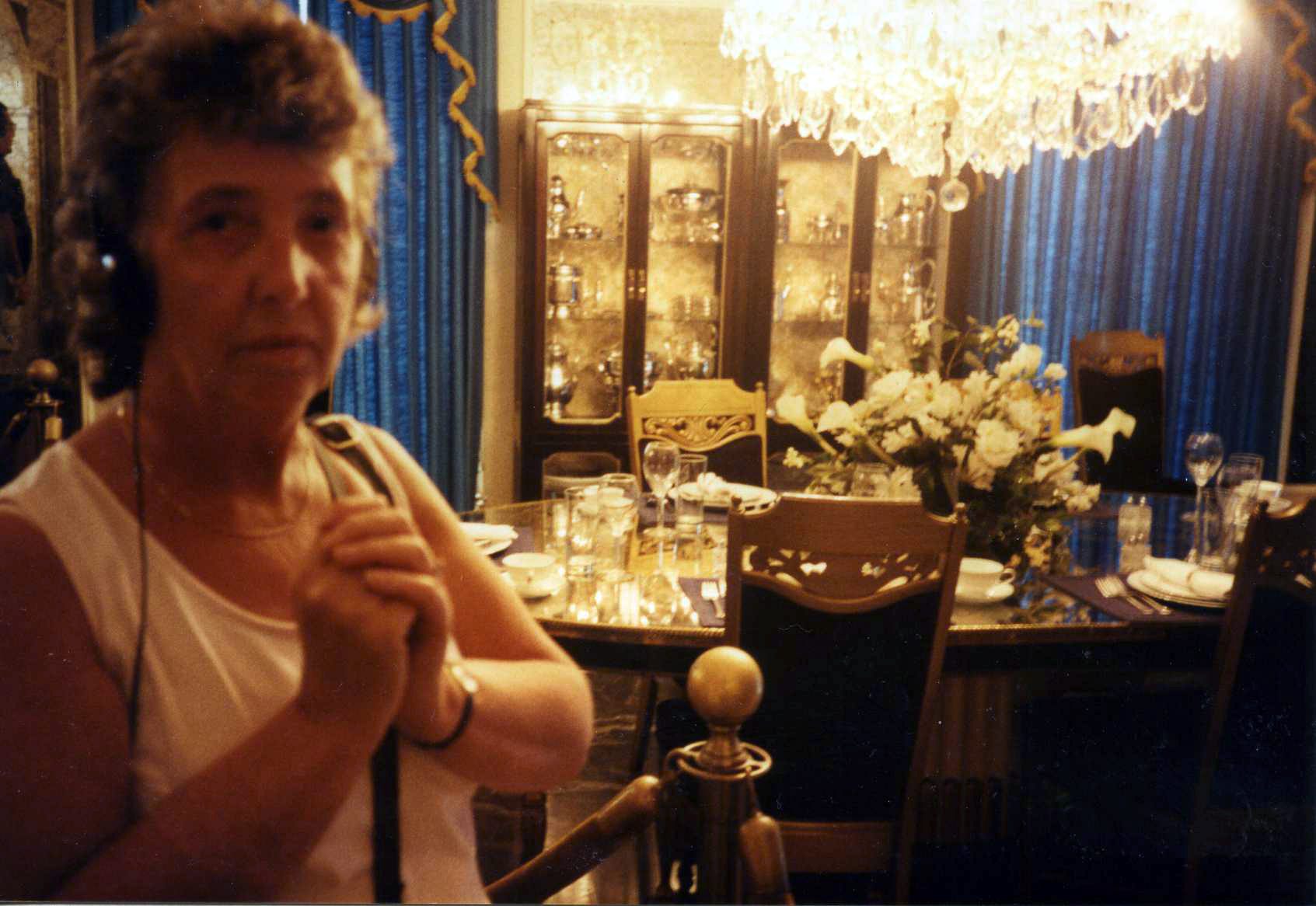 Friends and family would crowd round the 8 foot table and it's said that "Meatloaf" one of Elvis's favourite foods would be on the menu almost every night.
The tour continued into the kitchen which had a distinct lack of working space. It was only opened to the public in 1995 because Elvis's aunt Delta lived at Graceland and regularly used the kitchen until her death in 1993.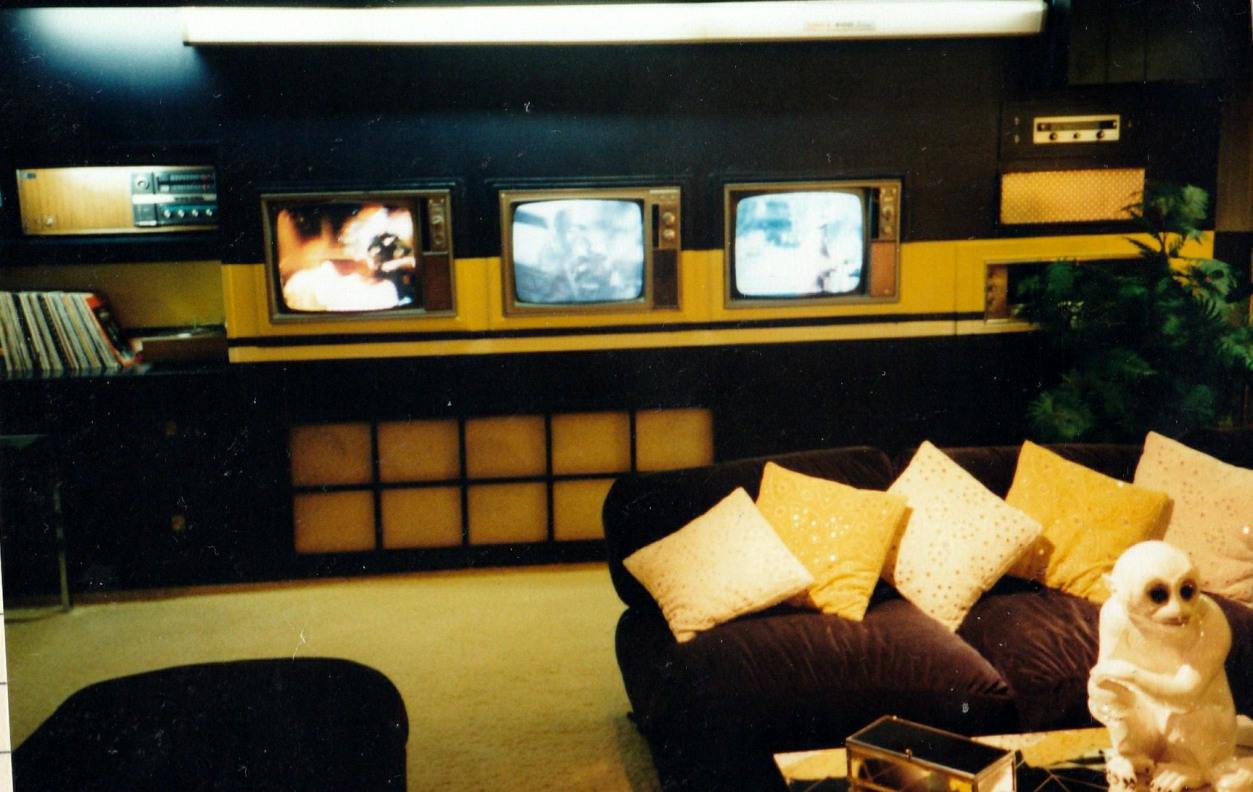 The TV Room.
There was at least one TV in every room but the basement TV room had three. Elvis had them installed after hearing that President Lyndon Johnson liked to watch all three major network news shows at the same time. The white line at the top of the photo is a pull-down projection screen for home movies and films. To the right of the TV's is a juke box built into the wall and holds 100 singles.
Our tour continued through the Pool room, his office the Gun room and a fascinating JUNGLE ROOM which had a waterfall covering an entire wall.
Outside is the MEDITATION GARDEN.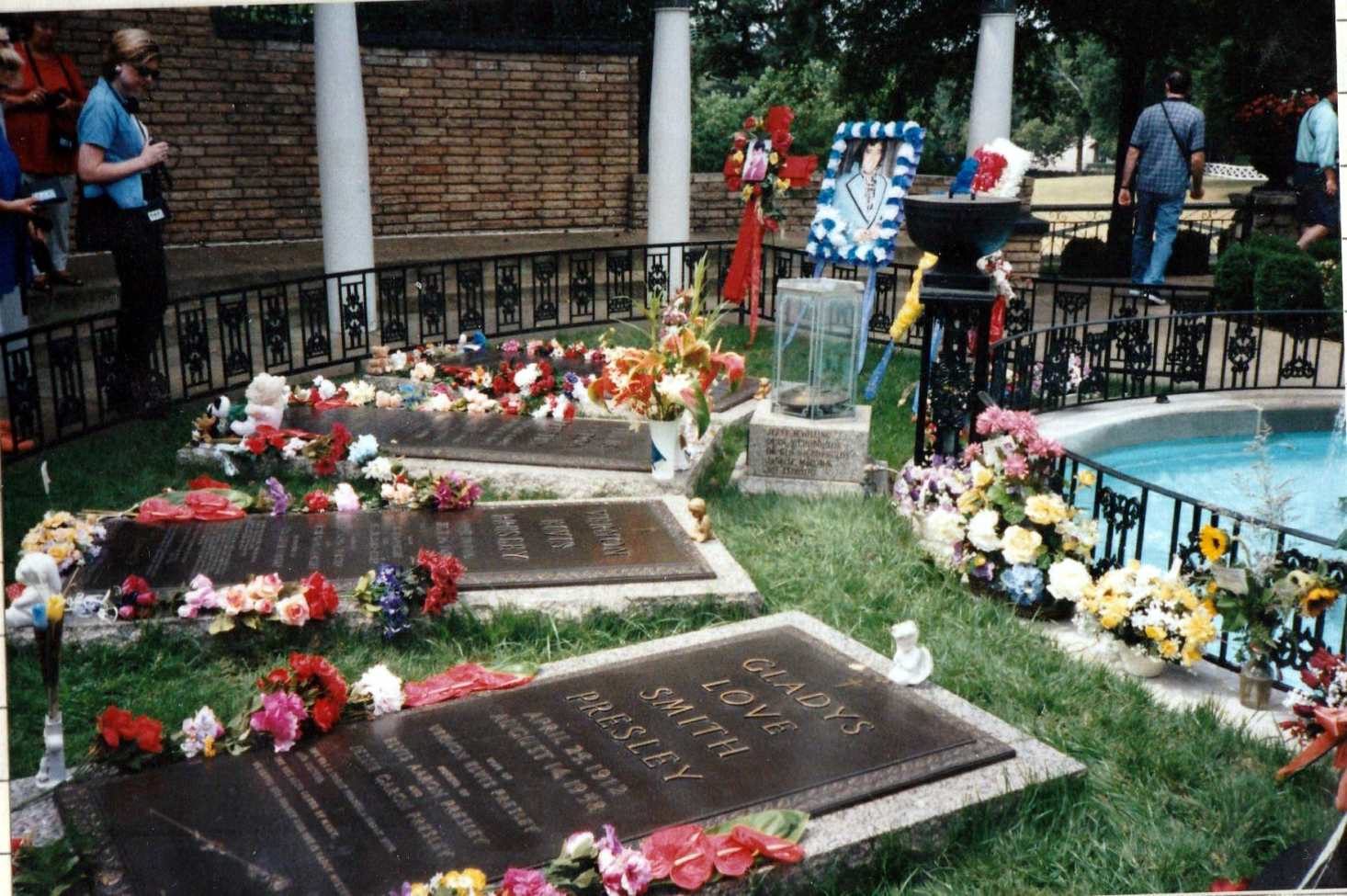 This is the most tranquille part of Graceland and contains the final resting place of Elvis, alongside his mother, Gladys, his father, Vernon and his grandmother Minnie.
Elvis was rich, very rich but he was equally very generous. It was a yearly tradition to distribute cheques to over 50 charities and he did numerous charity performances. He was also secretively generous, giving cash and houses to friends and strangers and paying hospital bills. One Christmas, alone, he bought 13 Cadillacs for friends as presents.
Elvis had two aircraft, the larger one, seen here, was named LISA MARIE named after his and Priscilla Presley's only child.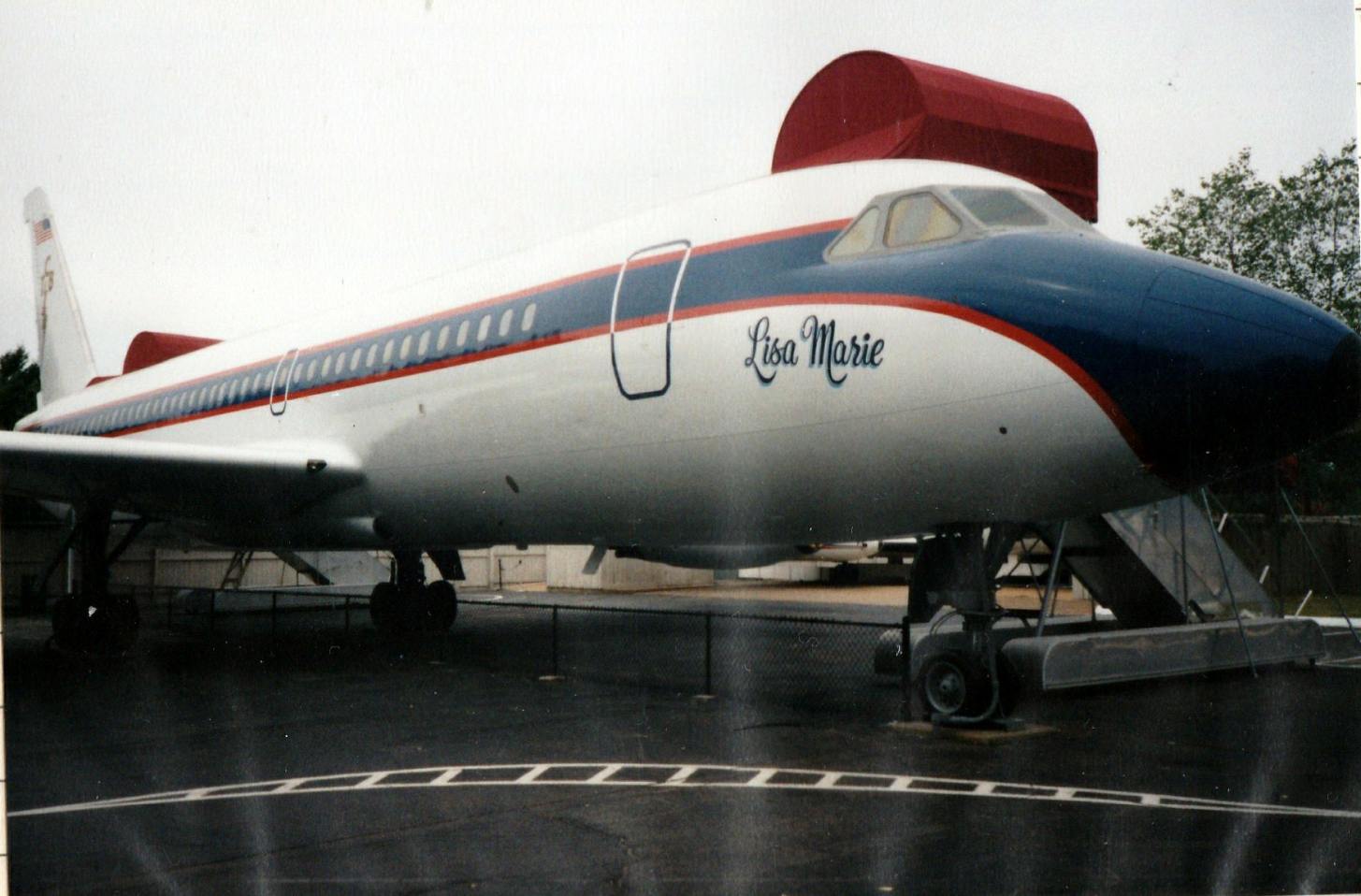 Following Elvis's death the plane was sold by the estate but was recovered again in 1984 to be put on display In Graceland. To get it there 20 feet was removed from each wing and then it was towed down Elvis Presley Boulevard proceeded by a brass band and majorettes.
Although Elvis died 40 years ago on August 16th 1977 Graceland still attracts 700,000 visitors each year.