TONY JACKSON. OUR FINAL HOME
Although the plot of our house at Bradway was very small the house itself was quite large and served its purpose for a family of five.
After our three children grew up and left home Jacqueline suggested it was time to move again. Unlike me, who had the habit of wanting to stay at the same house for too long, Jacqueline would recognise and know when it was time to move on.
Our present house was 3 stories high making maintenance quite difficult for me and being semi-detached the HI-FI level had to be kept down.
In October 1990 we put the house up for sale: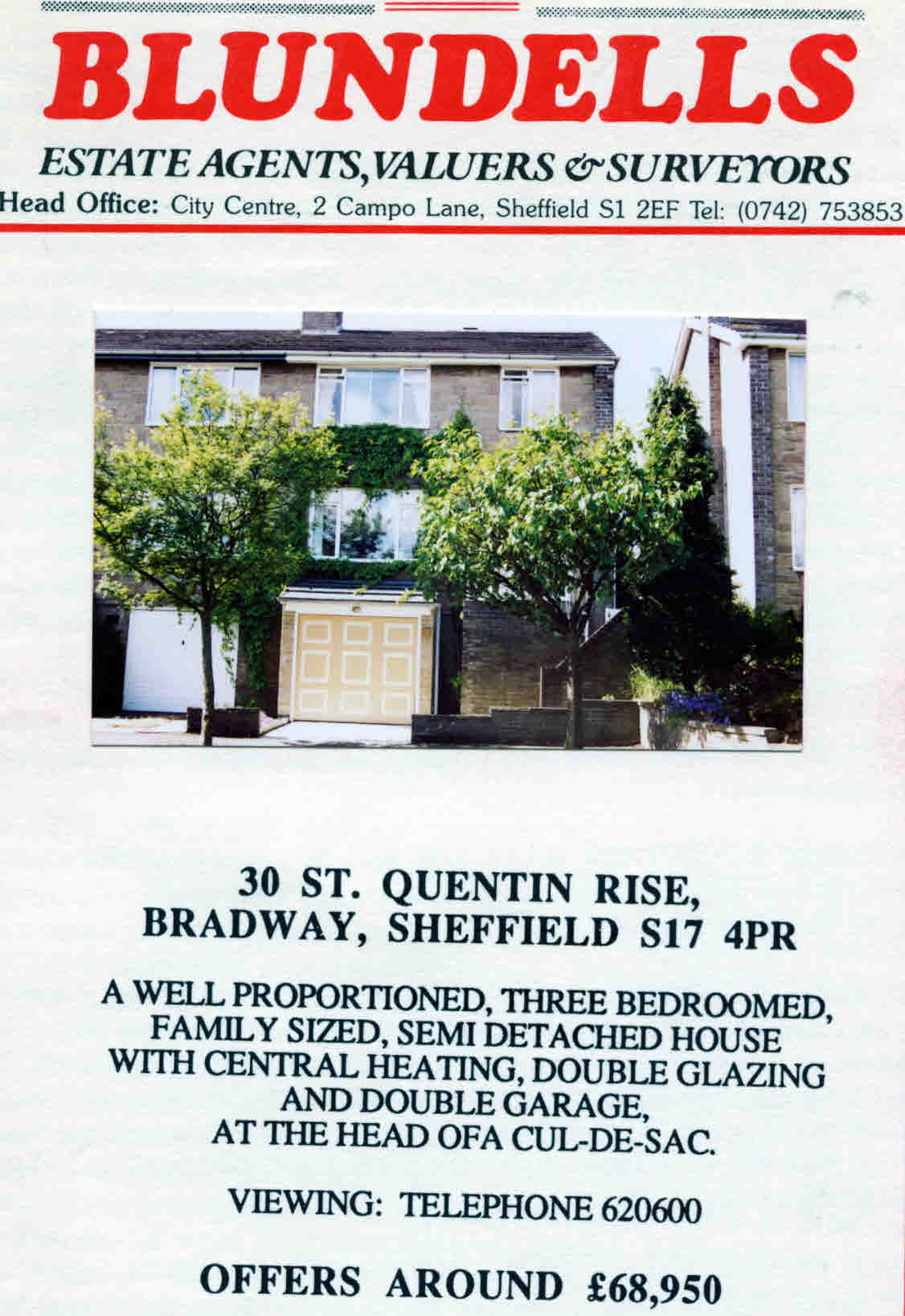 Our search for a new house again took us to Ecclesall, Fulwood and this time to Dronfield.
We found the house on the left in the photo below for sale with a back garden view to die for.
It was sold to someone else almost immediately but soon after the one on the right came up for sale (minus the extension) for £78,000. This time we were successful.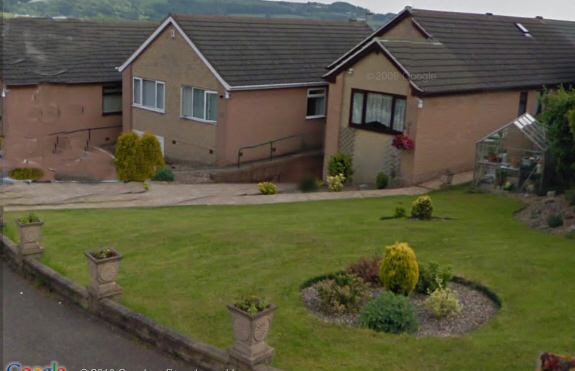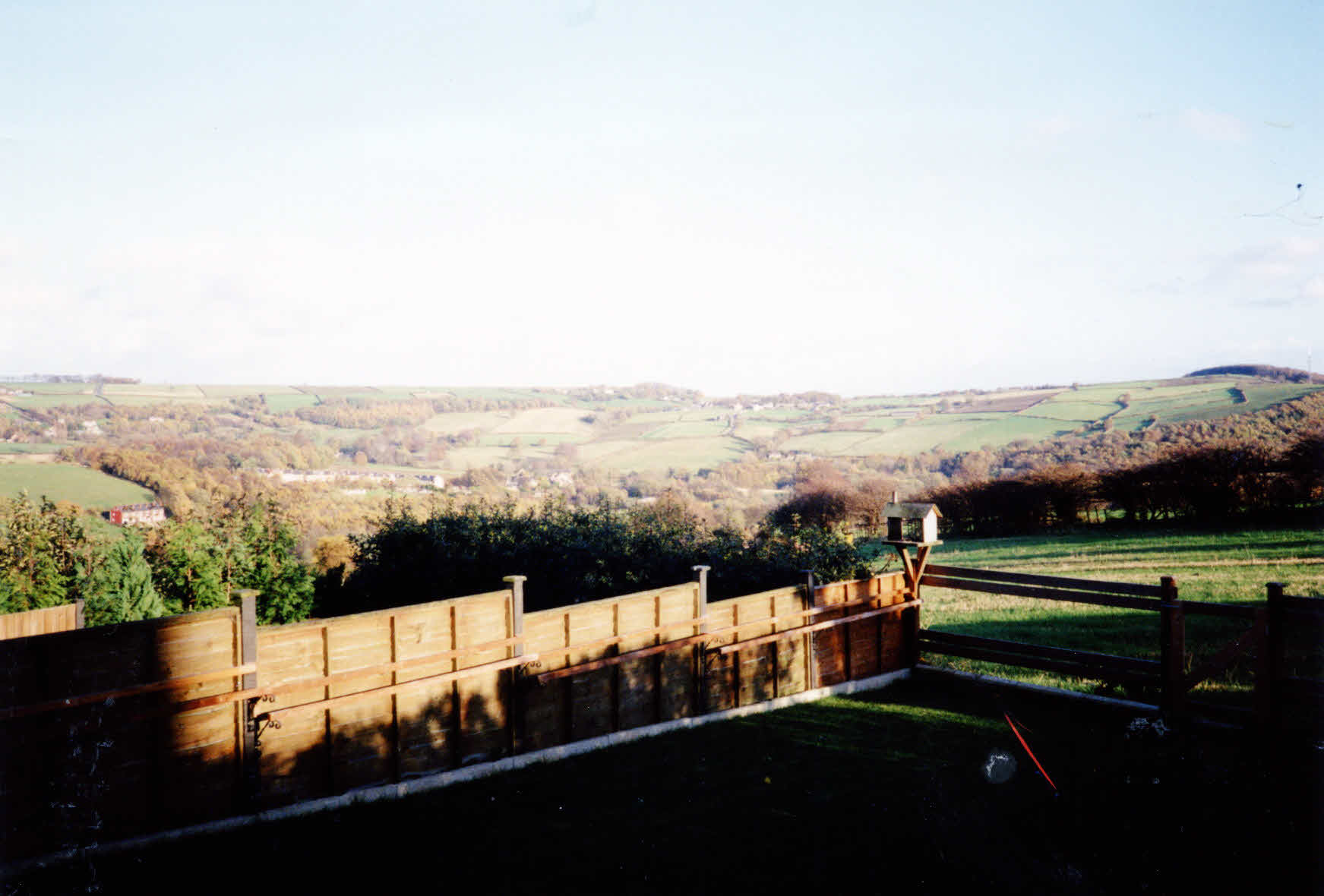 The house was fairly small so we had extensions built. The front bedroom extension was completed in 1992 and cost £5,000.
The first extension was done at the rear in 1991 and cost £5000: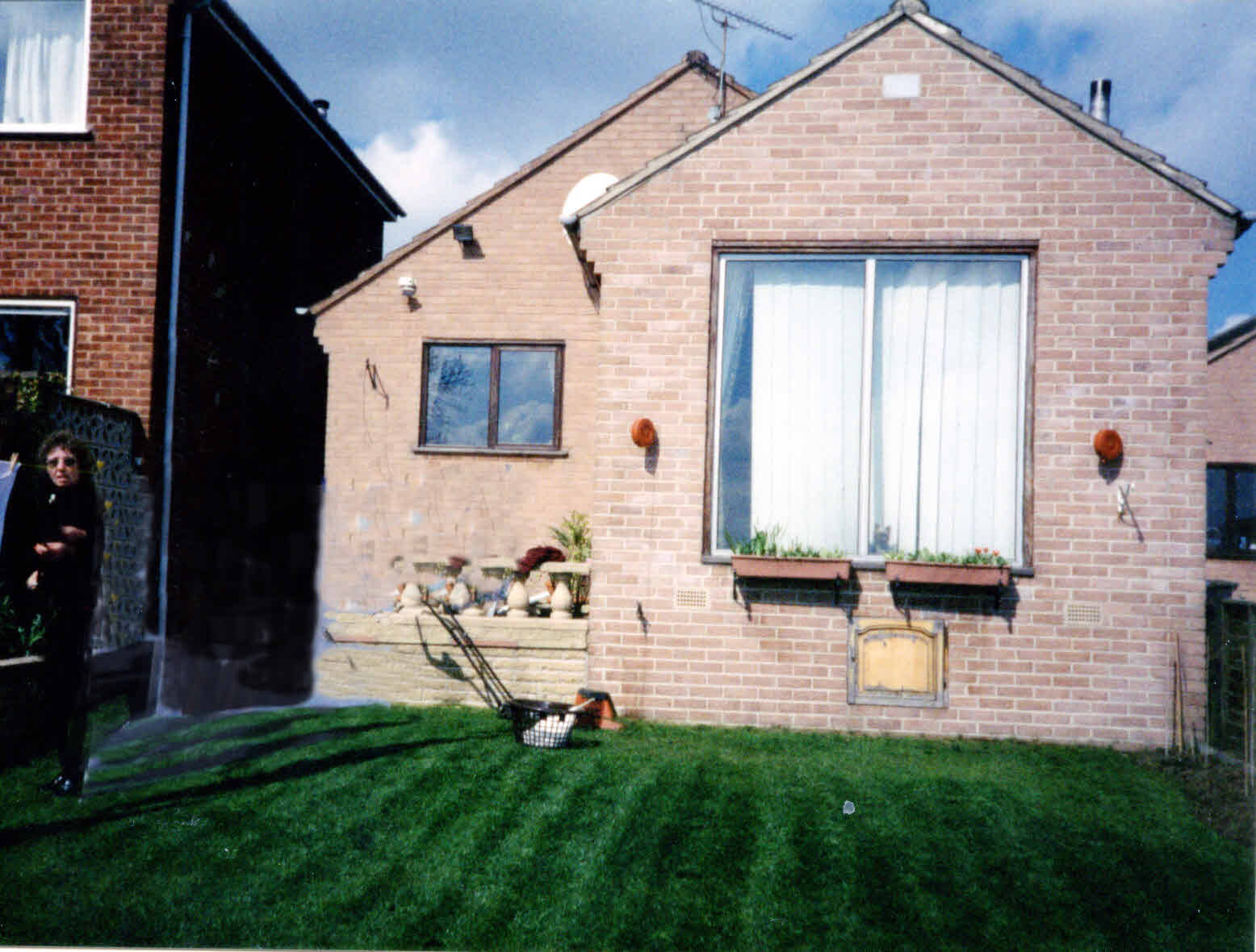 In 2004 we purchased a 42inch plasma TV and found we were sat too close to it - so we had to extend again: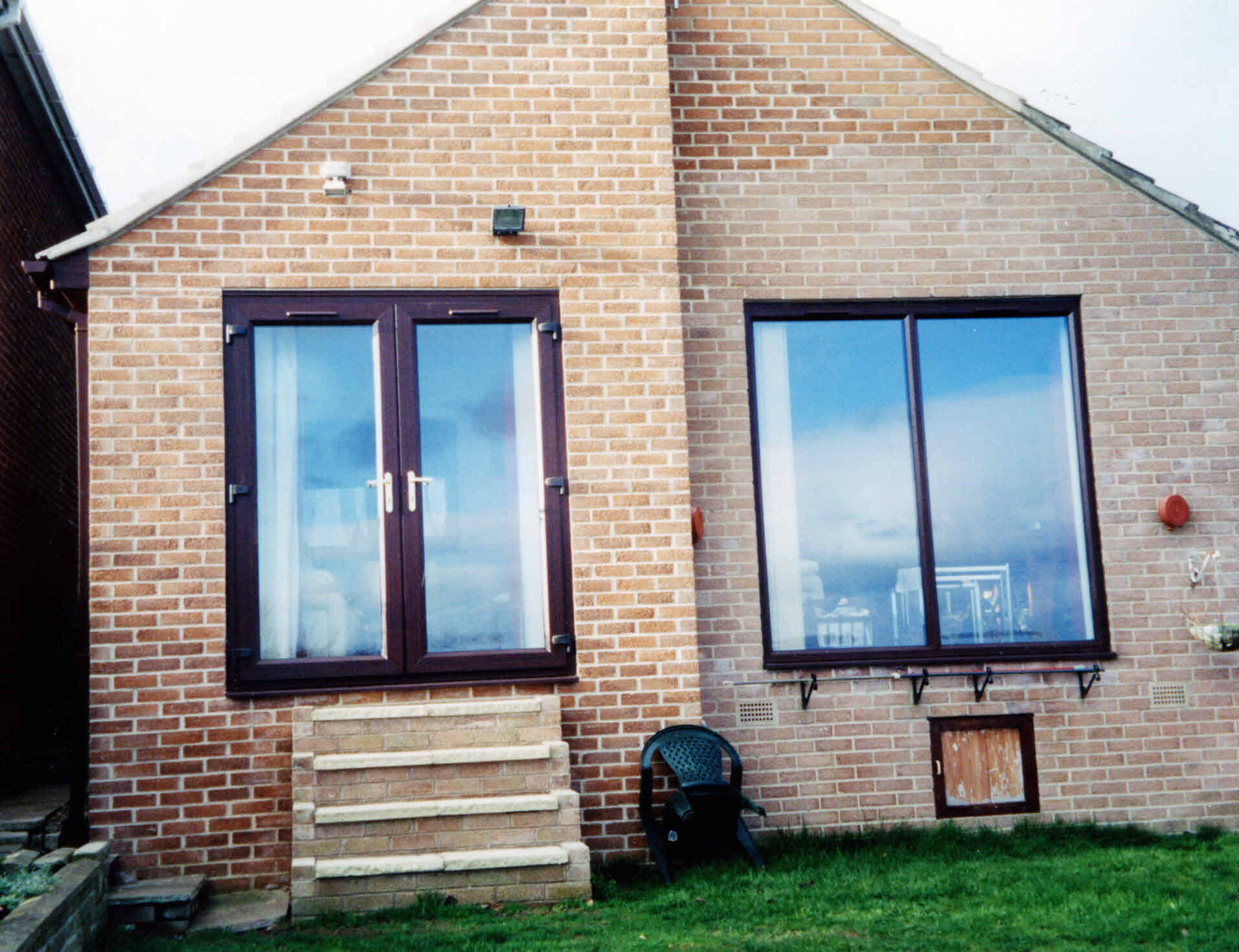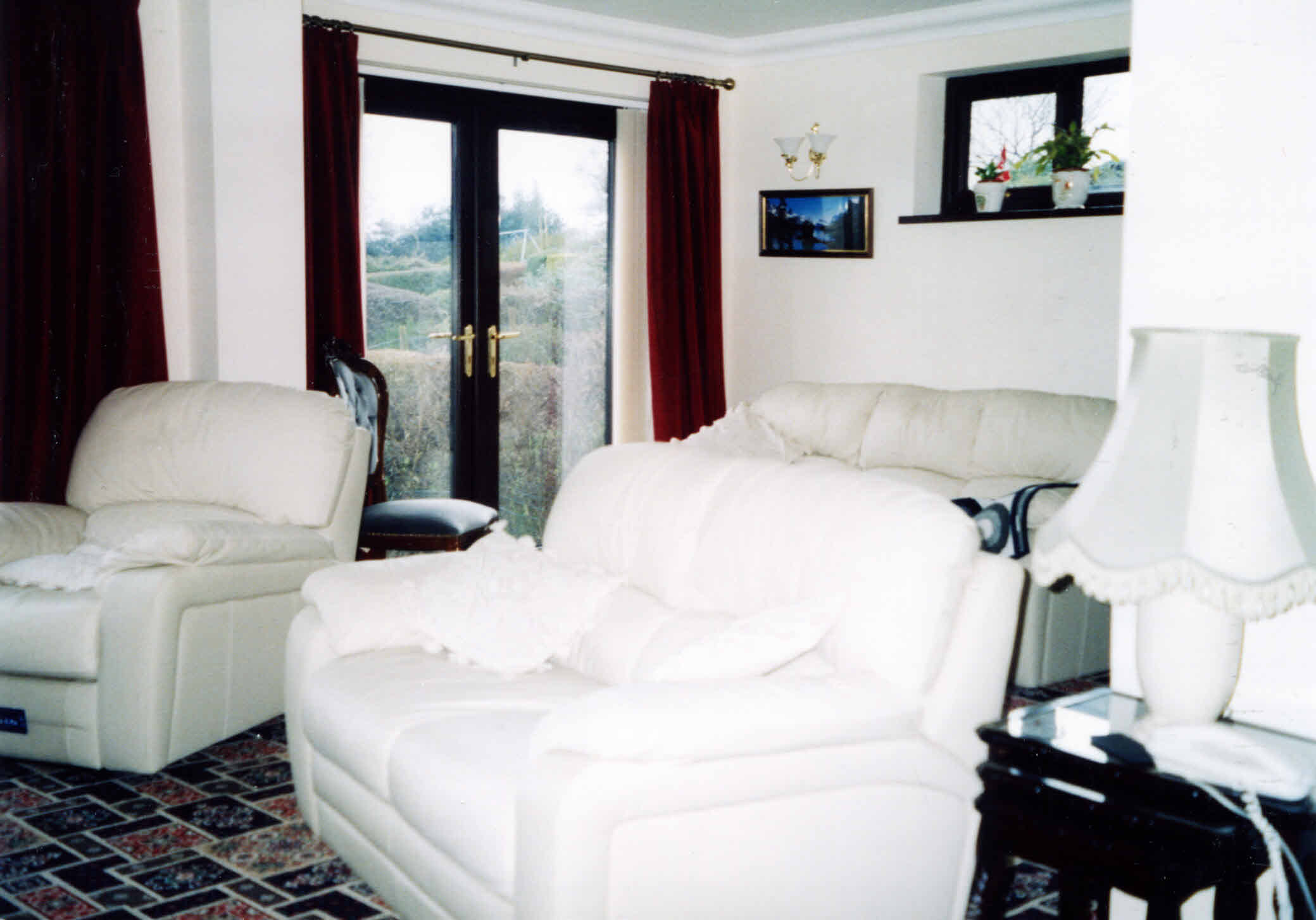 That's better, now I can watch the 2004 World Cup Football properly.
This extension made the lounge L- shaped and was completed in 2005 for a cost of £12,000 excluding the patio doors. The price also excluded the extra central heating radiator and the electrics which I installed myself.
OUR BACK-GARDEN VIEW IS THREATENED!
In 2002 we got a nasty shock. Glyn, our next door neighbour spotted, on the Internet, what appeared to be a vey secret move to remove the Green Belt status from the land we overlooked and build 370 houses on it.
What happened next is described under Item 92 of our "List of 100 Things to See and Do".
If you want to go there CLICK HERE
test