TONY JACKSON. AGED 17+
IN SEARCH OF A GIRLFRIEND
When I started work in August 1956 at Post Office Telephones I had no girlfriend and was going out in the evening with Brian Bedford. Sometimes we would play snooker at a hall on Heeley bottom, but our preferred enjoyment was to attend St Augustine's Youth Club on Brocco Bank.
Then, it was a church hall but today, as seen here, it has been converted to flats.
There, members could play table-tennis, use the weight lifting equipment, listen and dance to records or just sit around and chat to other teenagers.
I remember at this time being very keen to find a girlfriend. Finding one was not easy for me - I was shy, had two left feet where dancing was concerned and found it difficult to chat-up girls. It should have been easy for me because as a telephone engineer I worked in close proximity with over 350 telephonists at the building in Fitzalan Square. I did have the opportunity with a couple of telephonists who expressed an interest in me but they didn't fulfil the picture of the type of girl I was hoping to meet. She had to have a pretty face and be VERY thin!
I used to go to a dance hall with Brian every week in the basement of the Abbeydale Cinema. Here, teenagers were doing the new dance craze that had just hit the country "BOPPING" to Rock and Roll.
I would stand at the edge of the dance floor, see a girl I fancied, but did not have the courage or the dancing ability to speak to her. Brian was not shy and would occasionally have a dance, but he never drifted off with a girl and left me alone.
I was beginning to think that I'd never find a girlfriend.
It was April 1957 ( I cant remember the exact date) I was sat alone at the Youth Club on the inside window-sill of the centre window in the photo below: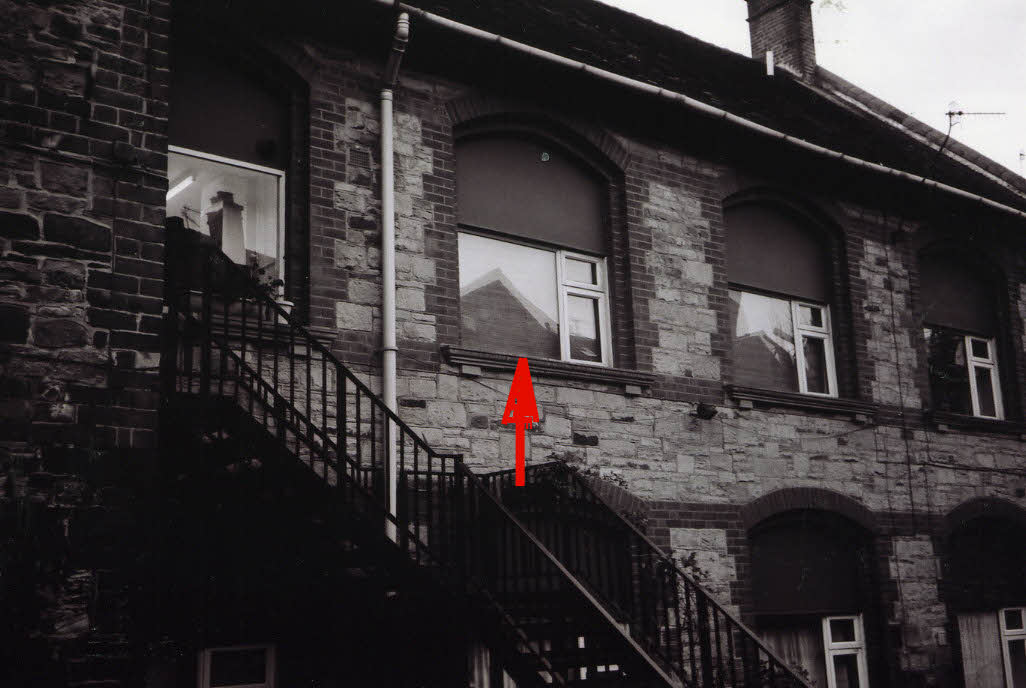 A young girl of about 16 approached me; she was very pretty and extremely thin: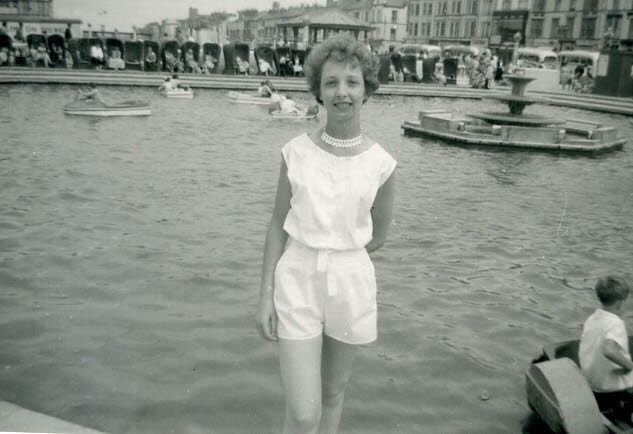 She said " You look lonely".
That was nearly 53 years ago and I can't recall any more of our conversation but I can remember walking her home that evening. Within a few days we were going steady which could have led to a breakup with my friend, Brian. By a stoke of luck, almost immediately, he too met a girl, called Sheila Everett. We became a foursome. The next photo was taken when the four of us were on holiday together:
Jacqueline was taking the photo.
OUR EVENING ENTERTAINMENT AND ACTIVITIES
You will remember that previously I said I was hopeless at any form of dancing. Well that was about to change.
When I met Jacqueline she was already an accomplished Rock & Roll dancer and she immediately set about teaching me.
I suppose you could call it the 1950's version of today's BBC programme " Strictly Come dancing".
In the front room of 28 Pomona St I had one of these: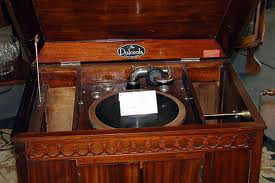 A cabinet gramophone that played 78rpm records.
I had a small collection of 78rpm singles mostly purchased form Canns in Dixon Lane for 6 shillings and 6 pence each.
( about 33 new pence).
I would put on Elvis's "All Shook Up" or "Teddy Bear" or Eddie Cochran's "Twenty Flight Rock". Jacqueline was a good teacher and after a few lessons I had the routine cracked. Now I could go here with confidence: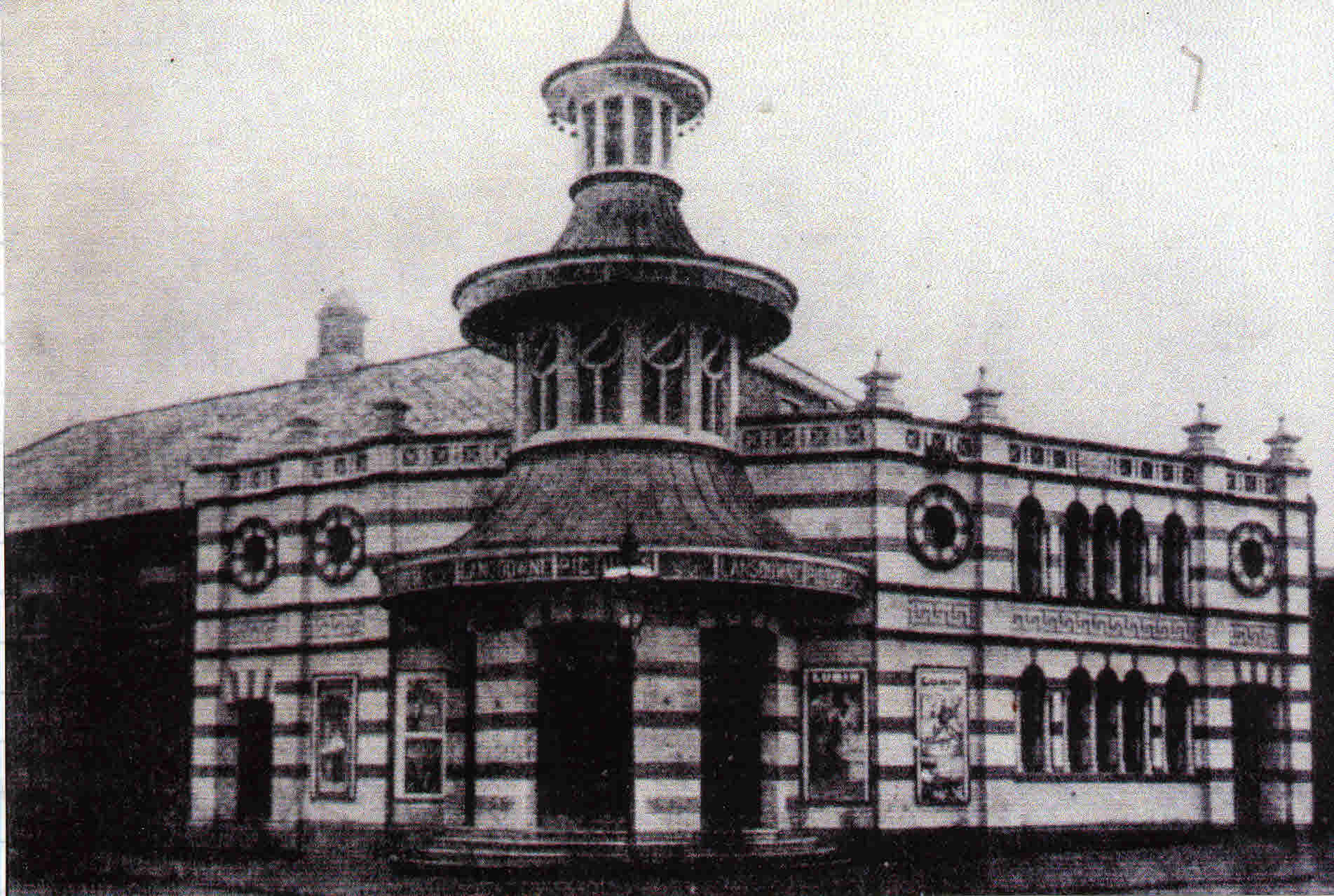 The Lacarno at the bottom of London Road. Every Thursday night we would join hundreds of other dancers here to "Bop" ( the 50's style of dancing). Being so young we could Rock 'r' Roll for hours without tiring. Just occasionally a couple of dancers would come along who were real experts and could fit in to the normal dance steps, sequences like this: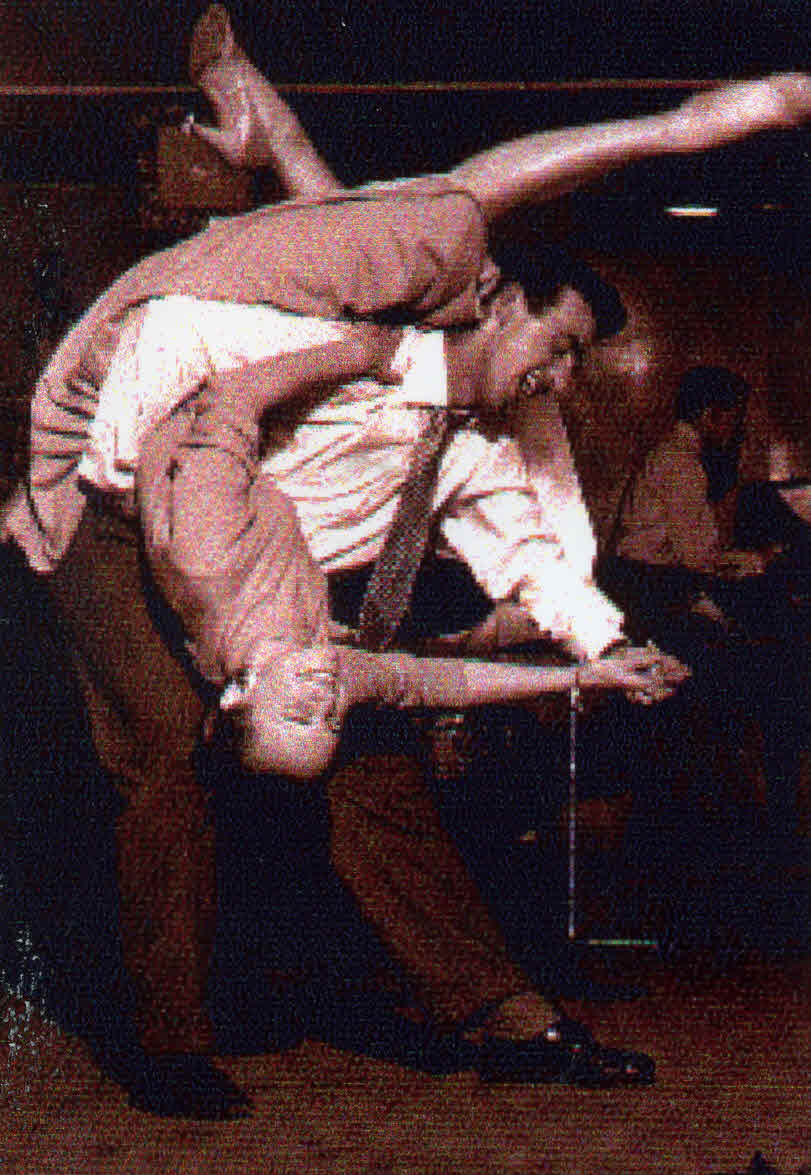 Throughout our 5 years of courting we would go dancing twice a week and to the cinema two or three times a week:
I've already mentioned our nearest cinema: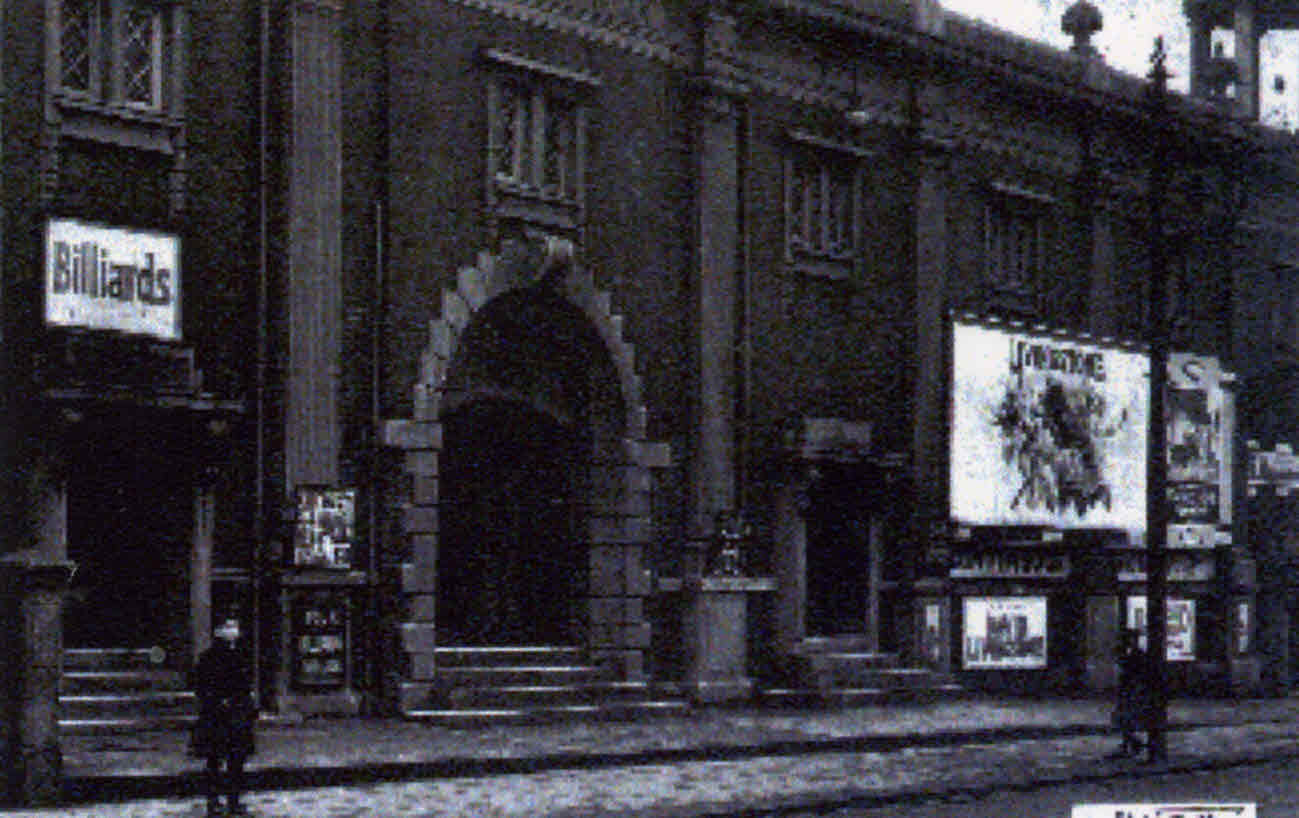 The Star, on Ecclesall Road. The admission price was 1/10p, about 9p in decimal money.
This was our favourite:
The Hippodrome, on Cambridge Street. The admission price was a little more expensive here, 2/6p, 2 shillings and 6 pence (about 12p in new money). Closed and demolished in 1963.
I would pay the cost to go in and Jacqueline would buy the sweets, Payne's Poppets. I feel quite guilty now because when we went to the pictures it was nearly always me who chose the title. She never complained when I dragged her off to see all the Horror Films. After watching a film we would often pick up some chips from Middletons and go back to my parents house. Then we would heat up a tin of tomato soup, pour it over the chips and then add lashings of HP sauce.
When we arrived at my home my mum would usually be out working at Hartley's and my dad would have a huge pan of his kind of soup boiling on a gas ring - COW HEELS, REVOLTING!
We frequented many of the Sheffield cinemas, here are a few more: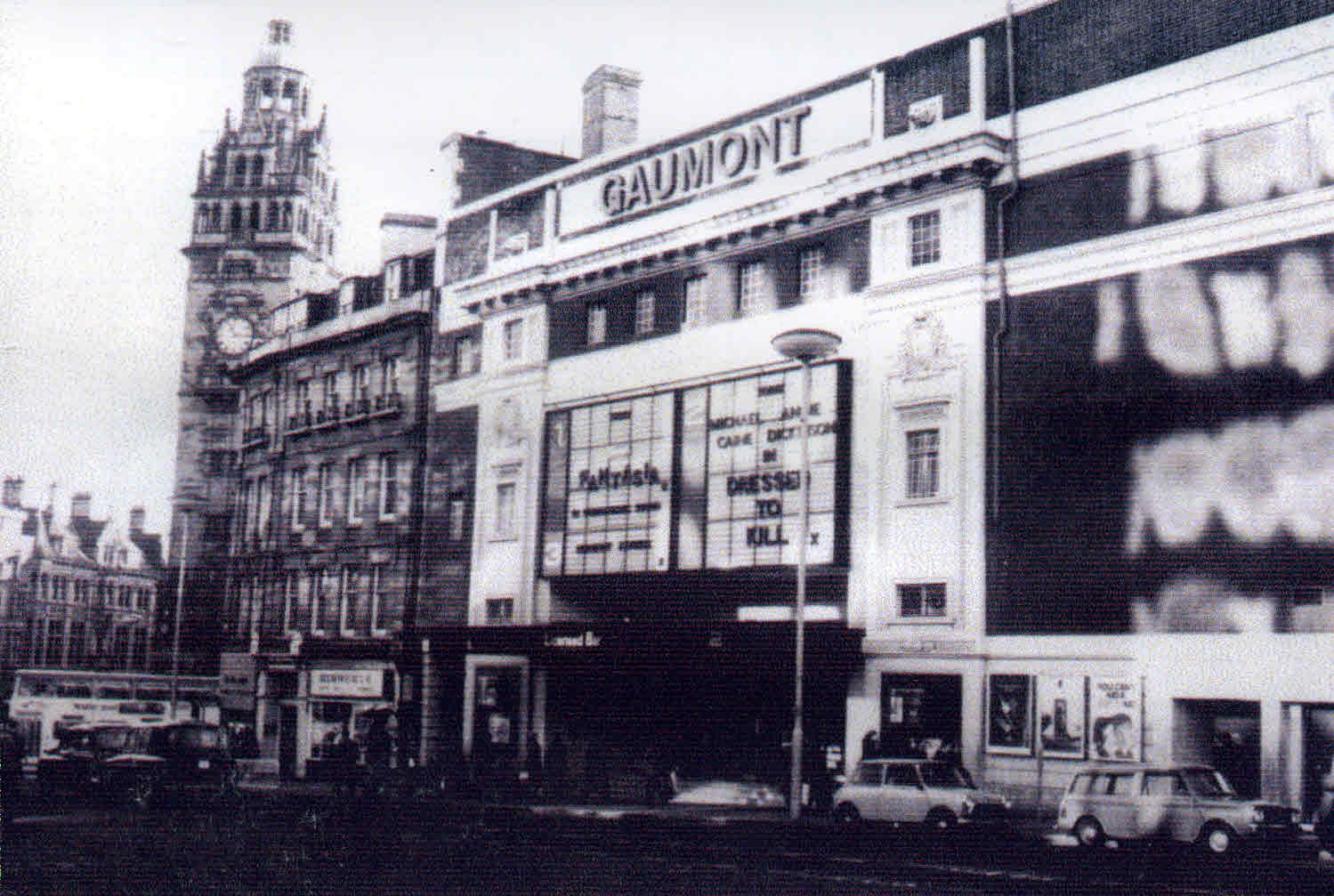 This was The Gaumont, previously known as the Regent when it was opened in 1924.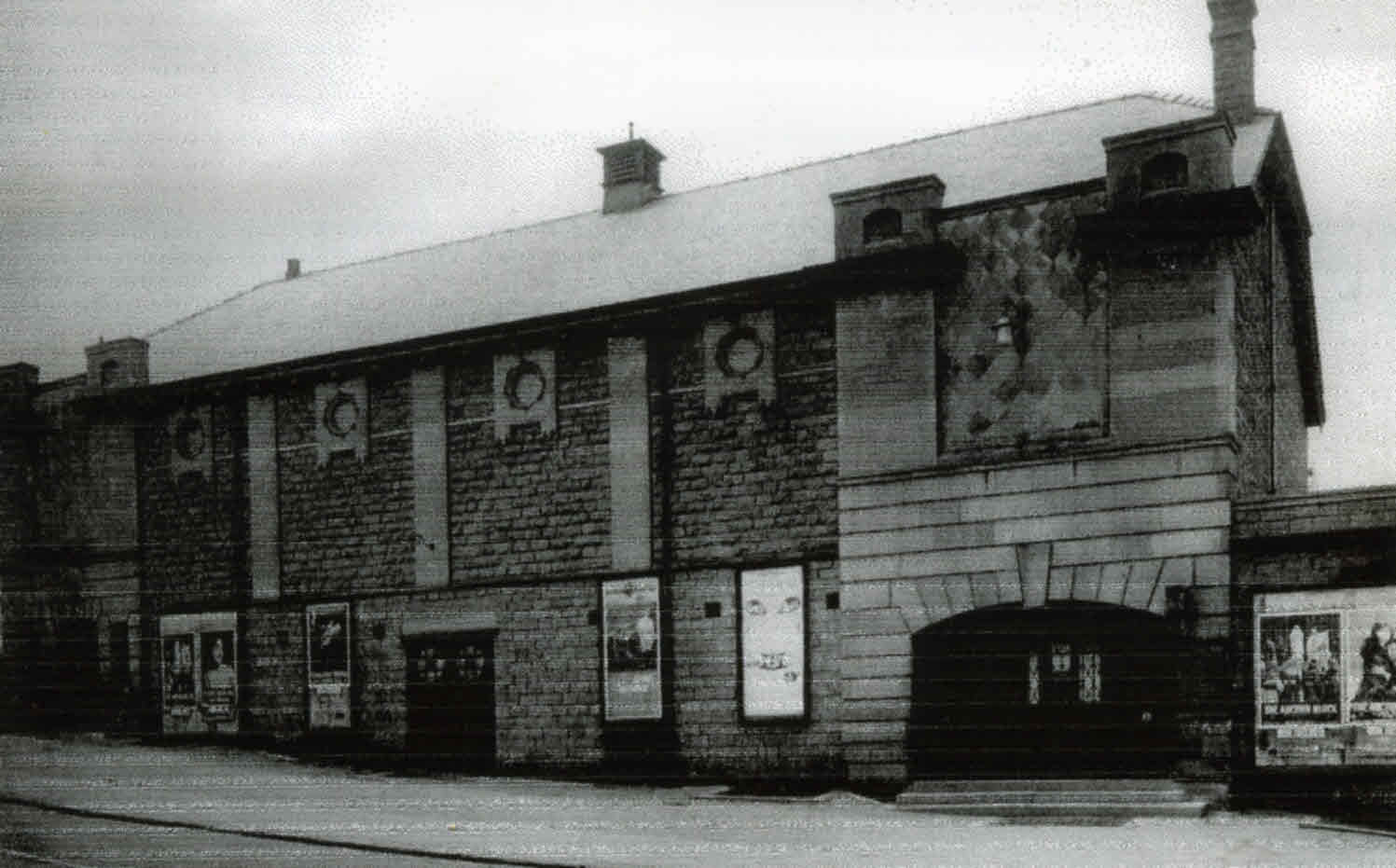 This one. The Greystones , was opened in 1924 and seated 700.
It was closed in 1962 and the building converted into a casino. It was destroyed by fire in 1982 and then rebuilt as Napoleons.
I'll just mention one more cinema: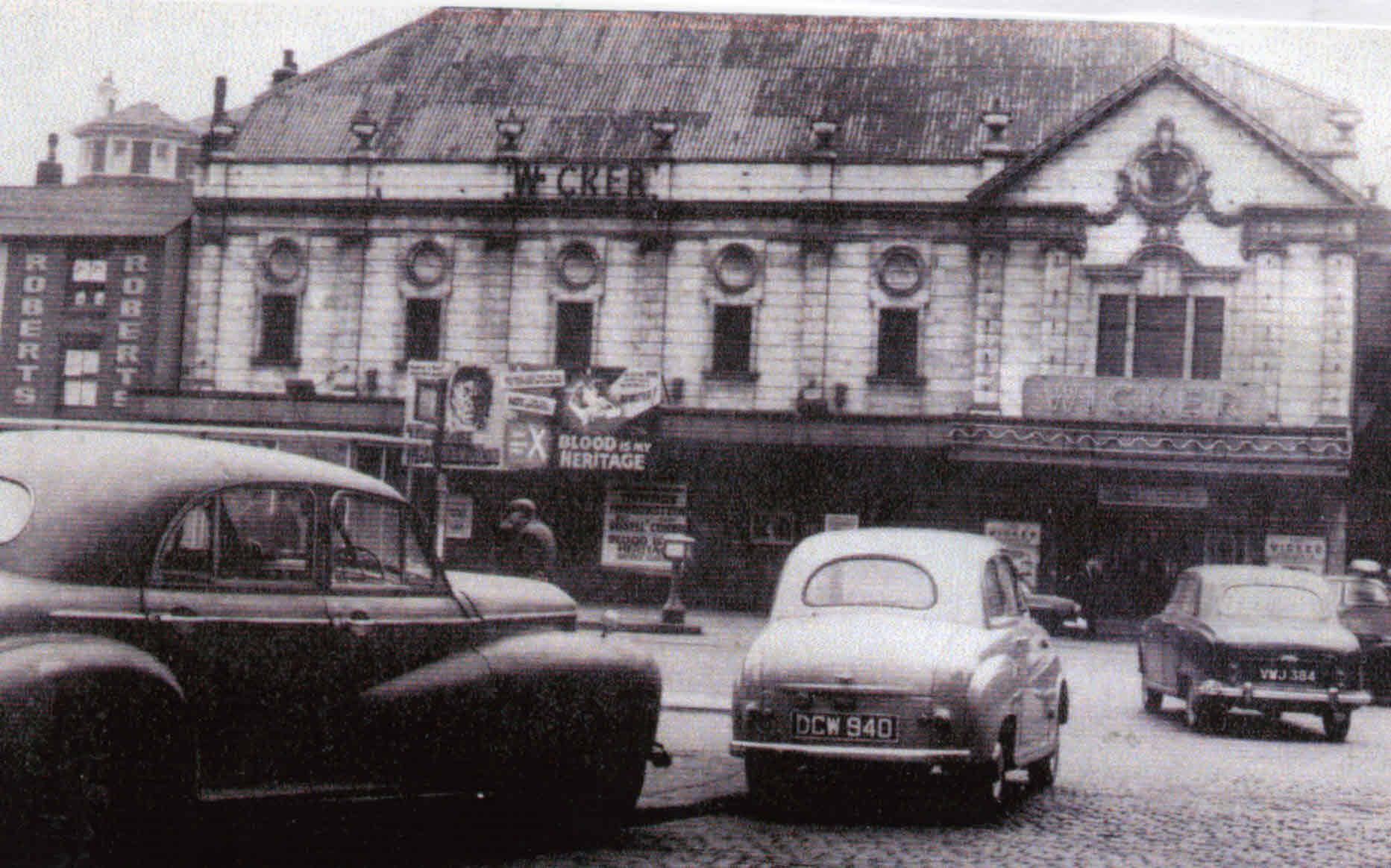 The Wicker Cinema. It showed mainly horror films usually with special effects in the audience.
For example: When we watched the film " The Tingler" all the seats would vibrate when the weird creature appeared. And during a Dracula film a skeleton suspended on wires came out into the audience. Then later there were screams when a man dressed as Dracula ran down the aisle.
LOVE BLOSSOMS
This next part gets a bit soppy so you may wish to skip over it.
Having now acquired a girlfriend I became obsessed with her. I would see Jacqueline six days a week and on the day I was not supposed to see her she stayed in to wash her hair. We arranged this day to coincide with my Post Office evening night school classes. These finished at 8.30pm and I couldn't resist walking past her house on my way home. She would come out and we would chat for ages or until her dad shouted- " Jacqueline, IN!"
So it was really a 7 day a week courtship.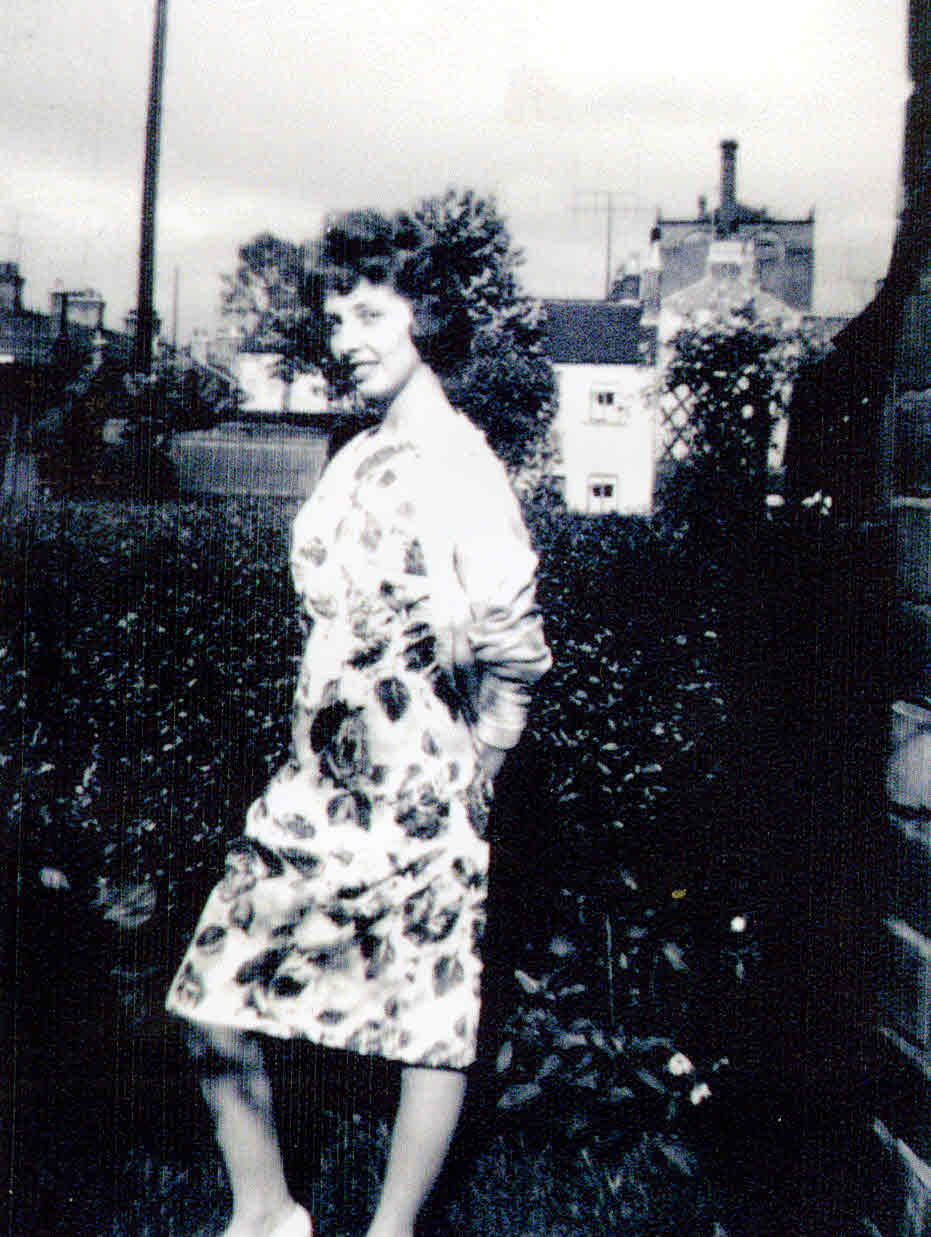 I'm not embarrassed to say that the love I had for my girlfriend was overwhelming. I was absolutely besotted with her.. We became inseparable, so much so that my parents bought a bed settee so that Jacqueline could stay at our house at the weekends. I would sleep downstairs and she would have my bed.
I like to believe that during our courting years our love for each other developed to such a degree that an unbreakable bond was formed. I think that it was this bond that helped us stay together through all our problems and troubles in later life. It is probably why we are still together 50 years later.
Jackie and I had no transport of our own at this time but my father did:
He had an Austin 8 similar to this one and I got to use it whenever I asked. I can still remember the registration, FUE 7
At the age of 17 I was driving around, unsupervised, with just a Provisional licence. Against the law I hear you say! Not so because in July 1956, after the USA withdrew its offer of a grant to aid the construction of Egypt's Aswan Dam, a crisis arose. The Suez Canal was nationalised and blocked by Egypt and petrol became scarce and rationing introduced.
Driving tests were suspended and anyone holding a Provisional Licence for 3 months was allowed to drive unsupervised.
Later my mother paid for one driving lesson for me and I passed the test, first time, in my dad's Austin 8.
I remember shocking the test examiner when he signalled me to do the emergency stop. I stopped so quickly that the complete vertical seat-backrest came away from its fastening and smashed into the back of our front seats. The examiner remarked - " that was quite good".
We continued to go on holiday together: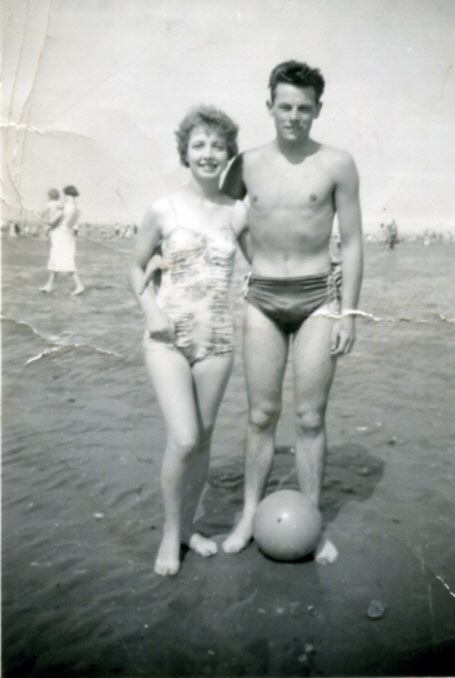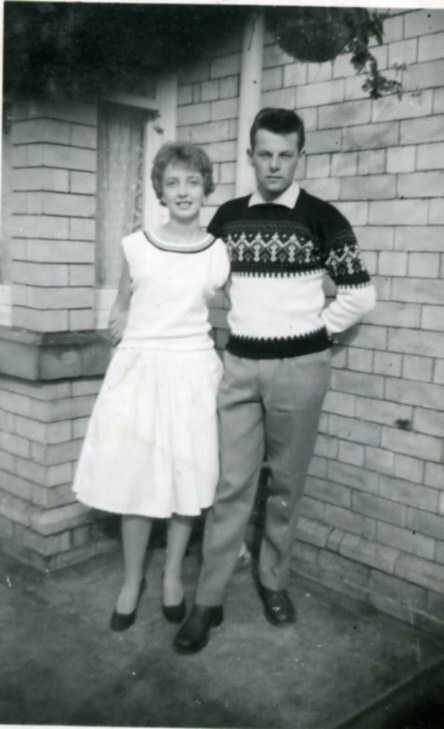 And it was even better when my father changed his car for this on: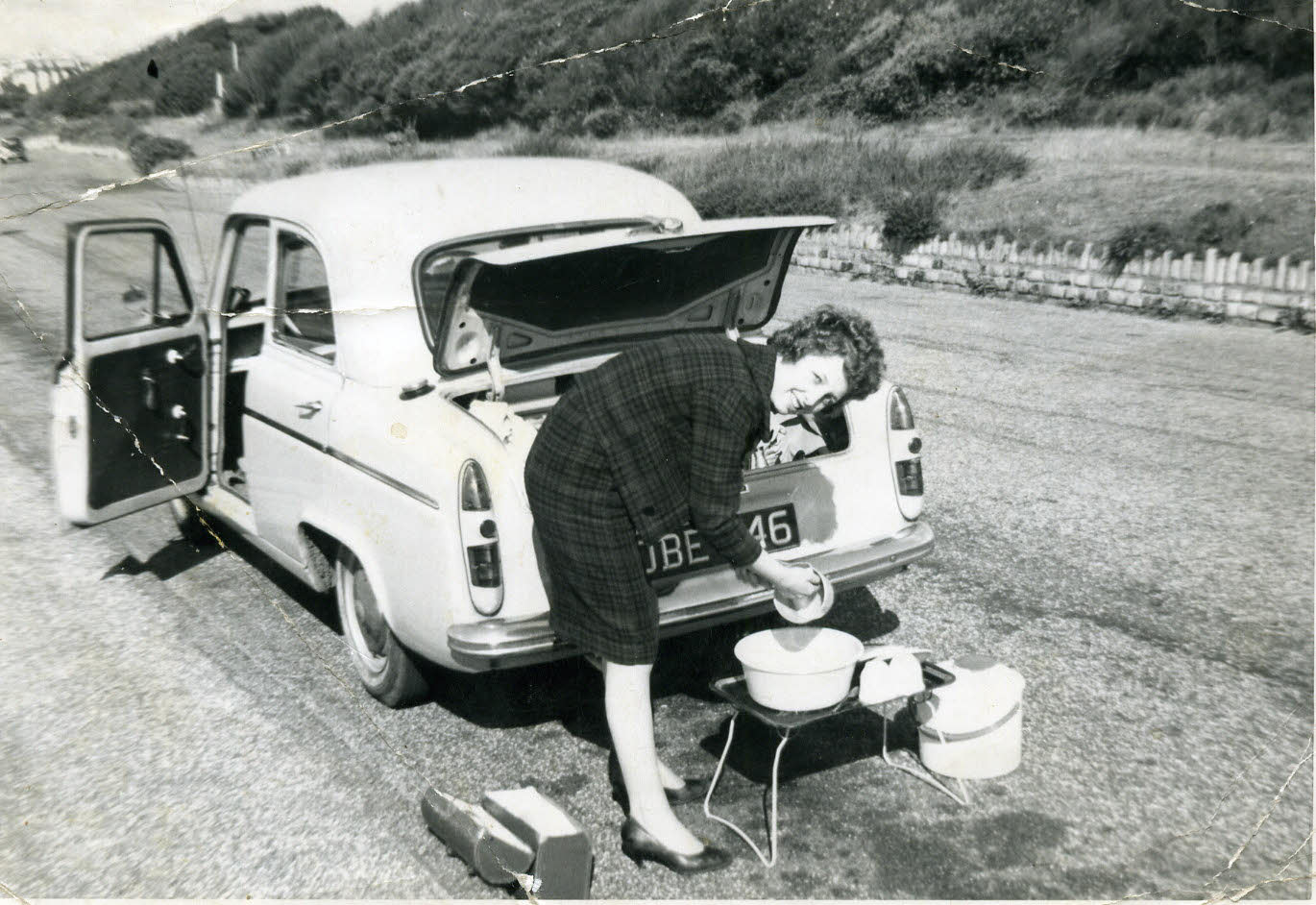 A Ford Prefect. We are on our way to Bournemouth here.
In the summer of 1957 my parents booked a week's holiday in a caravan at Flamborough Head on the East Coast and Jacqueline and I went with them.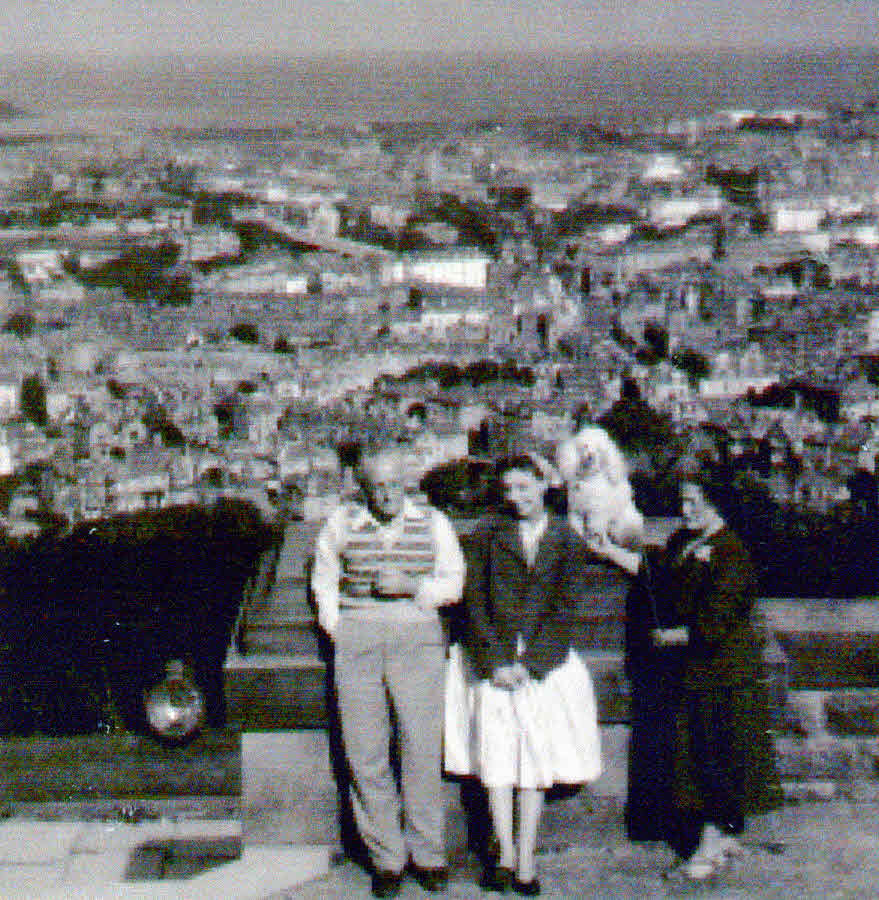 "Oliver's Mount, Scarborough"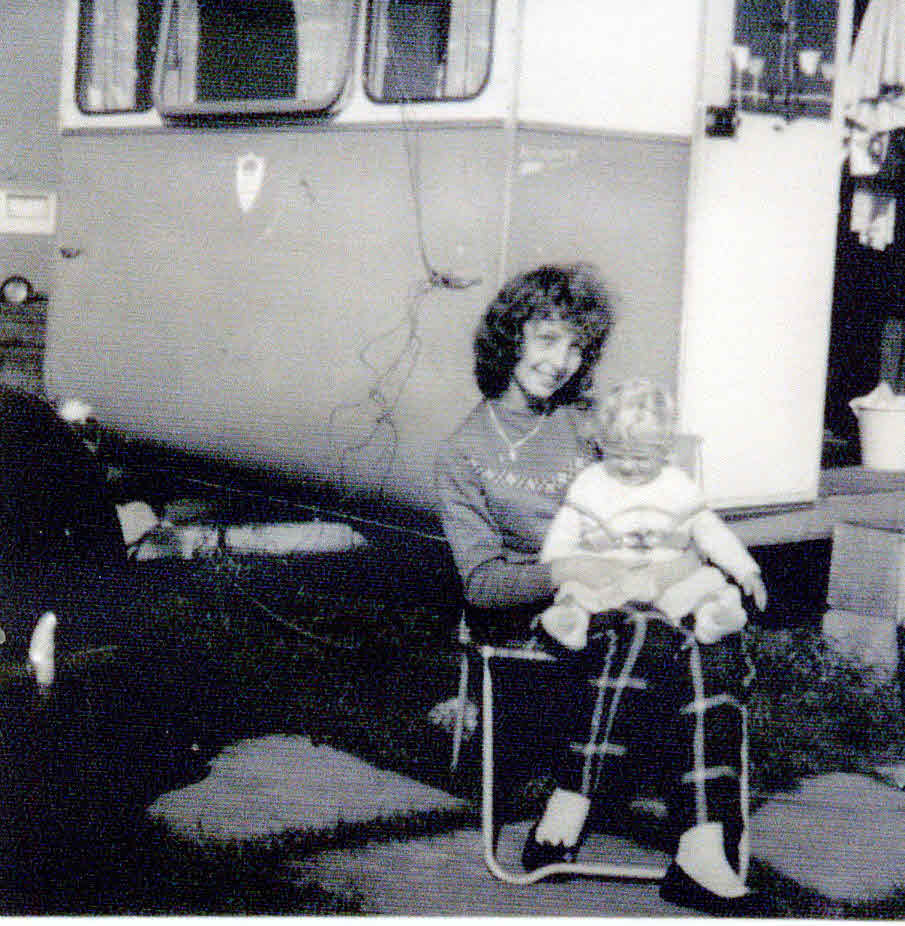 No, the baby is not ours. It belonged to someone in another caravan. At 17 Jacqueline had a very maternal instinct. I remember a drink, TV advert at that time accompanied by the jingle " I'd love a Babycham". Jacqueline used to repeat the advert to me but she would leave off the ending "cham".
This holiday was not without incidents -
1. In her teens Jacqueline was a very poor eater and my mother was always trying to fatten her up. On this holiday she gave her meals much larger that she was used to. Result: Jacqueline was sick all over the van bedclothes.
2. Whilst doing the cooking my mother set fire to the caravan curtains! She had to shorten them to try and cover up the damage.
We did, eventually get some wheels of our own, but only two of them: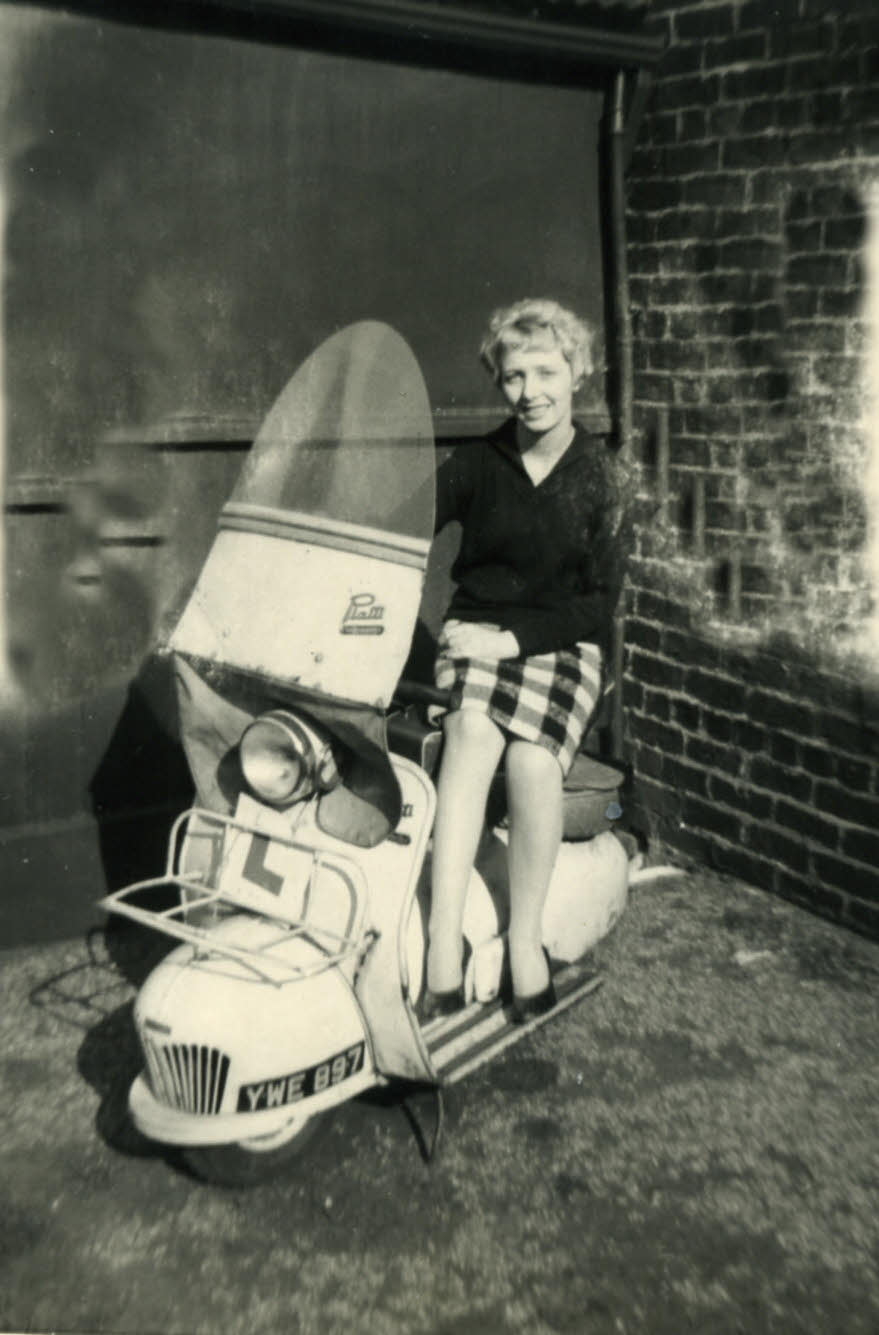 This was our PIATTI, a 125cc very underpowered scooter. When we got to a steep hill Jackie had to get off and walk.
A NAUGHTY WEEKEND.
I didn't include this account originally when my mother was alive, I don't think she would have approved.
During our courting years we had several holidays together and trips to the coast. Our very first excursion was a weekend in Scarborough. The year was 1960 and I hired a green Morris Minor like this one.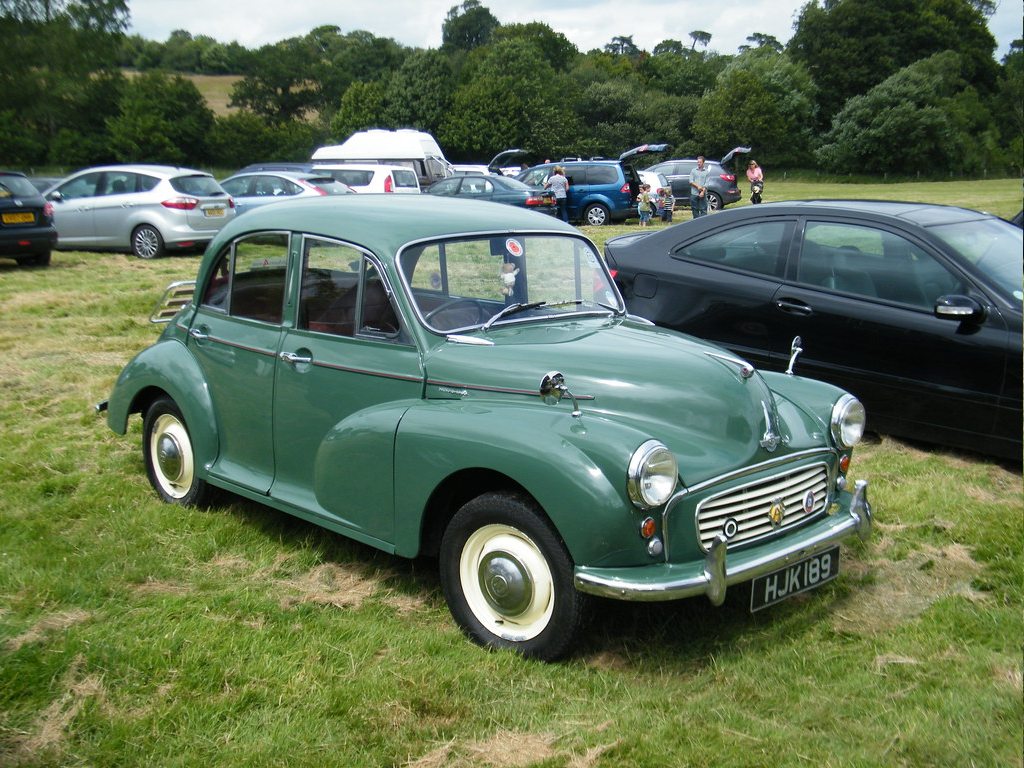 Now that my mother and father have long since passed away I will make a confession, something I have never told anyone. We bought a cheap ring from Woolworths and presented ourselves to a Bed and Breakfast landlady as husband and wife. ( in 1960 people were much less broad-minded than today). Not for one moment did we feel the owners had accepted our charade.
That's all I'm going to say, the rest of the weekend we will never reveal.
To see the next stage of my life click here: