TAKE TEA AT THE RITZ
To arrange a booking for Afternoon Tea at the Ritz is not easy because you have to book at least one month in advance.
For our visit to London on 24/25th July 2010 there were no such reservation vacancies left so I asked for a lunch time reservation.
I had no idea what the price would be, but given Tea at the Ritz is around £35 each I expected we had committed ourselves to something exorbitant. When we were given the menu we were pleasantly surprised. There was an A La Carte section where typical prices were: £25 for a starter, £49 for a main course and £25 for a desert.
However, in addition there was a 3 course meal, with choice, for £39 each. (see photo 3 below). That will do nicely, thankyou.
The rooms at the Ritz are very elegant: (see photos 1 and 2) below)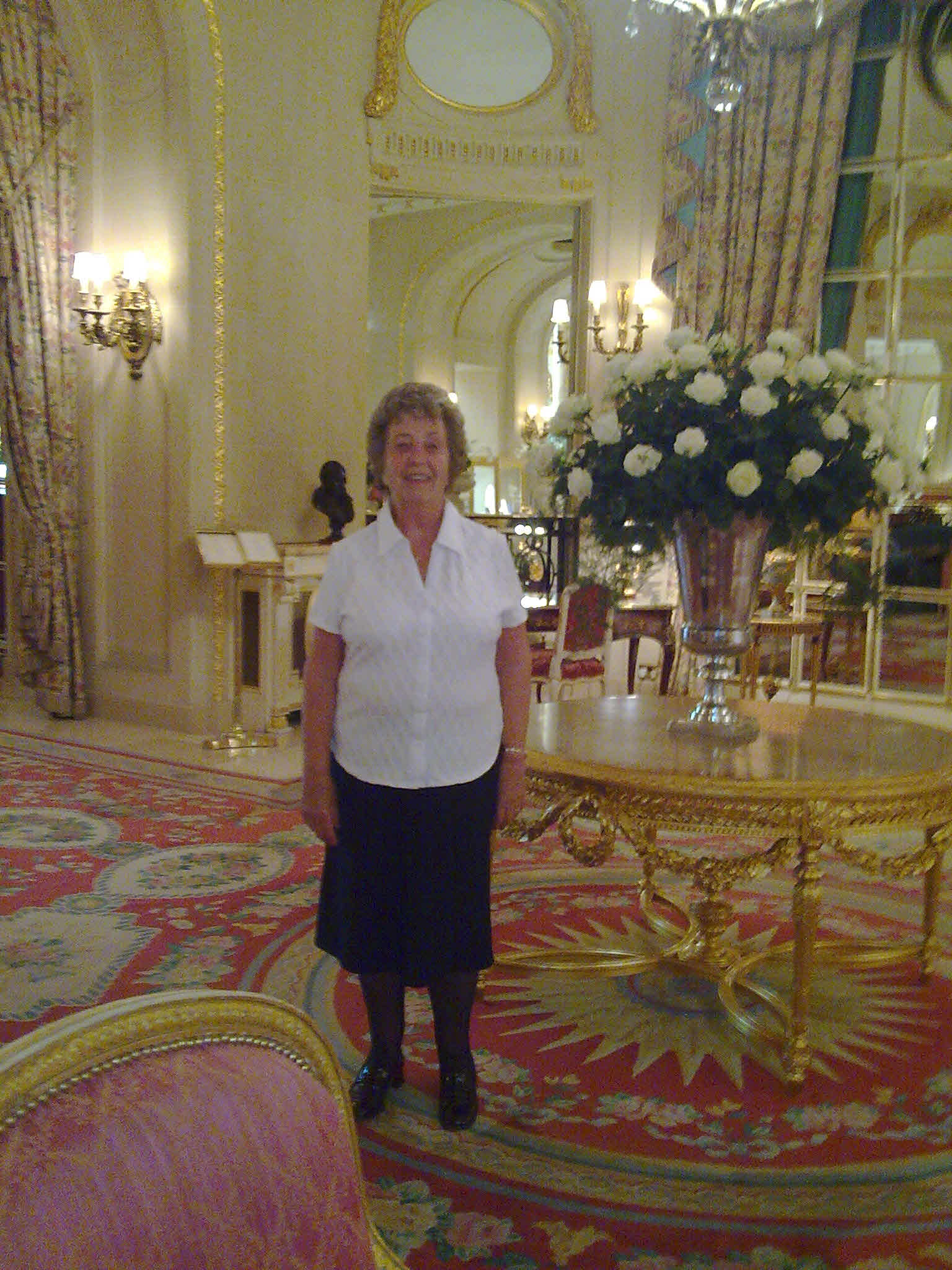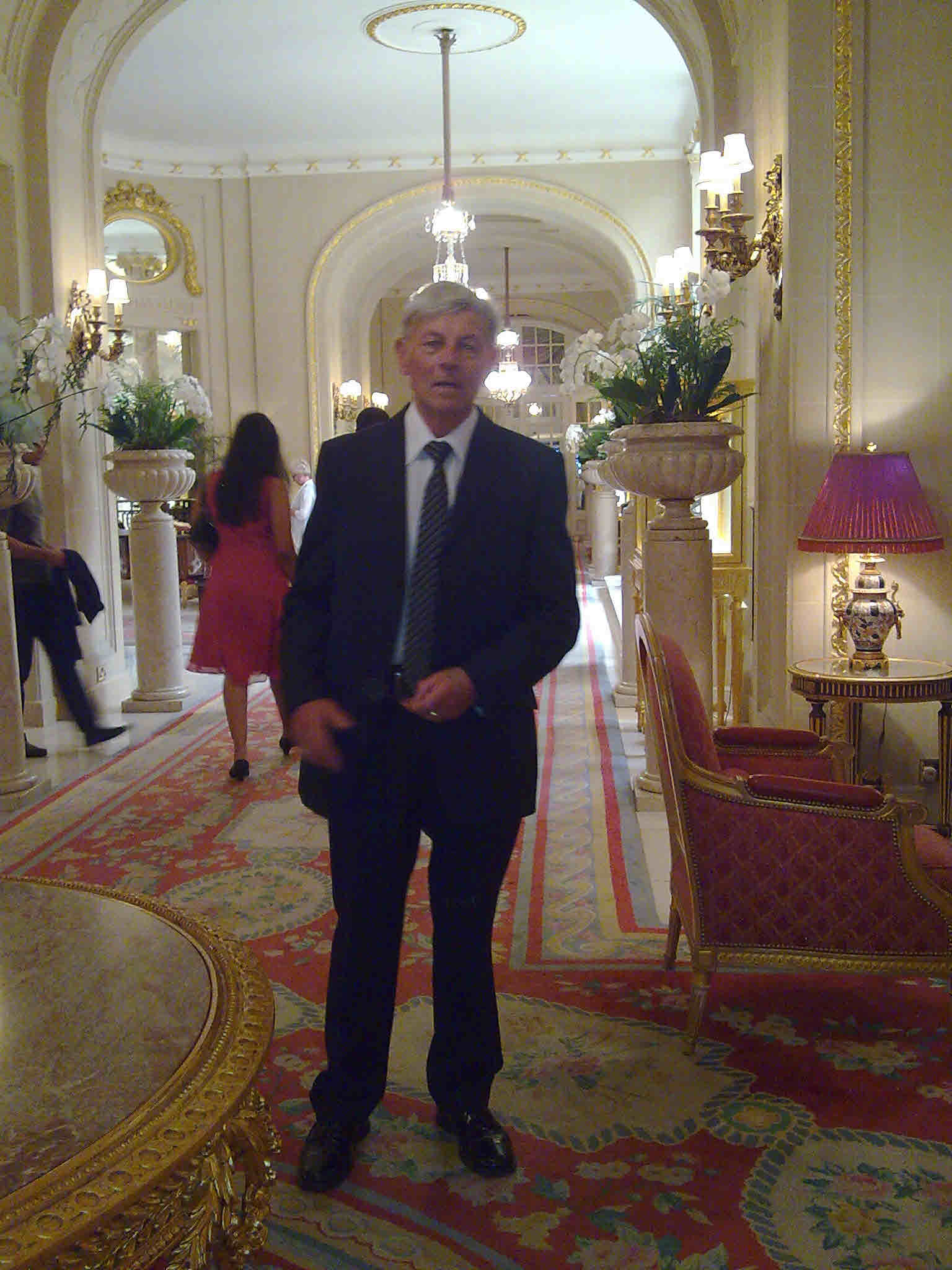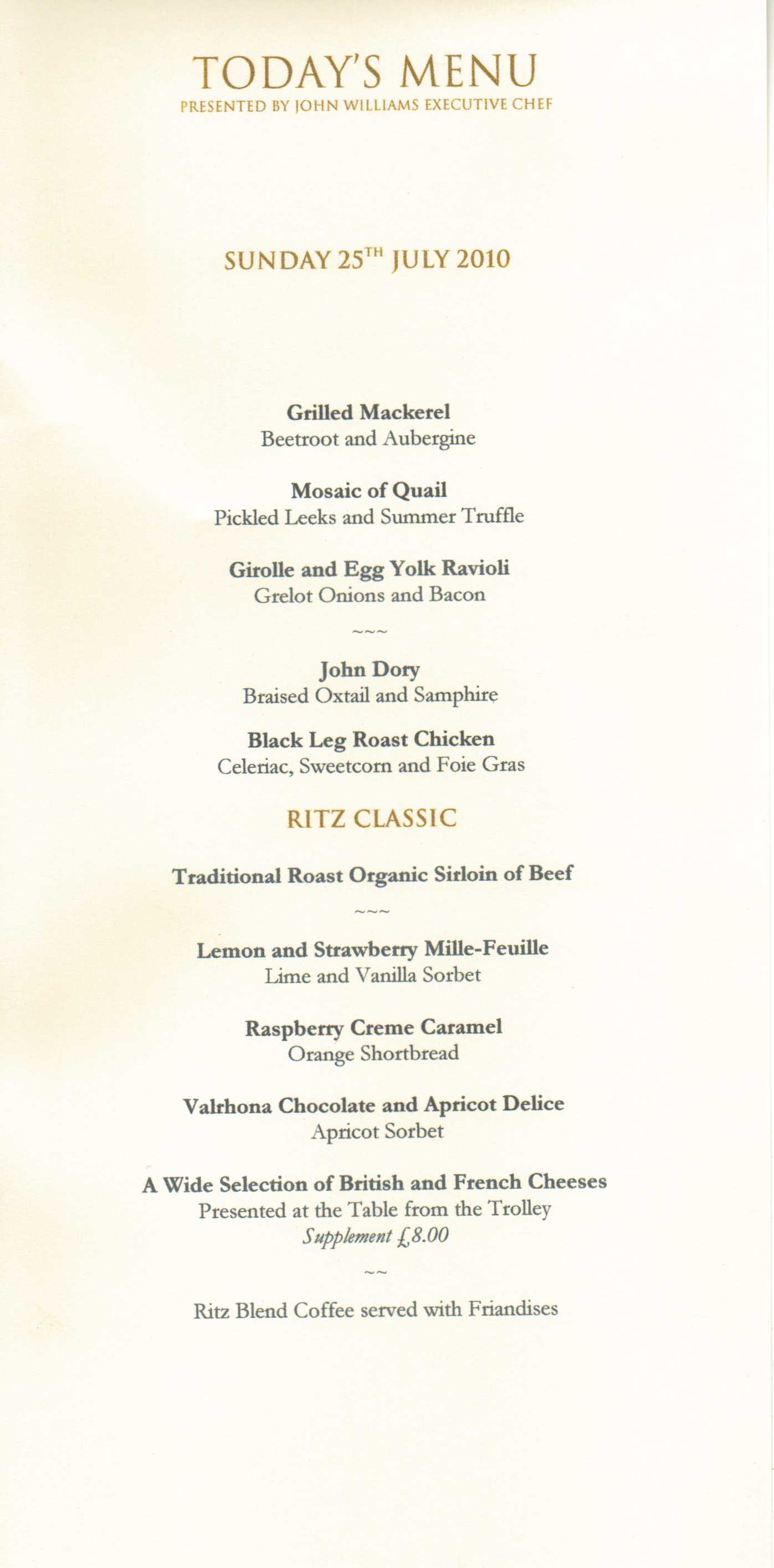 You were not allowed to take photos in the dining room but by removing the flash and pointing my mobile camera best I could a few shots were taken.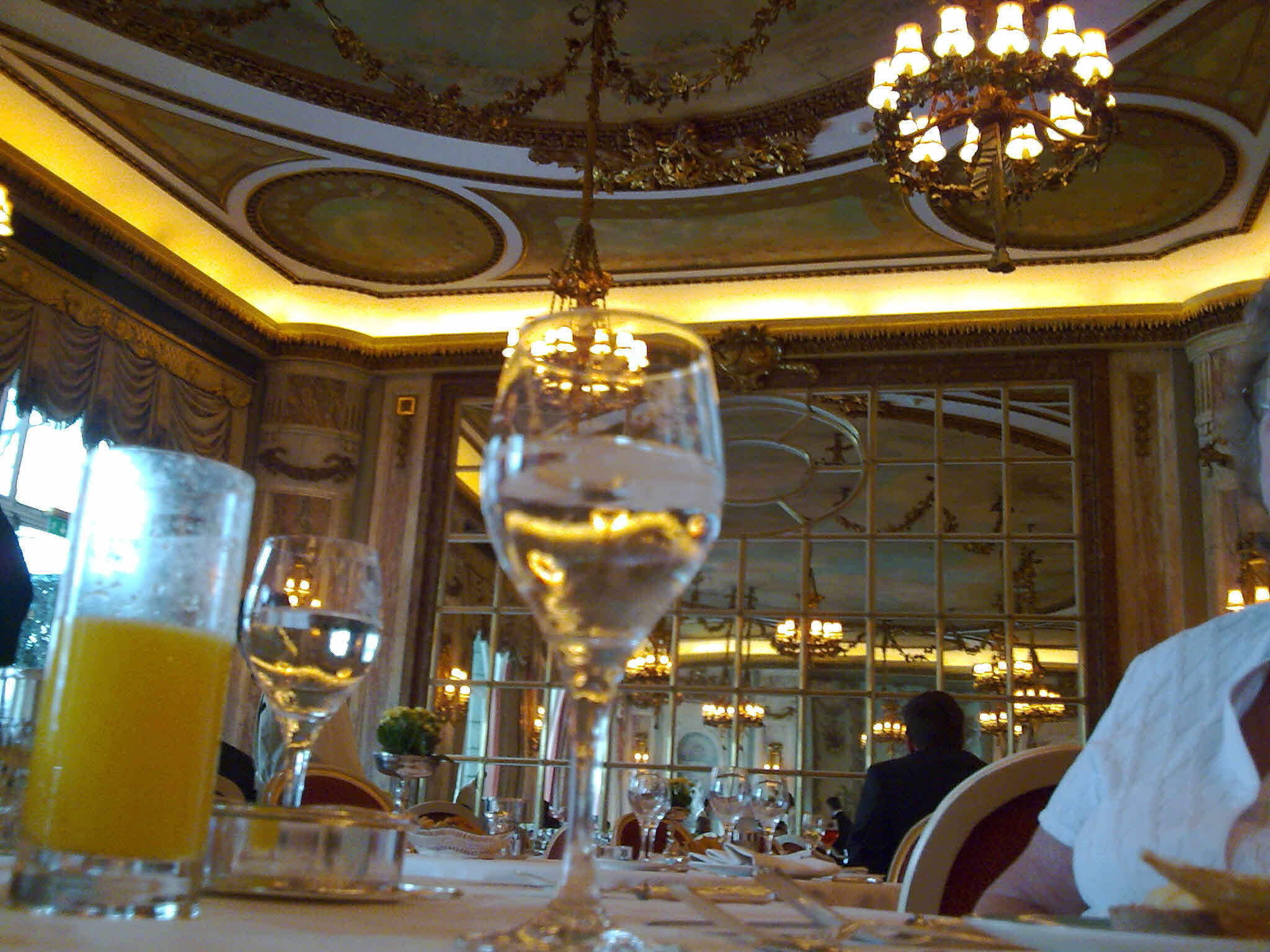 The meal was absolutely fantastic, it was more like a 5 course. We ordered the steak and it was carved at our table. The waiter told us it was special, Scottish, and the same type eaten by the Queen. We couldn't finish it all and asked if a doggy-bag was available. It was- see below.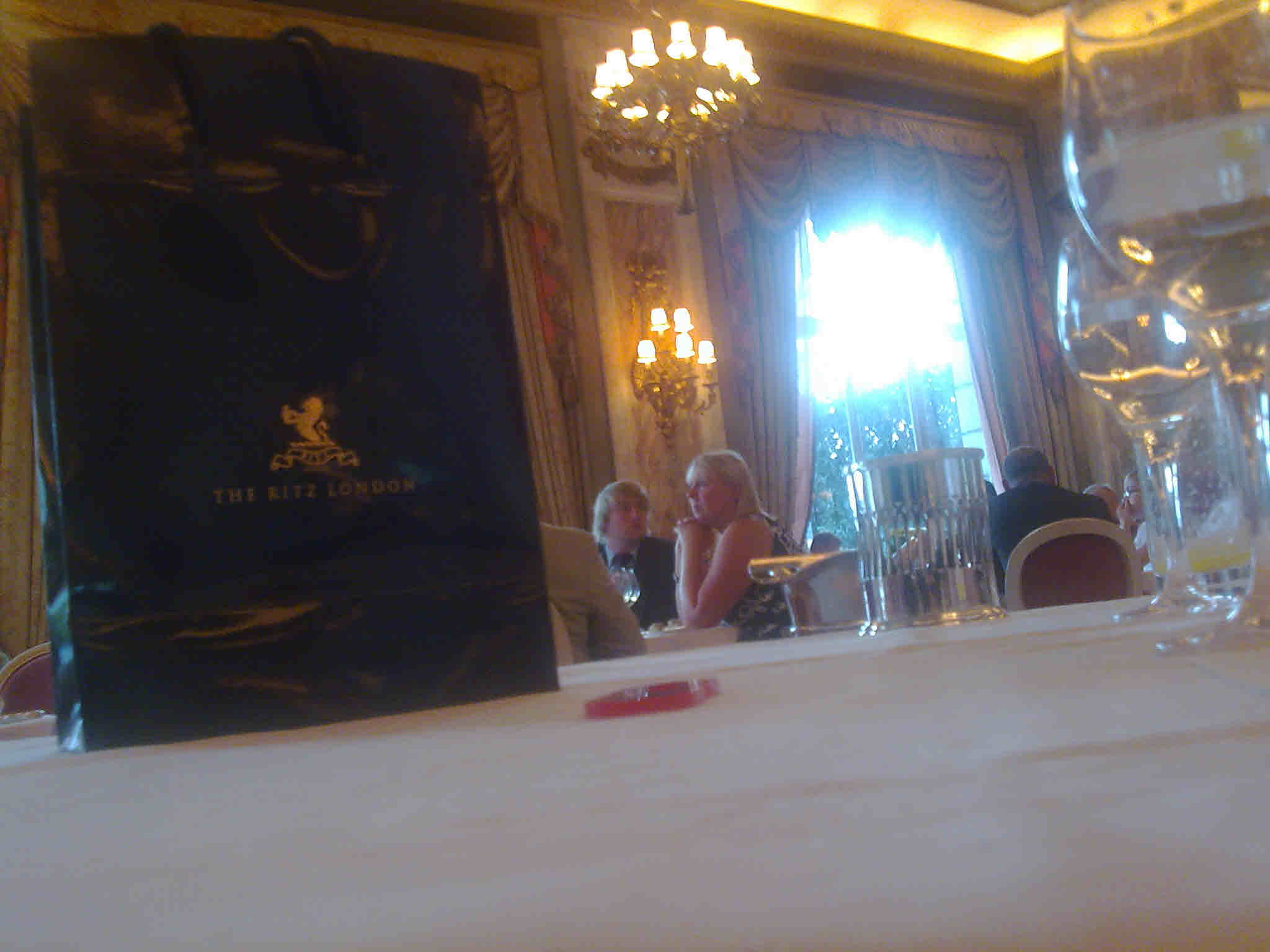 The bill came to £78, plus £12 for two freshly squeezed orange juices. We rounded it up to £100 giving them a well-deserved tip.