CARIBBEAN CRUISE AND FULL TRANSIT OF THE PANAMA CANAL
After I was diagnosed as having Parkinson's Disease, for some reason, I lost all interest in holidays abroad. It was only when Jacqueline suggested that I should choose something from our list of "100 things to see and do before you die", did I find some enthusiasm. The Panama Canal was high on my list priorities so when we spotted a cruise there in the Daily Mail that included Acapulco we booked it.
We nearly didn't get to the airport when a few days before we were due to go a heavy snowfall closed many airports and made Shakespeare Crescent impassable.
More snow fell so we went by train to Manchester, the day before, to ensure we didn't miss the flight.
Our flight was delayed by 4 hours to take us to Barbados where we boarded our ship: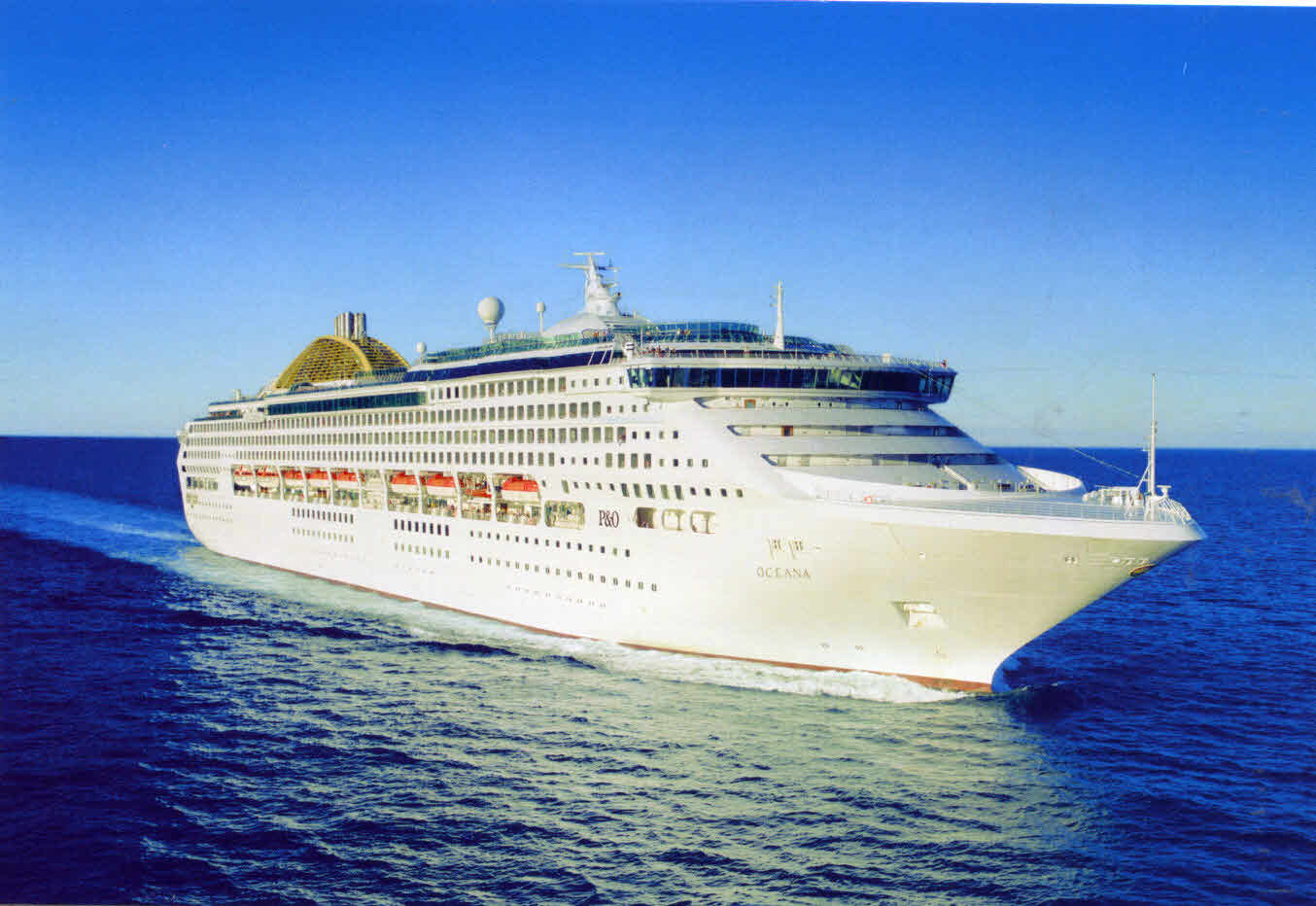 P & O CRUISE SHIP " OCEANA"
The next day we should have been in GRENADA but because we were late leaving Barbados the itinerary was changed and we visited MARGARITA first.
We had no shore excursion booked so we teamed up with another couple called Mari and David for a tour of the island by taxi.
We discovered that Mari had Parkinson's Disease so we had a lot to talk about.
Our driver and guide took us to several scenic spots on a drive lasting 4 hours. ( cost per couple - £30)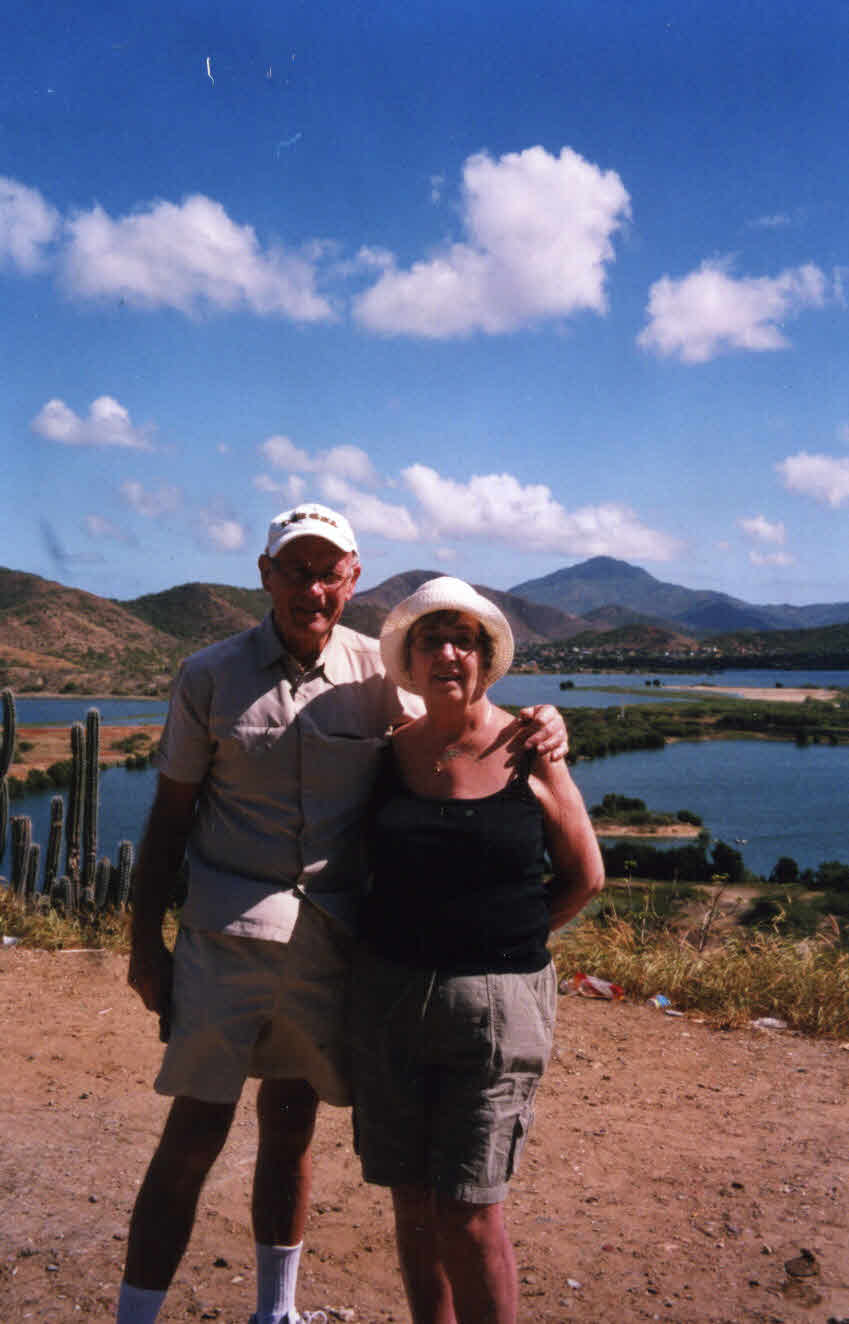 The next day we doubled back and at 8 am we docked at GRENADA where we spent most of the day sunbathing on deck and visiting the port's shops. The evening dress code was FORMAL to coincide with the Captain's Welcome Aboard Party.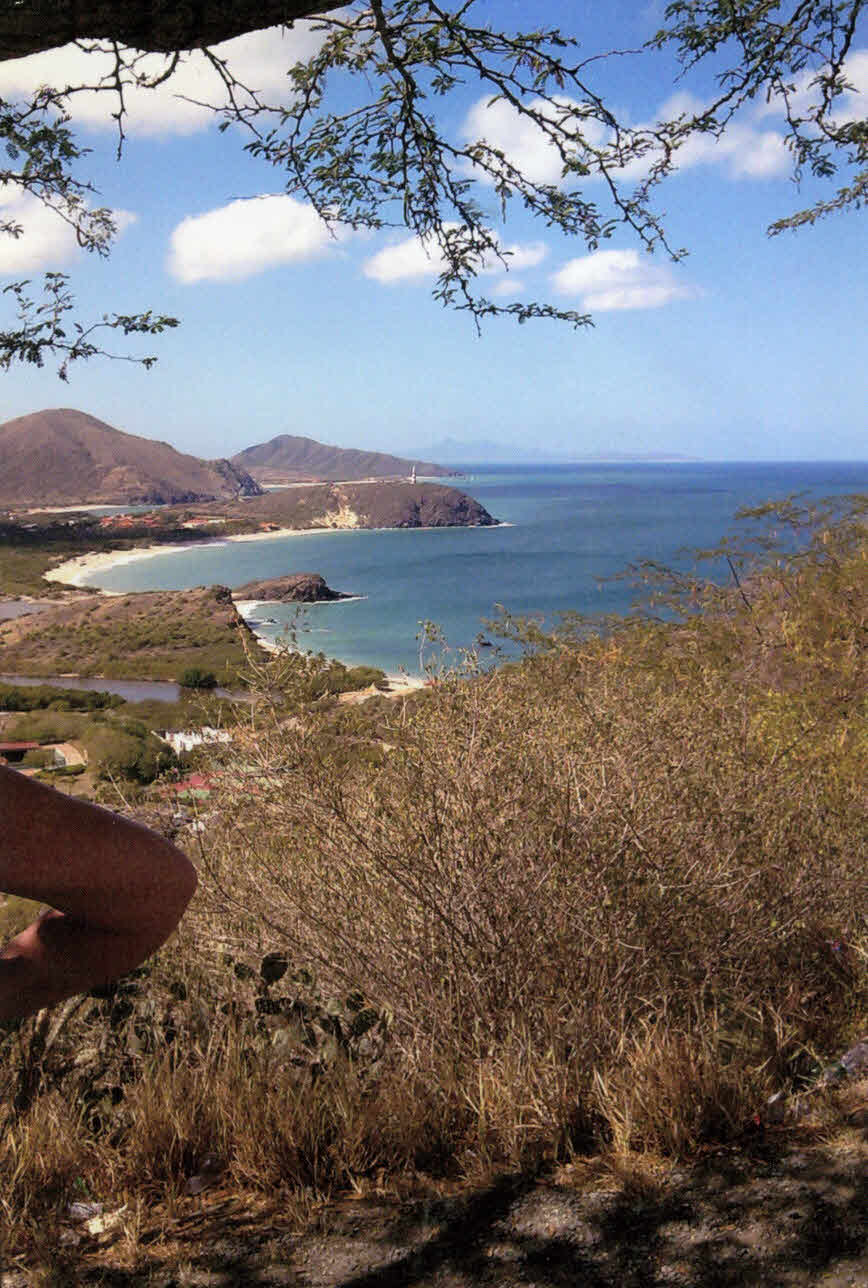 Our next port was BONAIRE followed by ARUBA. In Aruba we took another taxi ride to explore the island: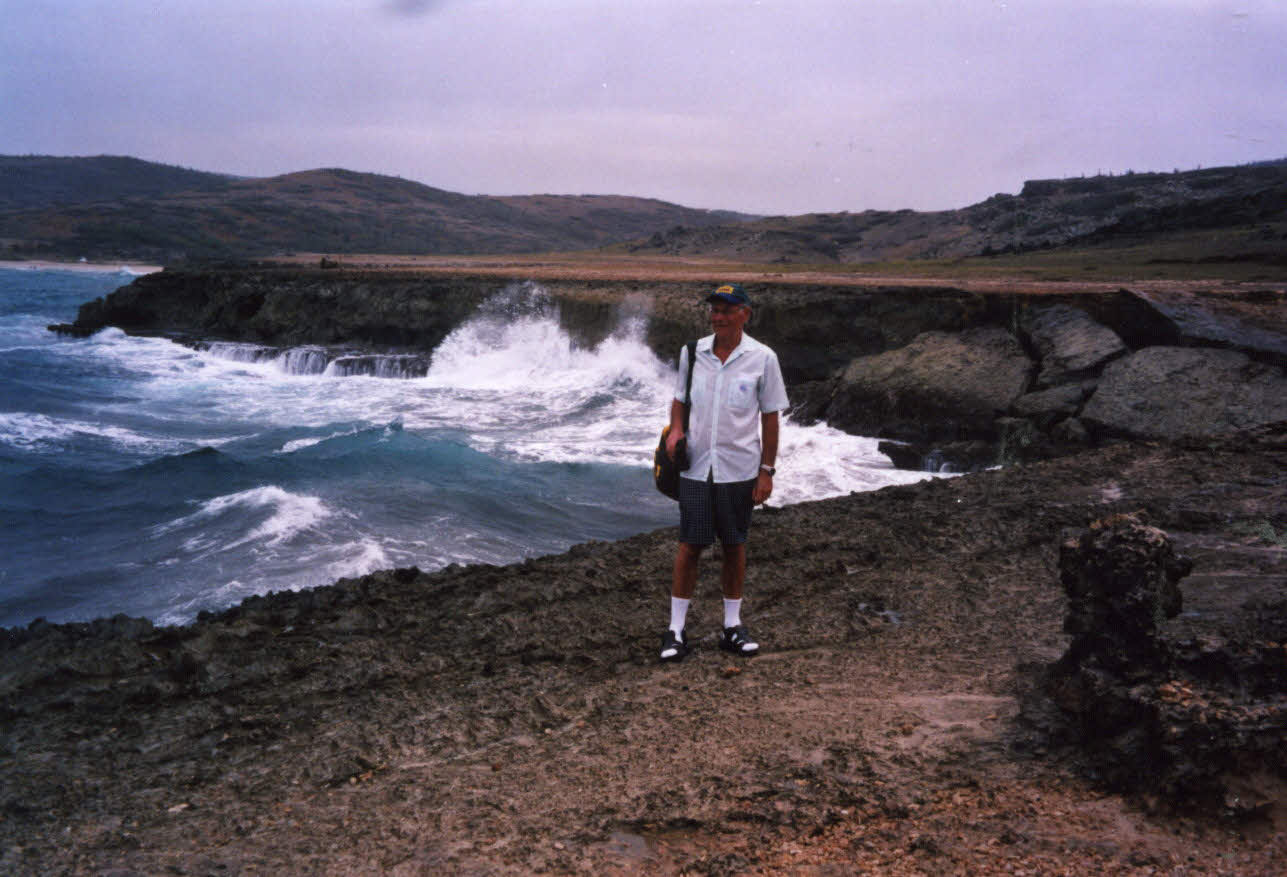 The next day we were at sea all day until on Friday 15th January 2010 we reached our main reason for taking this cruise: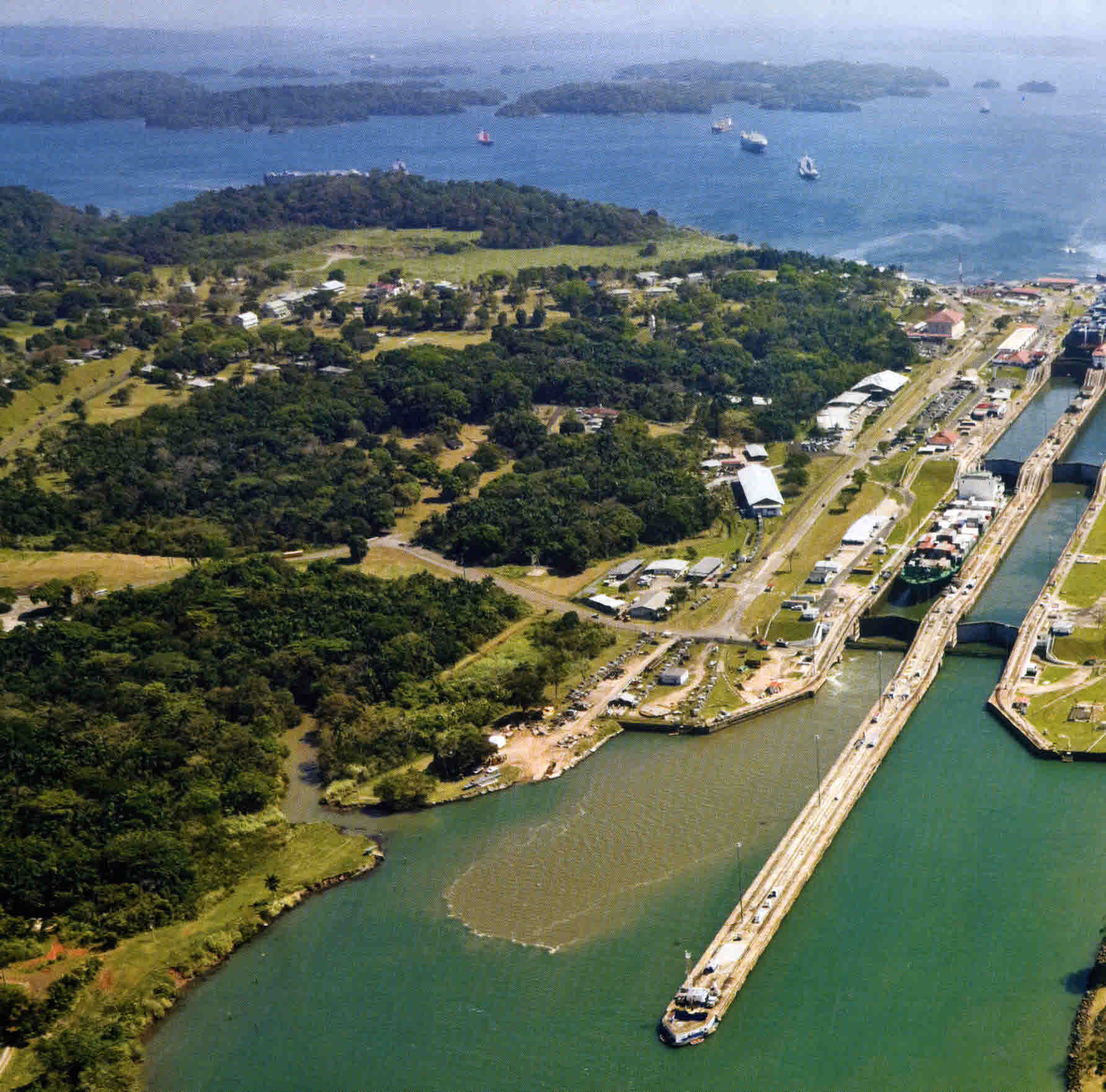 TO EXPERIENCE A FULL TRANSIT OF THE PANAMA CANAL
I was up before it became light to secure a good vantage point to view our entry to the canal.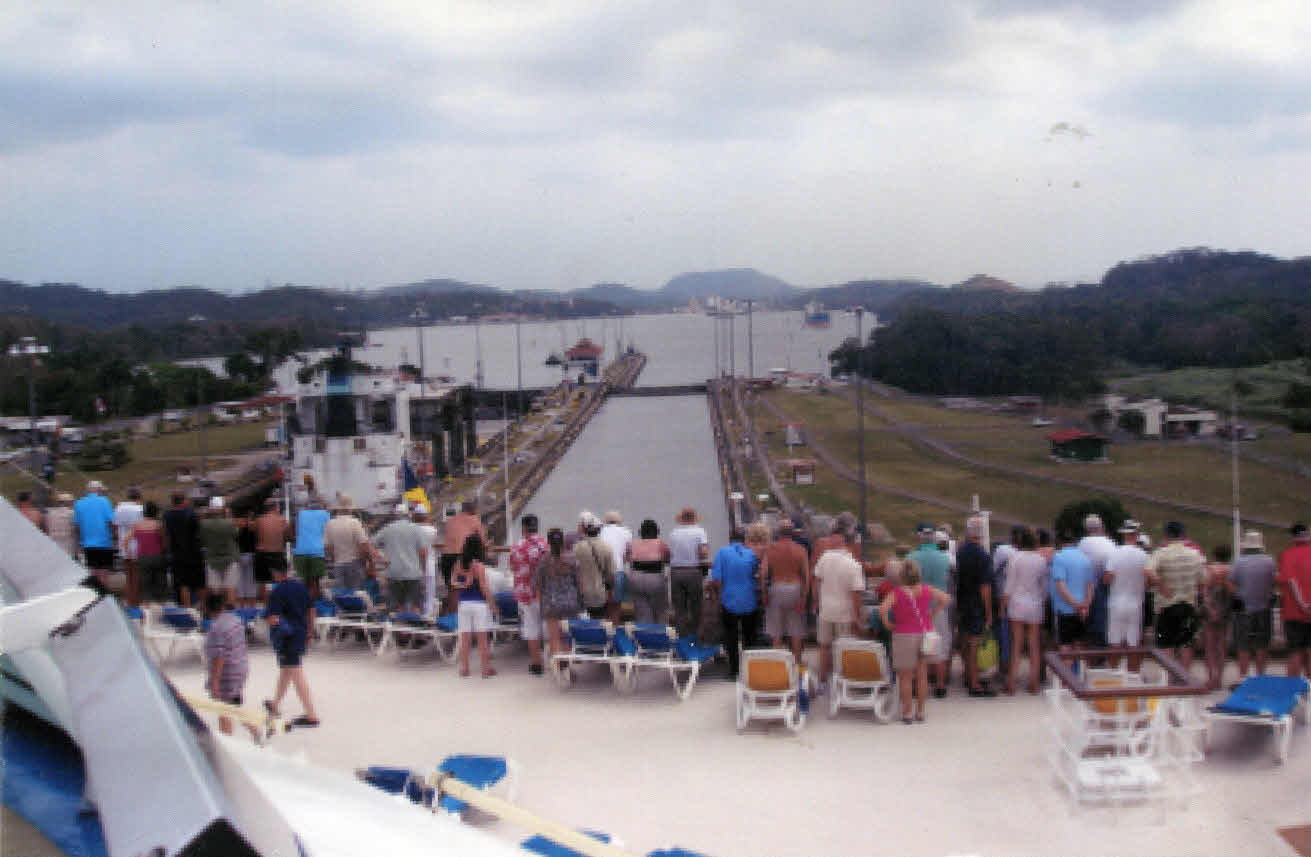 The locks are necessary for two reasons:
A). Although the connecting seas of the Atlantic and the Pacific are at equal sea level there is a tidal variation which without the locks there would be a strong current running towards the Pacific.
and B). The water between the two entrances/exits is freshwater and the lake is 26 metres above sea level. The locks lift the ships up 26 metre on entering and lower them again when leaving.
This is our ship the OCEANA passing through to lock gates of the Panama Canal on our way to Acapulco:
The ropes from the ship to the little trains pull the ship through the lock and prevent it from scraping its sides on the lock walls from which there is about 12 inches clearance.
After leaving the canal we were at sea for two days in the Pacific Ocean until we reached our next port: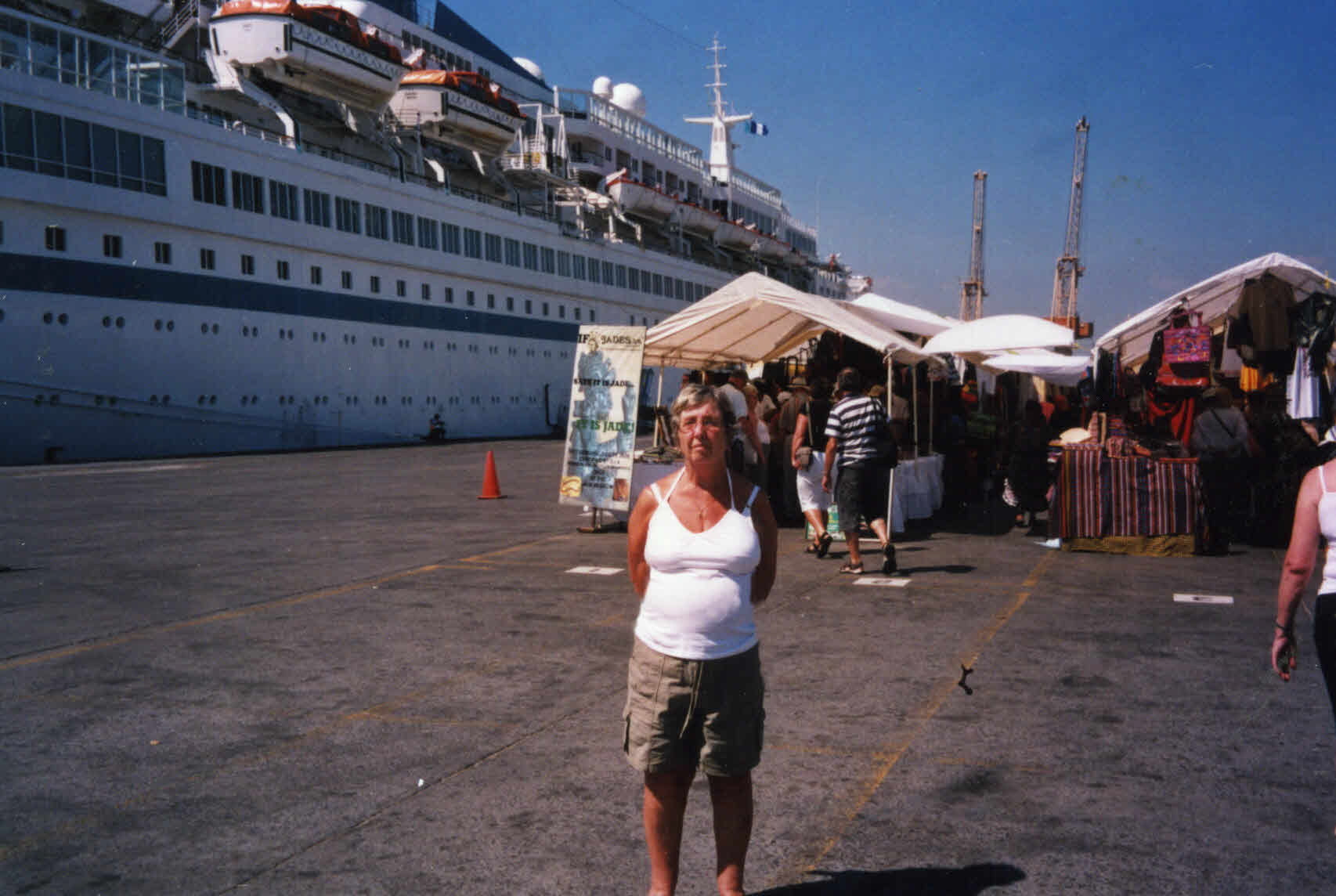 PUERTO QUETZAL in the country of GUATEMALA
We had the final formal evening and next day we were at sea all day again before reaching: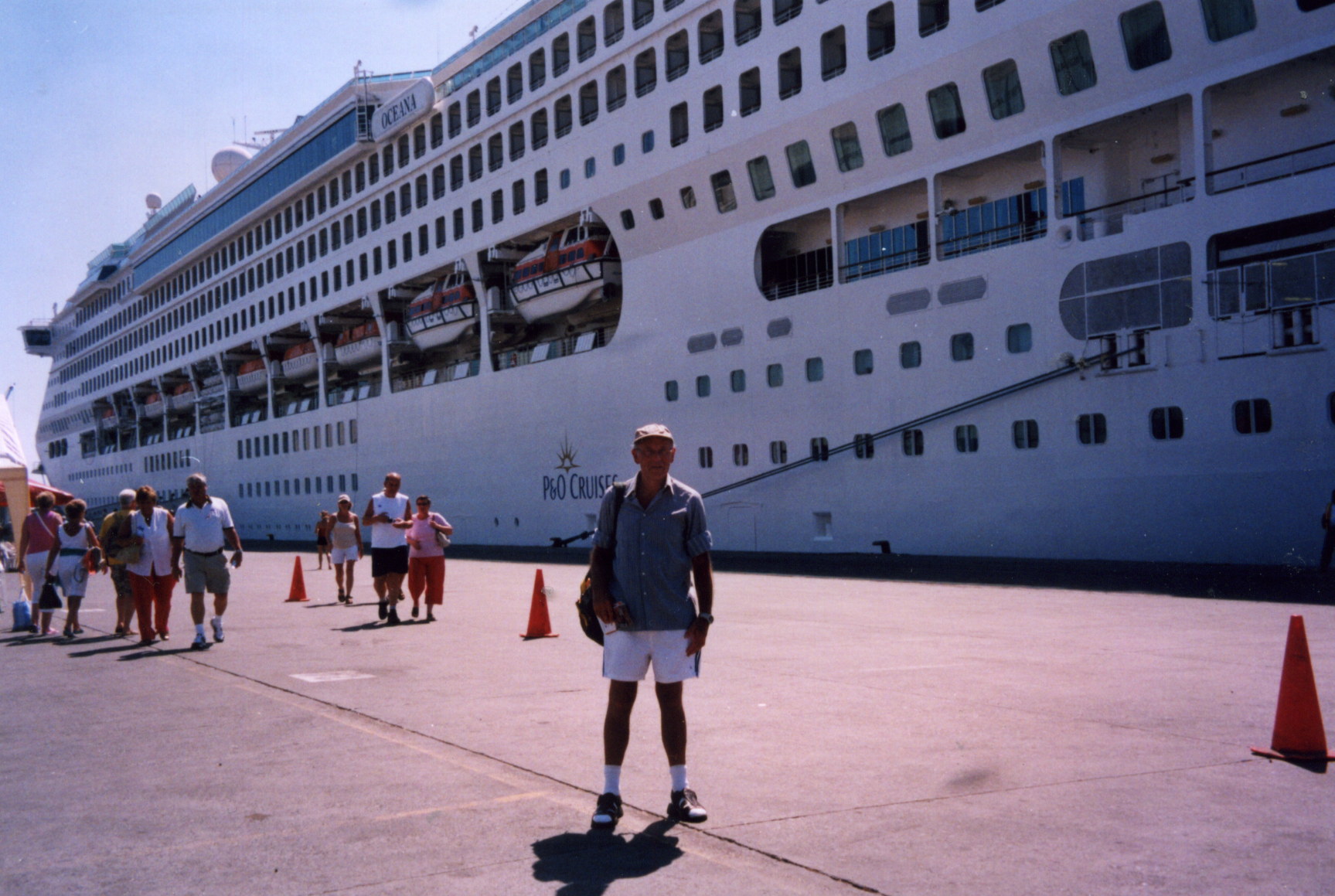 HUATULCO in MEXICO
On Thursday 21st January we arrived at our final port: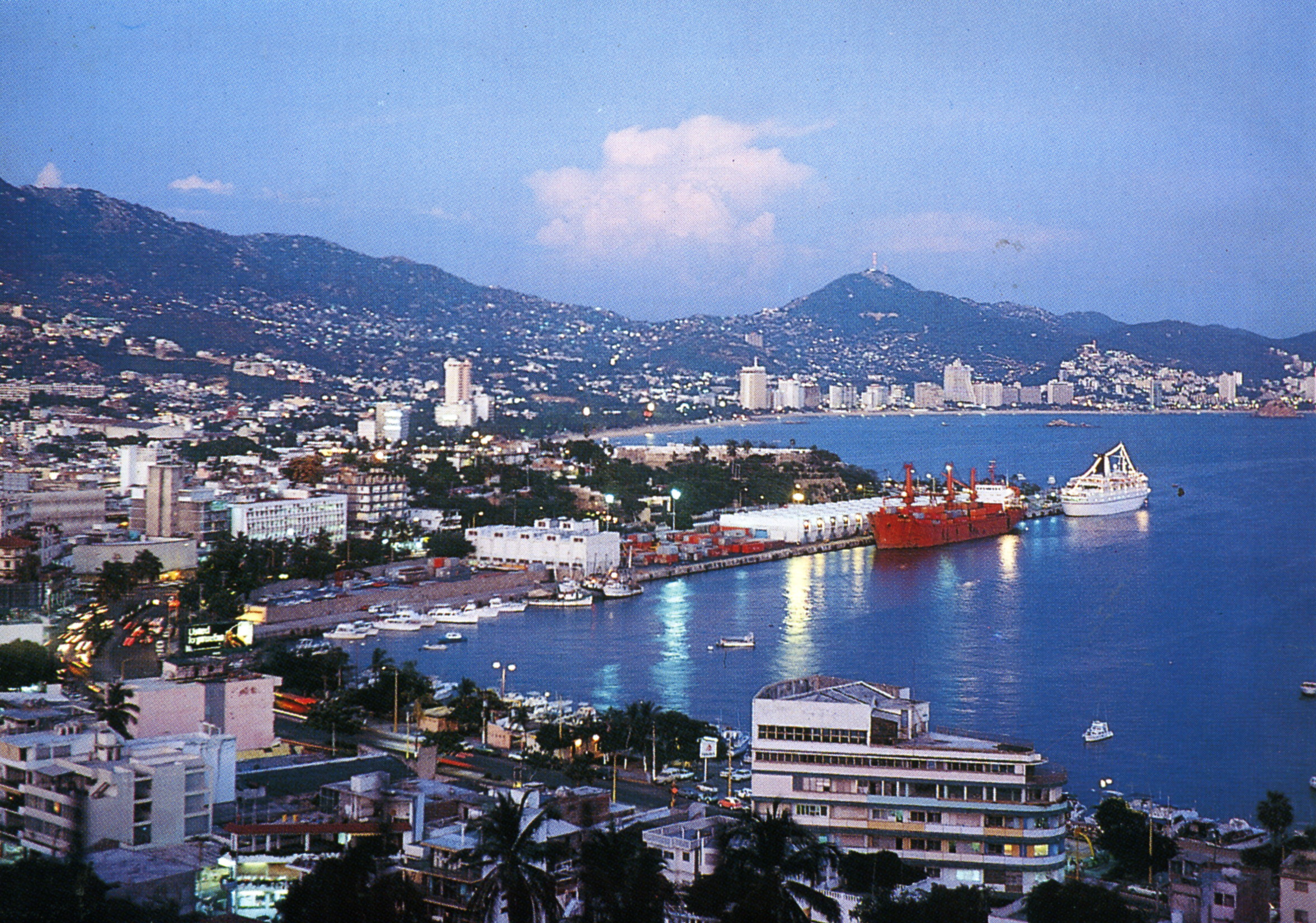 ACAPULCO, which is well known for its beaches and for its popularity with the rich and famous.
But there was something nearby that we were more interested in seeing so we booked the ship's organised tour to take us there: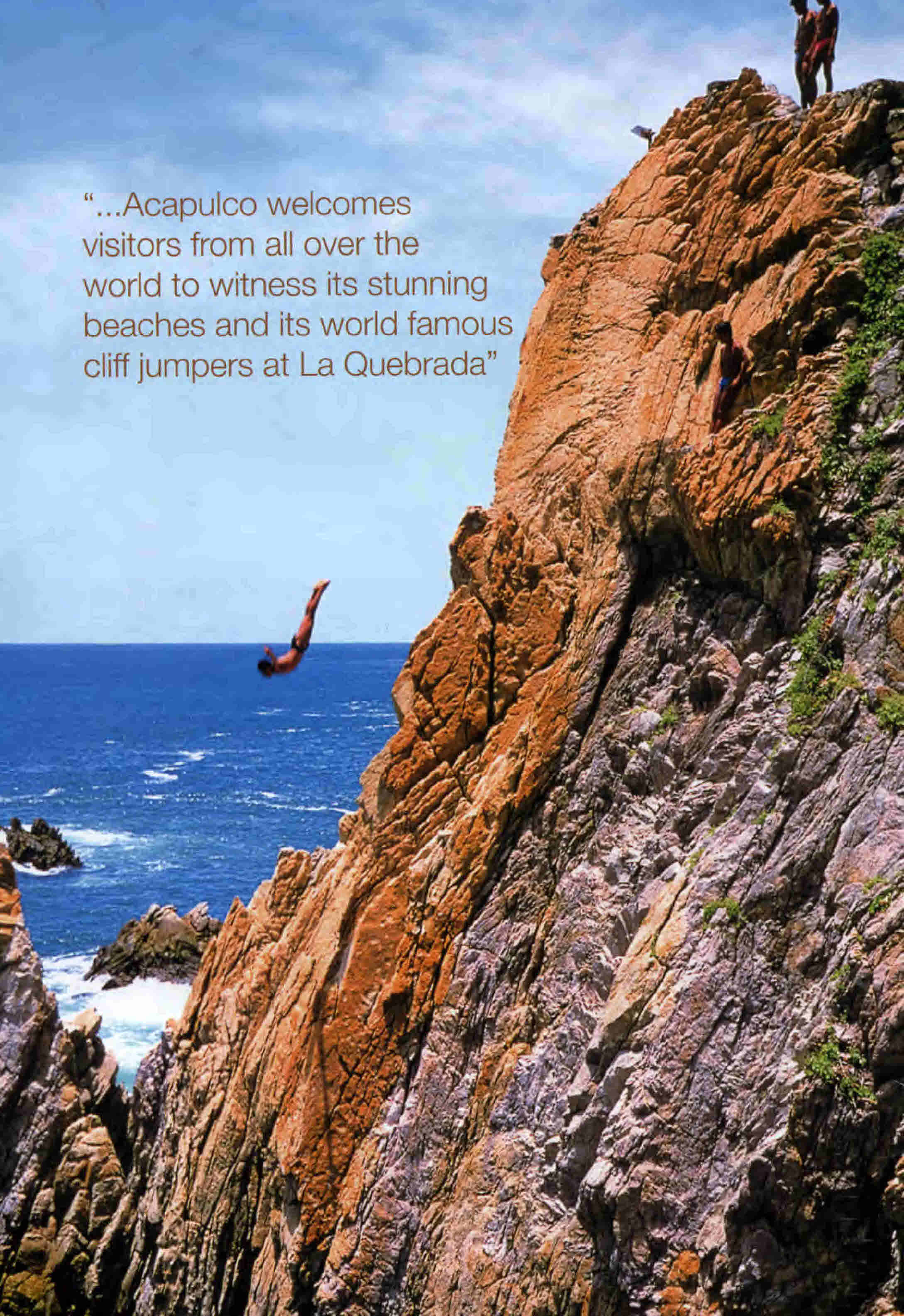 The place is LA QUEBRADA which has cliffs 130 feet high.
The divers put on several shows each day and have been doing so since 1934. The sea bottom is around only 11 feet deep so they have to wait and time the incoming waves to increase the depth of the water.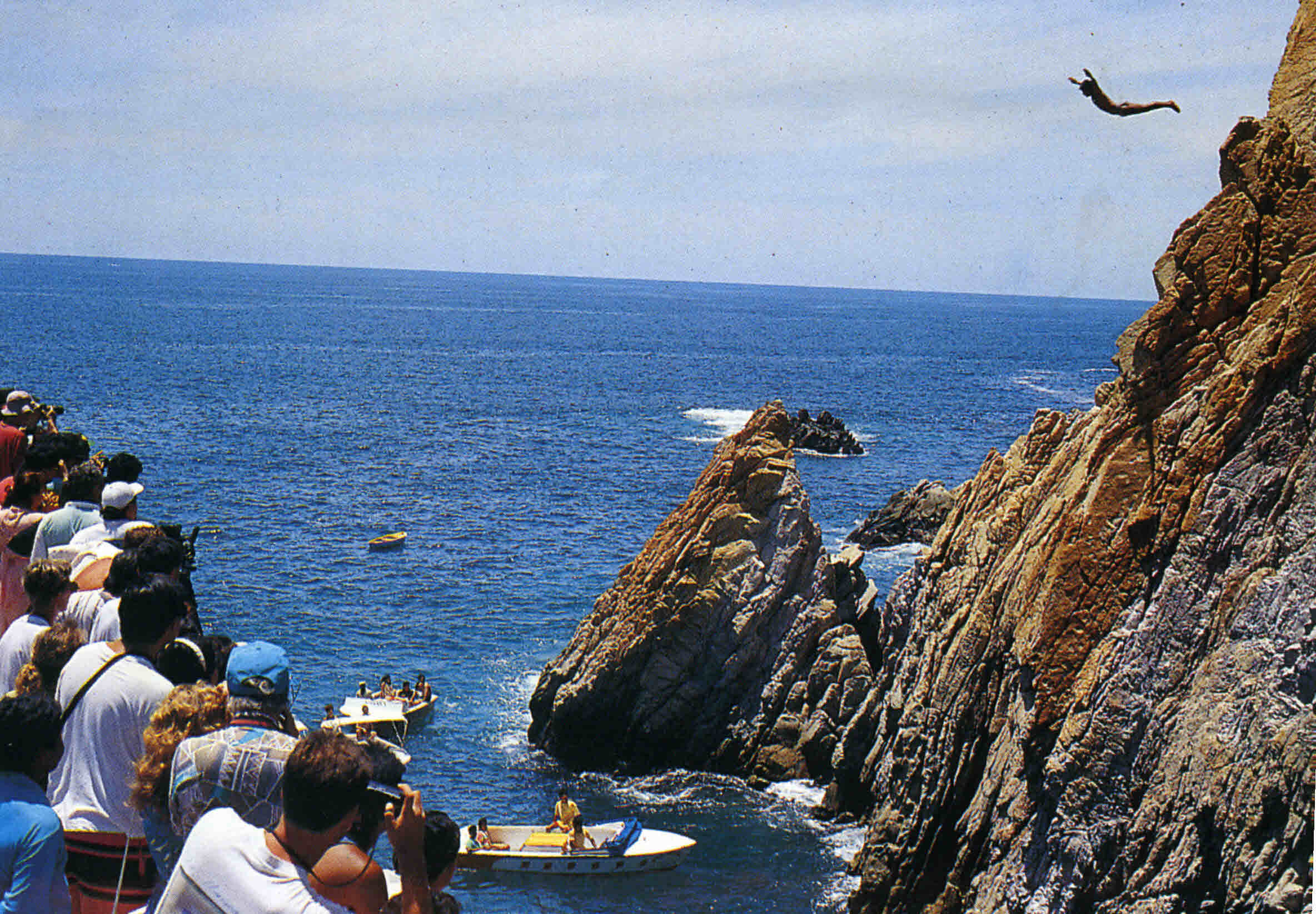 We returned to our ship where we were moored alongside a very large American cruise ship.
We went on the upper deck of our ship where there was a disco at the side of the pool. The DJ was very proficient in getting the passengers to sing. What happened next made you proud to be British.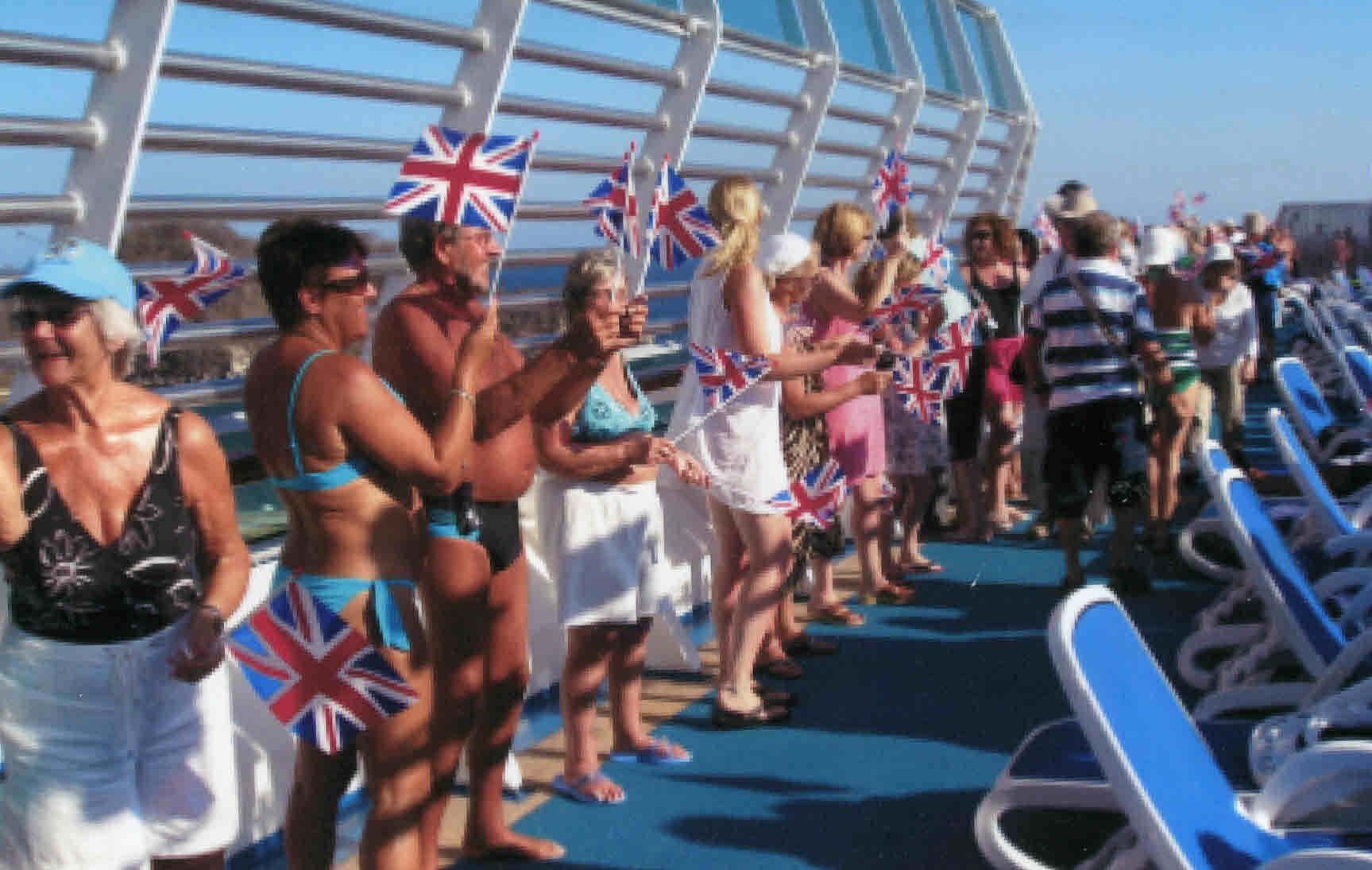 Many well known nationalistic songs were played and it seemed like the whole of our ship's complement were singing the words. The passengers on the American ship heard us and gathered on their top deck to watch. Everyone was given a Union Jack and the British patriotism continued and culminated in a vociferous rendition of Rule Britannia.
We have an excellent set of movie clips of this singing.
That brought the cruise to an end and we flew home the next day from Acapulco.
To commemorate the cruise and as gifts to each other in readiness for our soon to be 50th Wedding Anniversary we made two onboard purchases: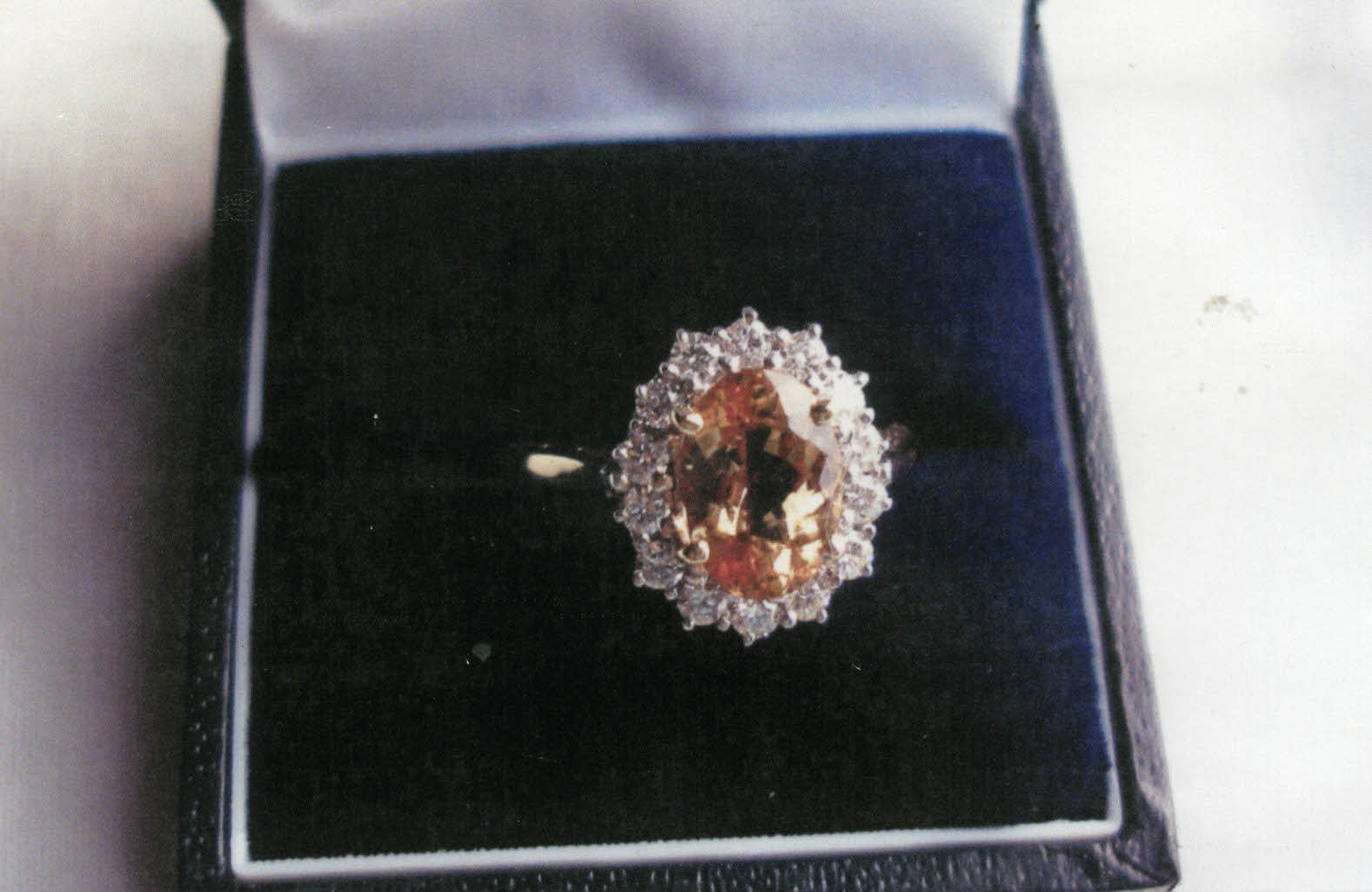 I got a lady who I had been admiring throughout the cruise in the ship's Art Gallery - a limited edition print called " Romantic Melody" by Robert Hefferan and Jacqueline got a 18 carat gold and diamond cluster ring surrounding a very rare and unusual 2.48 carats stone - Imperial Topaz as worn originally and exclusively by Russian Tsazs.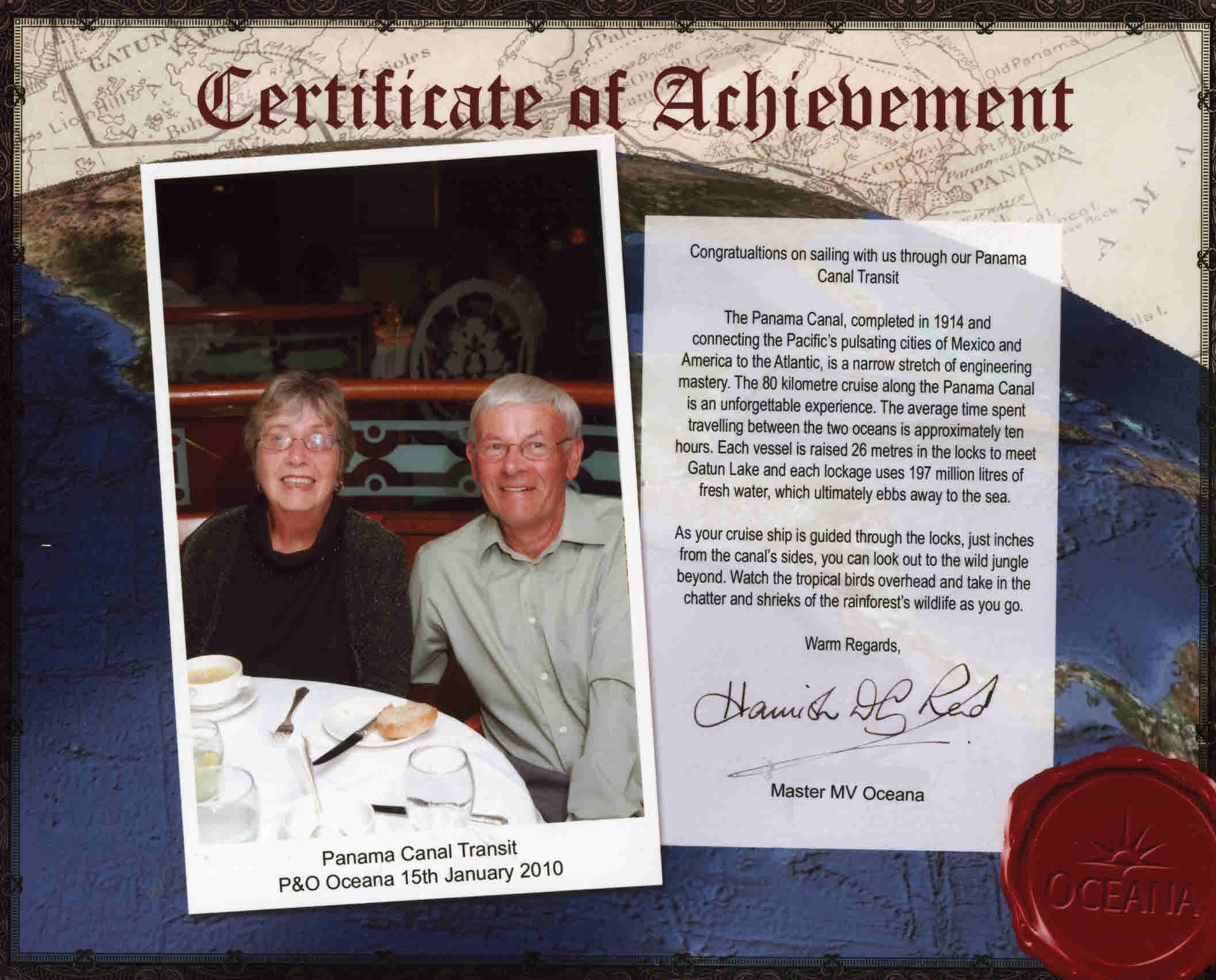 That completed item No. 28 on our list of "100 Things To See And Do Before You Die"