HILDA MAY WEBSTER (Nee Cheetham)
Born:13th May 1920
Died: 29th October 1979 aged 59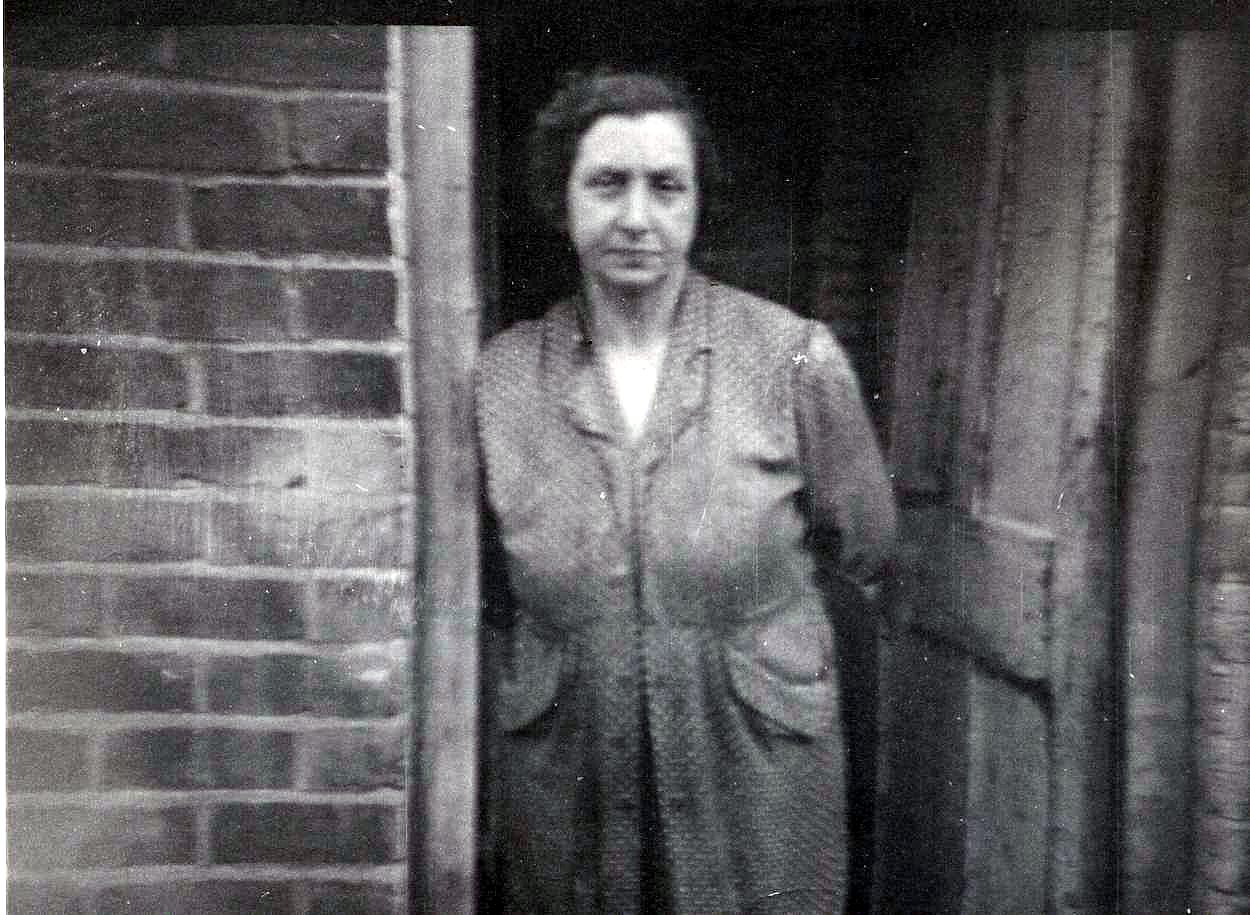 She was Christened Hilda May but was always called May. She married Frederick Webster in 1938 and lived at 2 Court 1 Hodgson Street, Sheffield where they had four children.
I discovered a site on the Internet where someone describes, in great detail, what it was like to live in the exact area in the 1920's . Click here http://www.ourbroomhall.org.uk/content/explore/places/roads-and-streets/elsie-pix-life-hodsgon-street-1920
The Webster family lived where the arrow is pointing, in the drawing below, from around 1938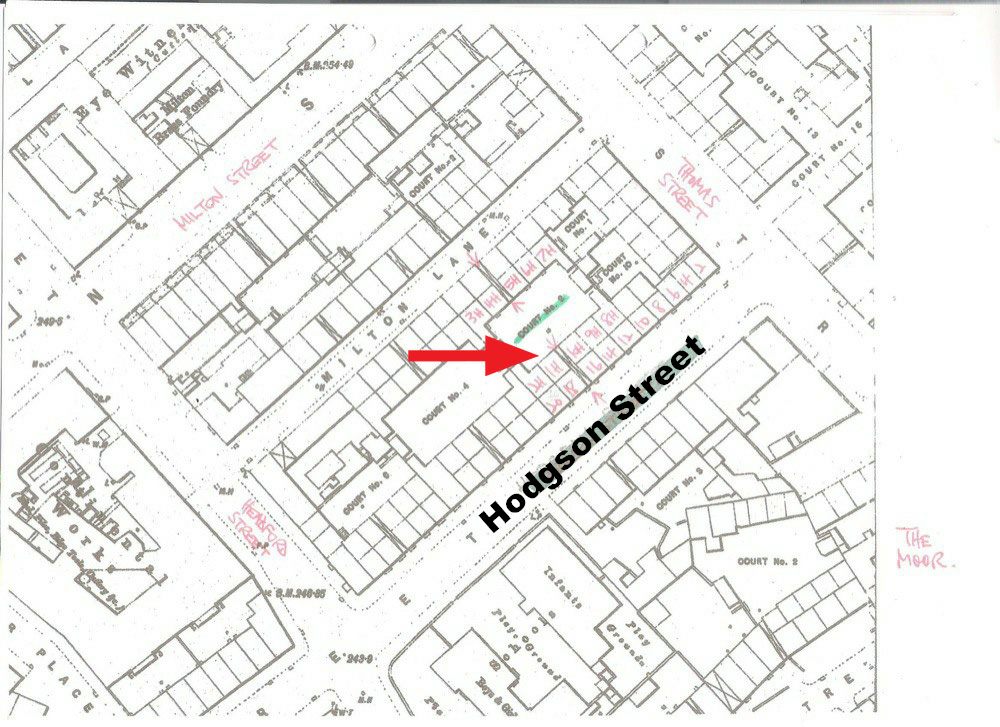 The photo on the left below was probably taken on one of the family's club day trips to the coast, not sure where. Jacqueline told me that while she was living with her parents she had never had a summer holiday at a seaside resort. When I saw the centre photo below I immediately thought it was Doncaster Racecourse, the nearest one. After checking on the Web I found the right-hand photo, which clearly shows it was actually, Market Rasen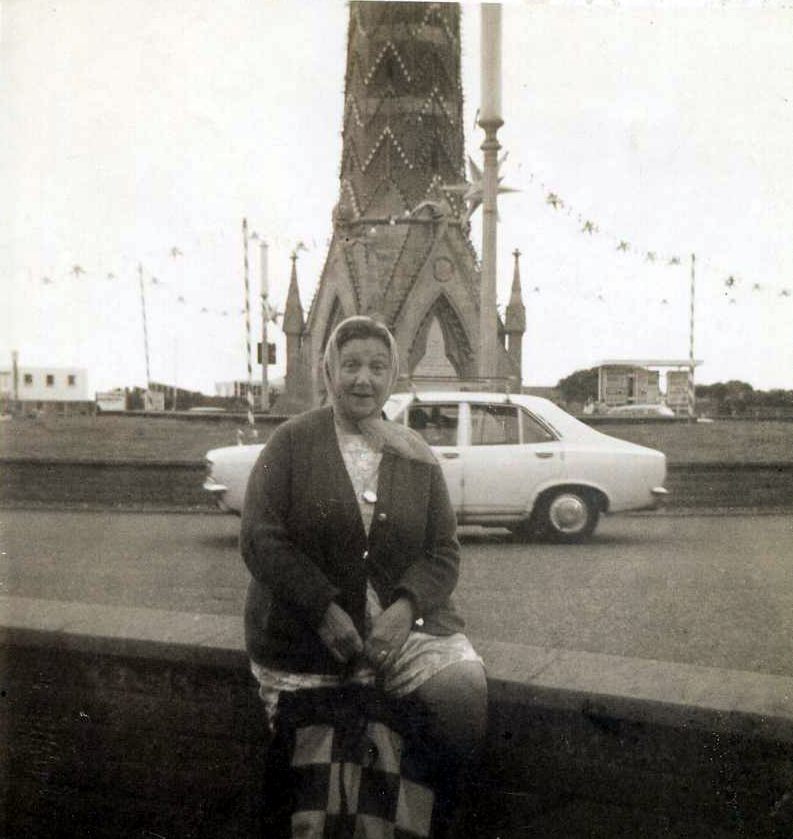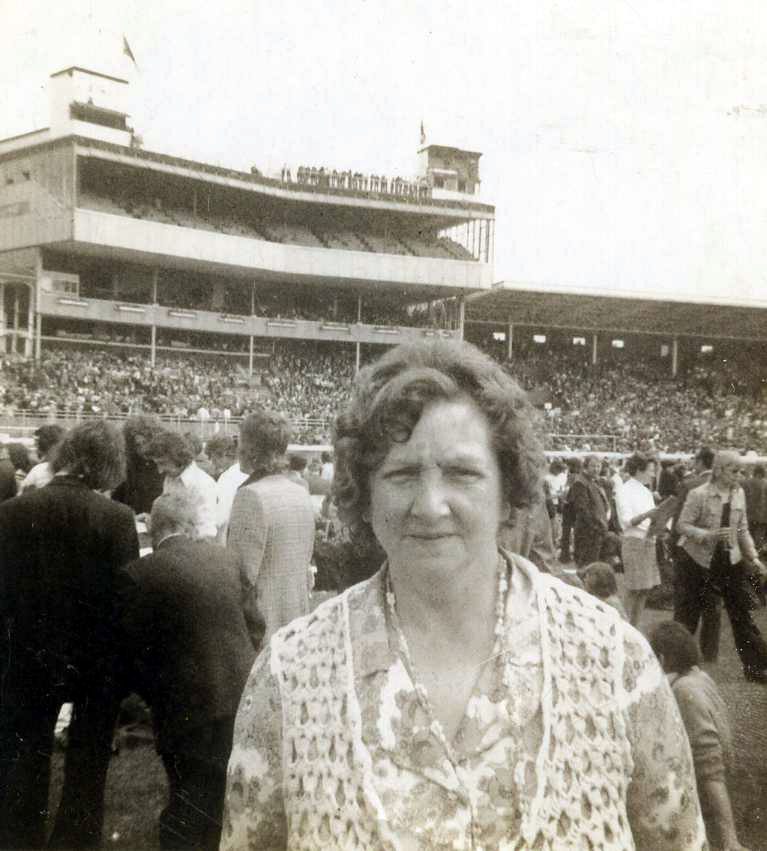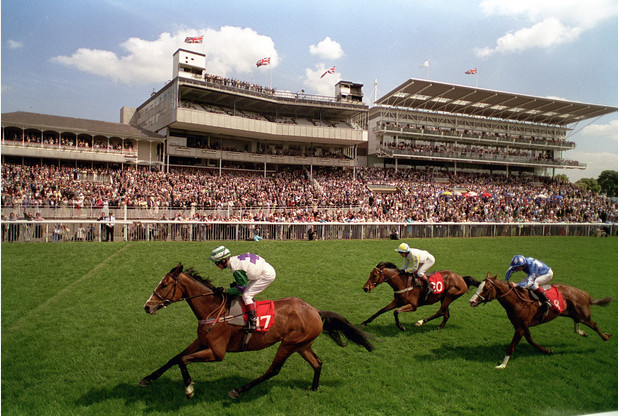 These club day-trips were popular with many of Jacqueline's relations. In the left-hand photo is Jacqueline's mother, her aunt Annie and grandma Annie Elizabeth Cheetham.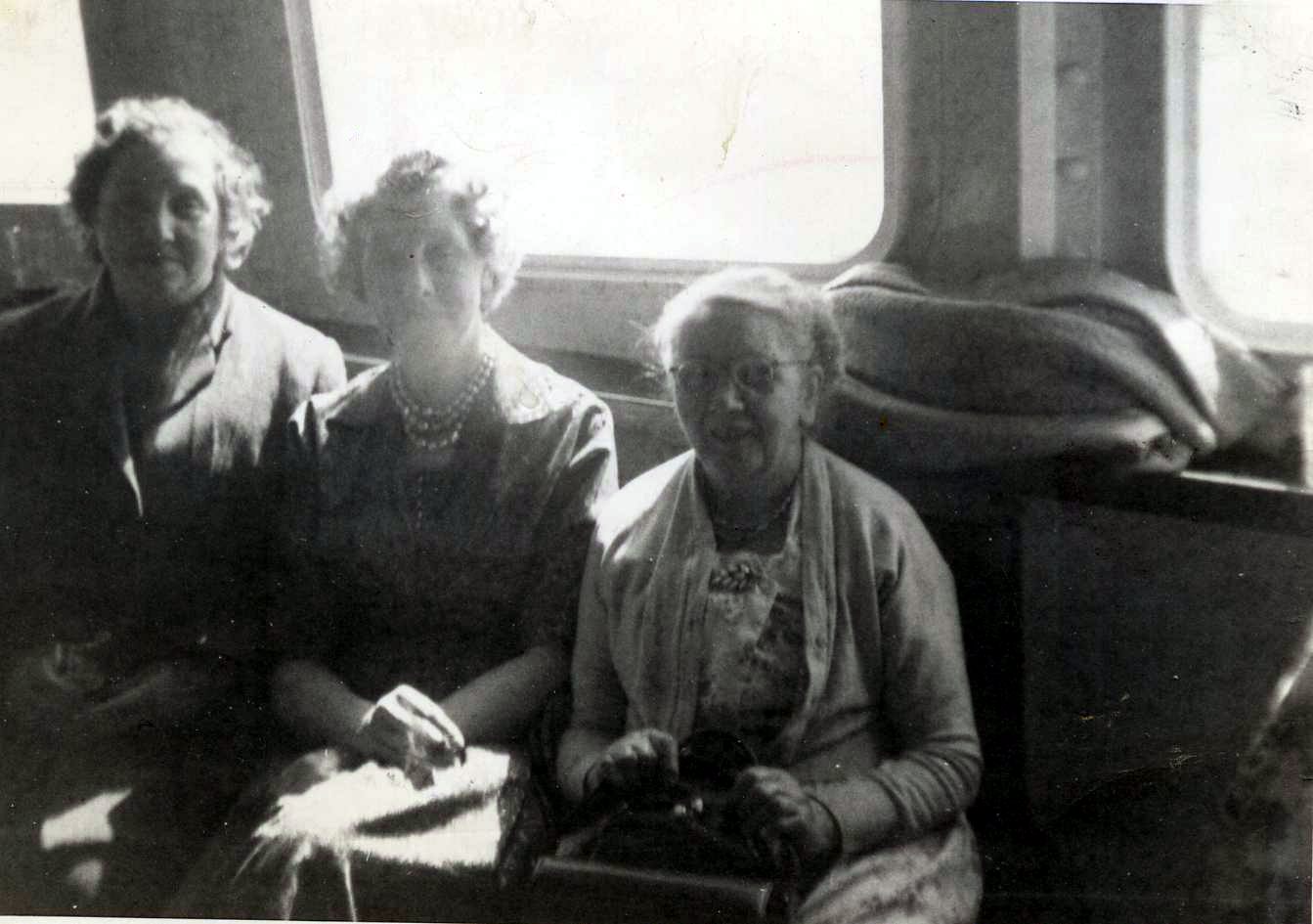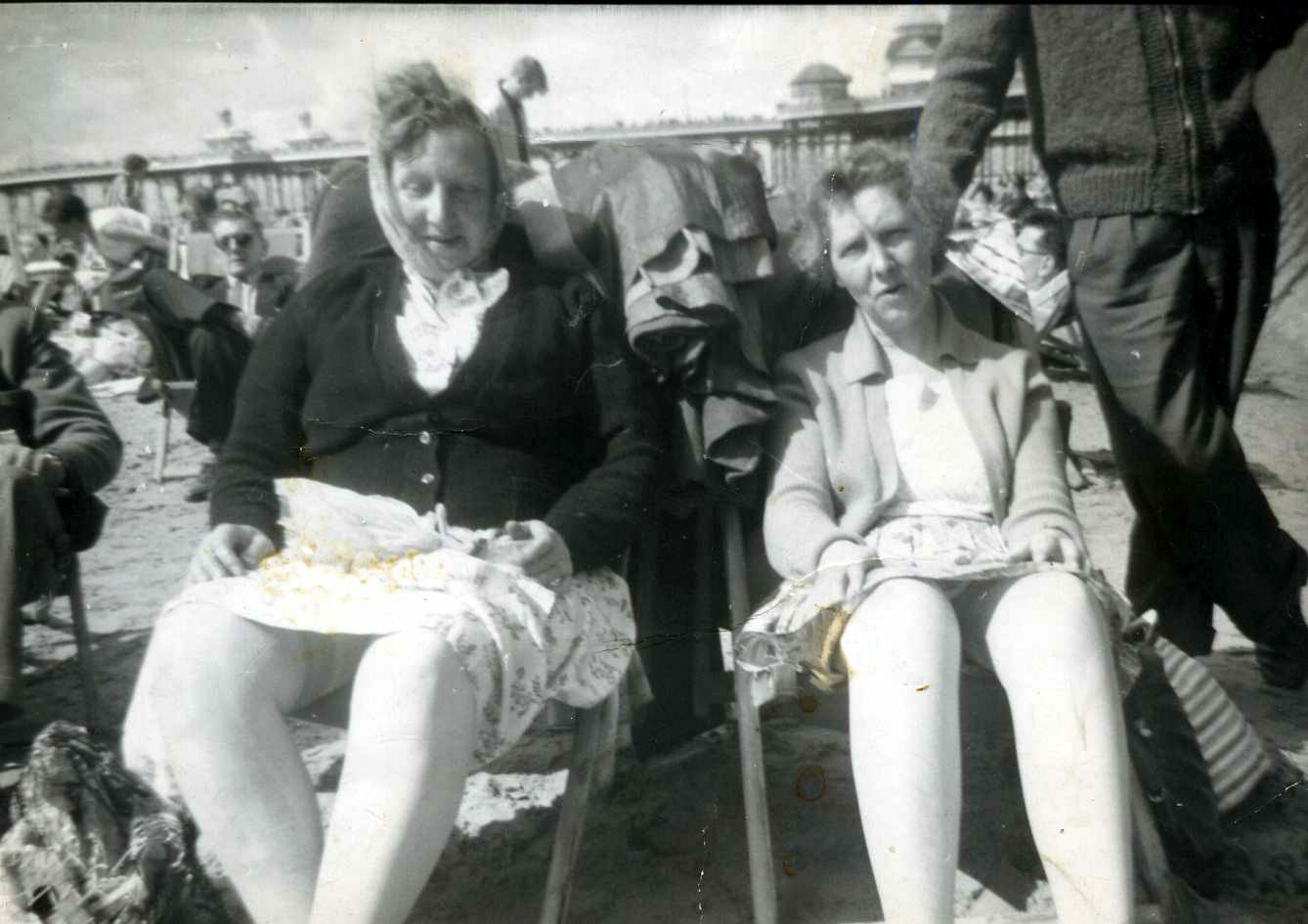 If Dean is reading this, the photo which follows will probably explain why he acquired the taste for Guinness!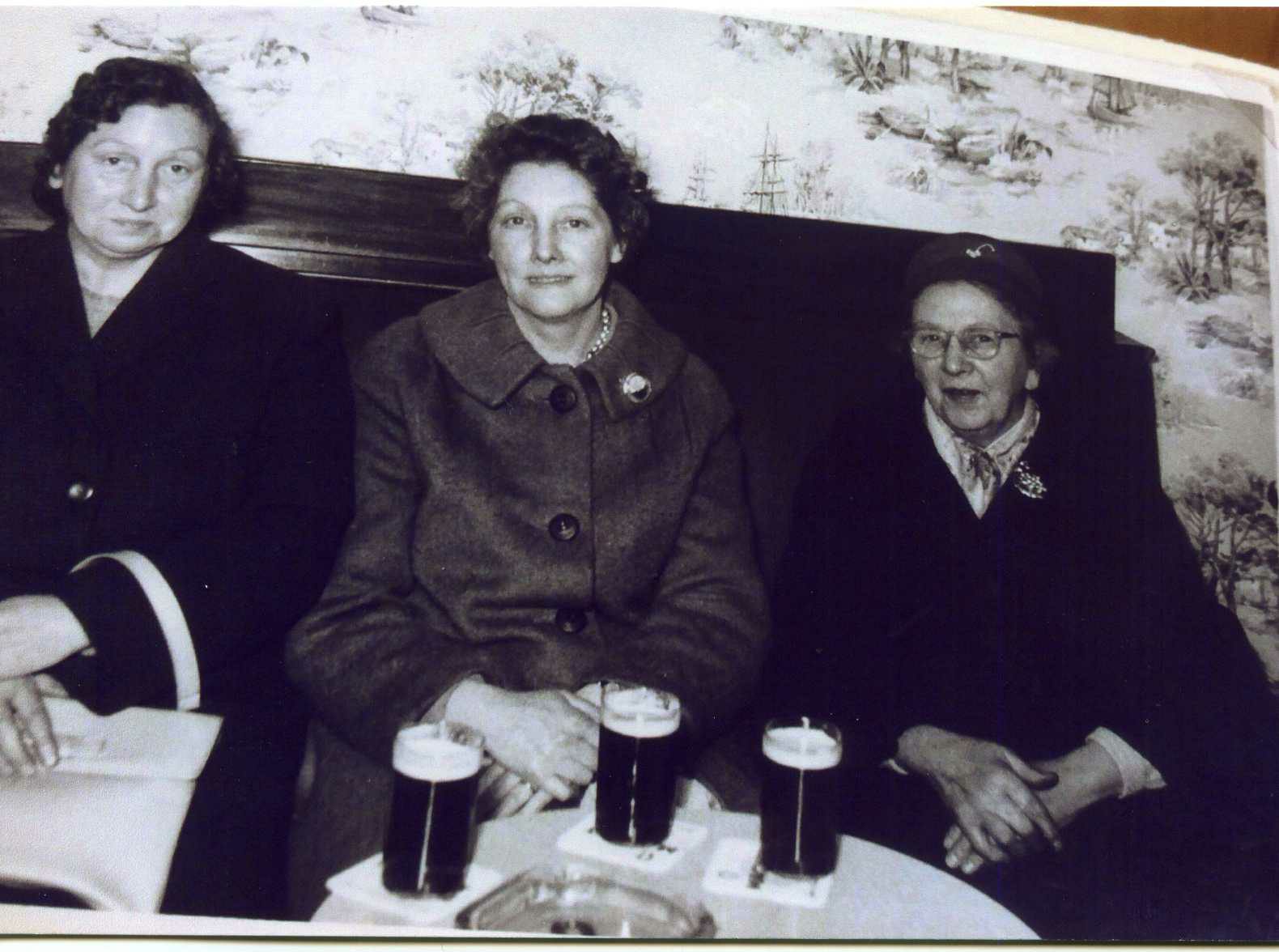 Dean's Grandma holding him outside 10 Godric Drive (left photo).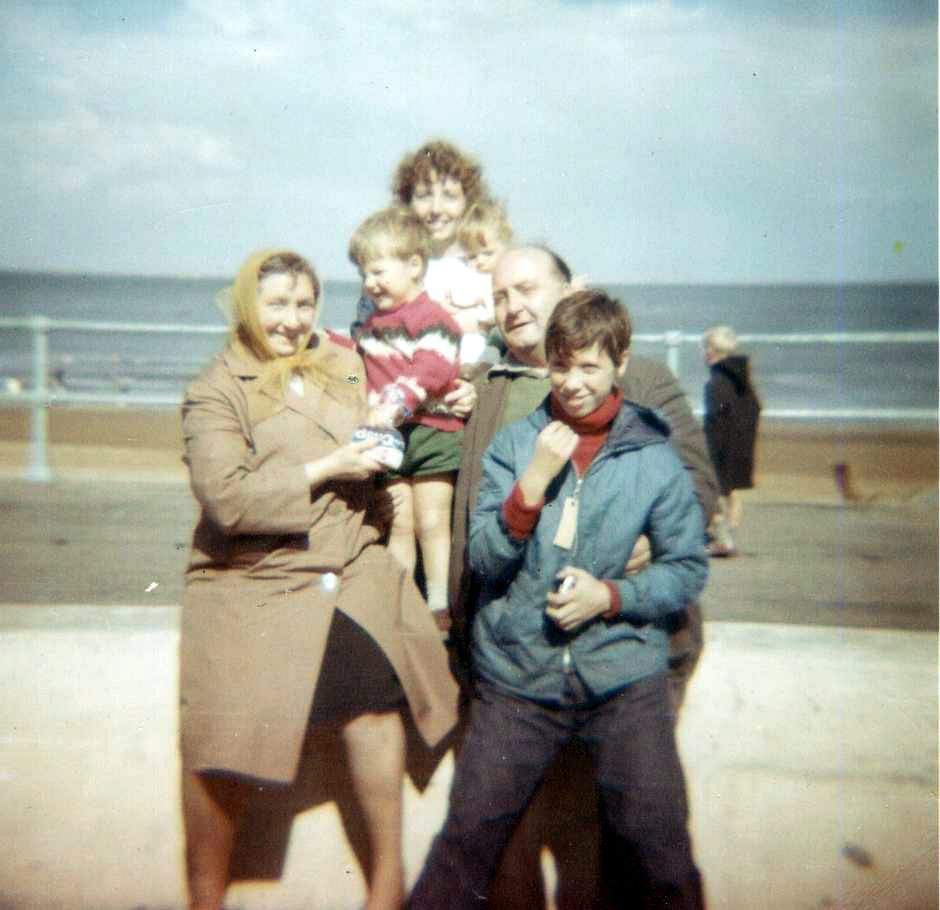 Several photos of Jacqueline's relations include her Grandma, Annie Elizabeth Cheetham. Her husband, Walter Cheetham died before Jacqueline was born; but they did have 13 children! It would be a mammoth task to try and give comprehensive information of these thirteen people so I will just give some basic facts.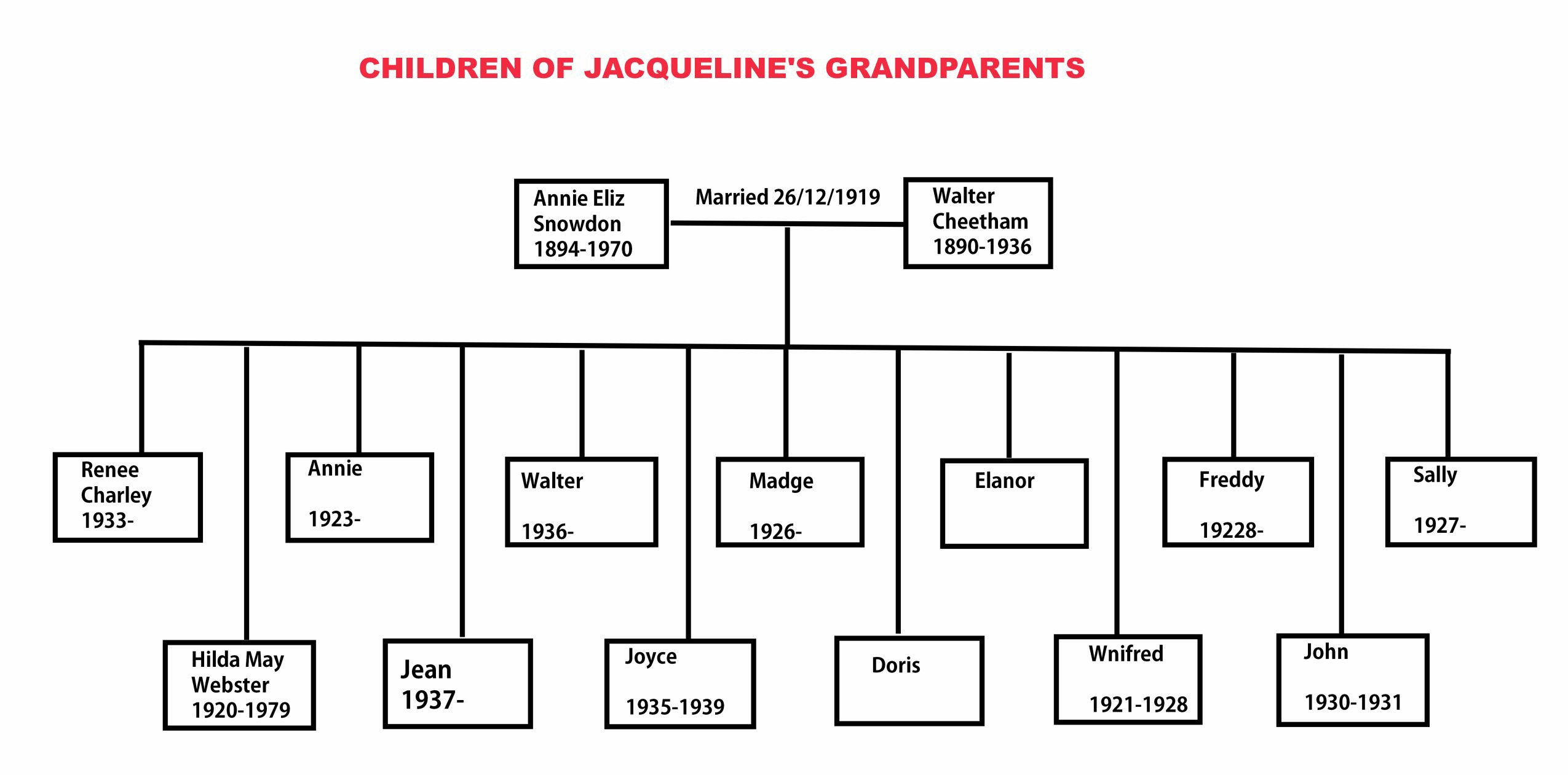 This is a family tree of some of Hilda May Webster's ancestors and relations.